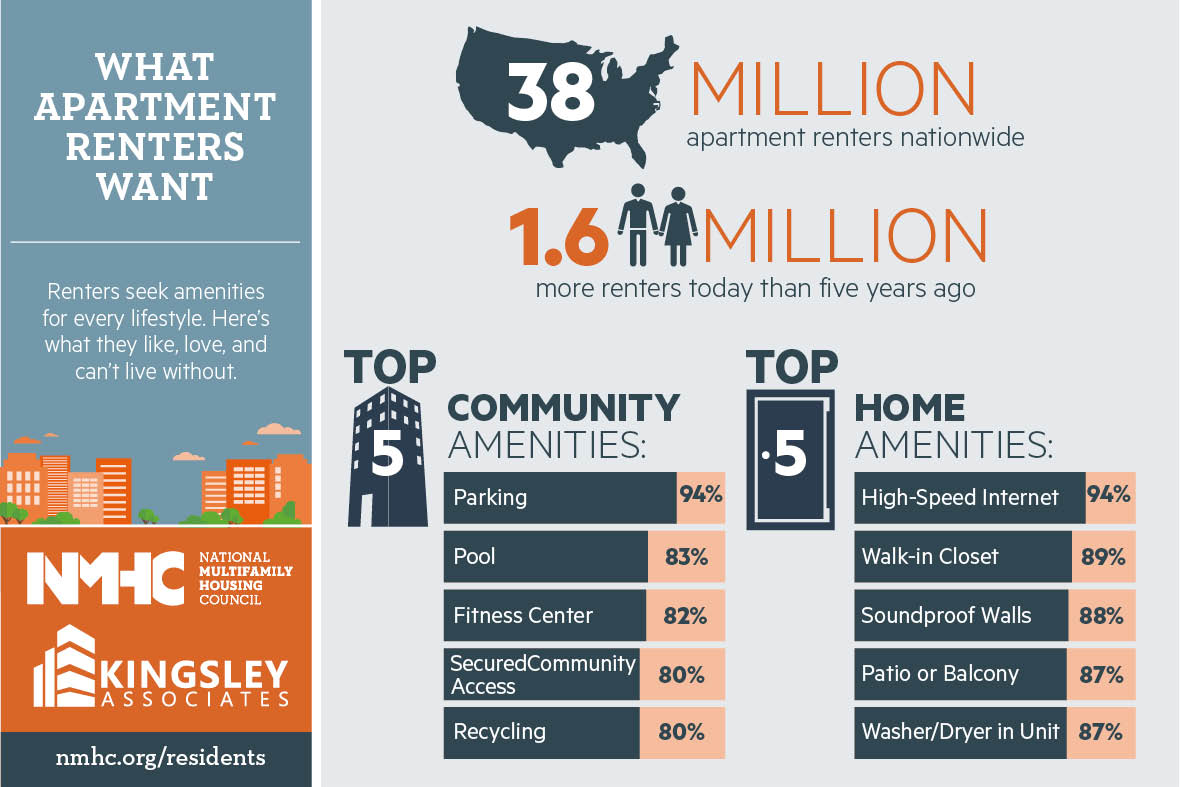 The NMHC/Kingsley Associates 2015 Apartment Resident Preferences Survey analyzes data from nearly 120,000 responses across the country about their priorities for home features, community amenities and more based on a variety of demographic factors. Comprehensive analysis is also available for 44 local markets.
This is the largest-ever apartment resident preferences survey!
The study reports on:
Apartment Features
Community Amenities
Resident "Decision to Rent" Factors
Pricing Expectations (New-Sliding Scale Price Data)
Apartment Search
Lease Decision Factors
Neighborhood Destinations
Community Services
Communications and Online Services
Community Online Presence
Download the Executive Summary for highlights.
click below to view larger size
---