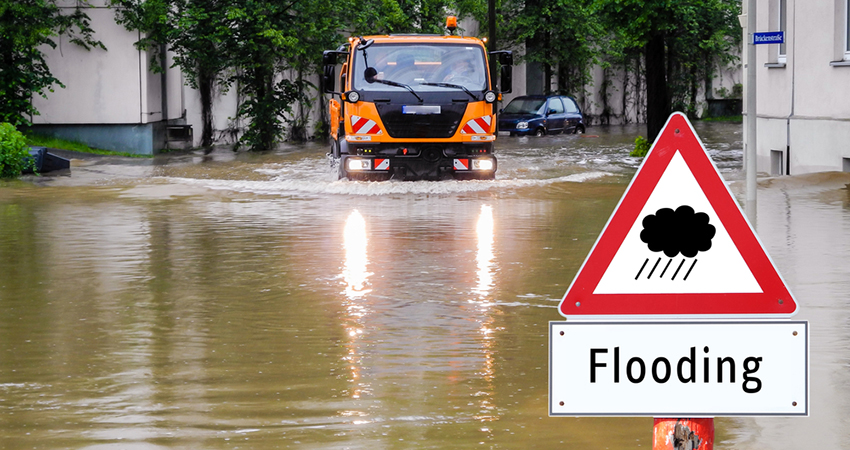 In a major win for the multifamily industry, President Trump issued an Executive Order today that will undo a proposed flood resiliency standard that would have substantially increased the costs of multifamily development and construction. This move was undertaken as part of a larger effort by the Administration to streamline the permitting process for infrastructure projects. The new Executive Order is aimed at speeding federal approval of major infrastructure projects like roads and bridges while designating one federal agency to shepherd each project towards approval within two years.
The flood resiliency standard stems from an Obama-era proposed rule and was designed to increase disaster preparedness and flood resiliency of federally funded buildings and projects. Under the proposal, multifamily builders would have faced a new two-foot elevation requirement in certain areas if project funding was derived from a HUD grant program, such as the HOME Investment Partnerships program, Community Development Block Grant (CDBG) programs, or when using Federal Housing Administration (FHA) mortgage insurance for new construction or substantial rehabilitation projects.
While well-intentioned, NMHC/NAA held that the proposal strayed from its original intent and threatened access to FHA mortgage insurance programs for multifamily developers in an already tight credit market. NMHC/NAA repeatedly called for the Rule to be withdrawn and filed comments in opposition to it in December 2016 and joined other real estate partners in March calling upon HUD Secretary and President Trump to prevent its implementation. NMHC/NAA argued that if left unchanged, the additional elevation and flood-proofing requirements needed for some multifamily properties could make many projects infeasible due to increased construction costs. The standard had the potential to prevent delivery of much-needed units as business leaders and policymakers continue to work to address our nation's critical affordable housing challenges.
NMHC/NAA have long called for an overhaul of the regulatory framework employed by the federal government, as our industry is continuously impacted by burdensome regulatory processes and significant related costs, including from rules related to issues from finance, to property operations, to environmental requirements.
For more information on regulatory reform efforts, visit NMHC's website here.
---