Skip to content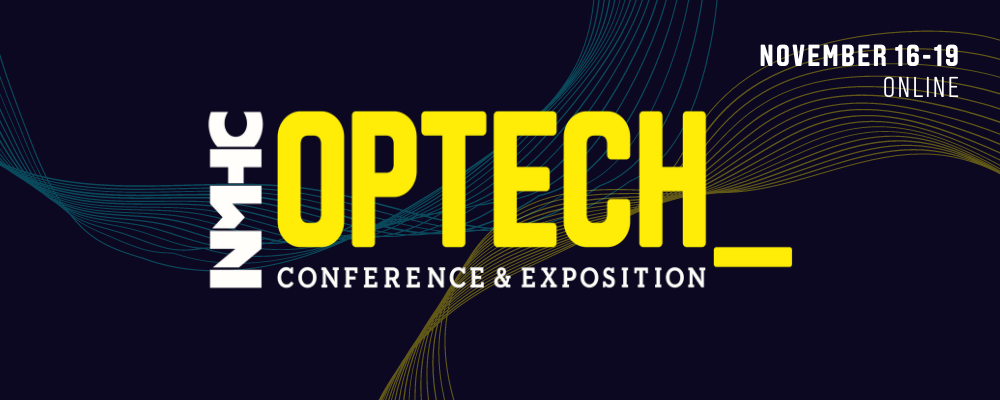 OPTECH REWIND
NMHC's first – and hopefully only – virtual OPTECH Conference and Exposition exceeded all expectations. More than 1,800 apartment executives and technology partners participating in four action and information-packed days.
What they heard – data providers, legal experts, leading operators, tech pros and more offering insights and advice.
What we heard – "Once again, the most important conference of the year for me." "Nailed It!"
Highlights:
Opening Pitches – Four-minute pitches by more than 50 firms showing off their newest products.
99 Sessions featuring 200+ speakers and panelists organized around three main themes – the resident experience, operations and innovation.
Keynote Session – Claire Haidar of WNDYR on the Future of Work.
Resident Experience Redefined
Changing Apartment Demographics and Demand
Cool Communities Case Studies
Digital Marketing and Automation
Self-Service Technologies
The New Customer Journey
Mike Whaling (30 Lines), Brent Williams (Multifamily Insiders) and Greg Isaacson (Multi-Housing News)
---
Operation Strategy Reconsidered
Technology Infrastructure and Investment
Regulatory Compliance
Workplace Management
Data Security and Connectivity
Rick Haughey (NMHC), Bendix Anderson (Freelance Journalist) and Mary Salmonsen (Zonda)
---
Innovation ROI Recalculated
Tech Investment Trends
Bleeding Edge Technology
Technology Winners from the Pandemic
The Intersection of High Touch and High Tech
Future of Apartment Design and Operations
Sarah Yaussi (NMHC), Tamala Coval (Yardi), Kayla Merritt (Shadow Ventures) and Ashkan Zandieh (NAR Reach/SCV's)
Platinum Sponsors
Gold Sponsors
Silver Sponsors