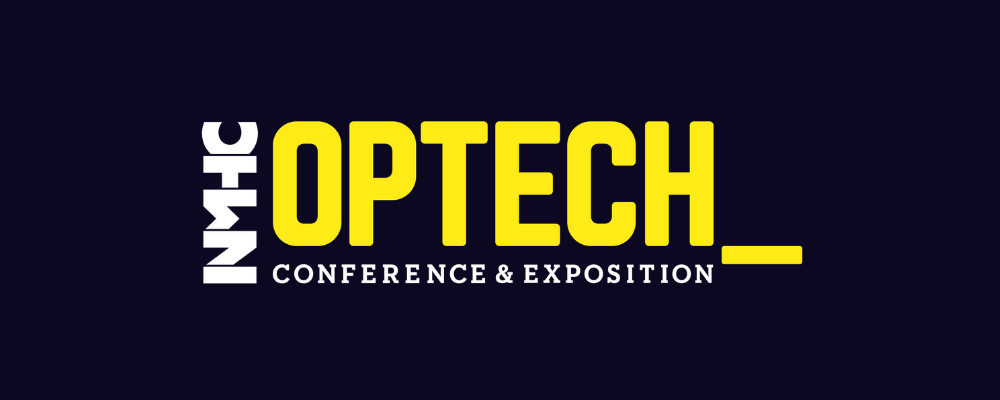 OPTECH Exhibit Opportunities
November 8-10, 2021
Booth sales are not yet open.
We know you're excited and ready to book your booth space and we will have the application ready for you soon! Thank you for your patience as we finalize details.
When we open, booth sales will open in the following order:
1. 2020 virtual exhibitors
2. 2019 exhibitors who did not exhibit in 2020
3. All other companies
2020 and 2019 exhibitors will each be assigned and emailed a booth selection timeslot according to their Exhibitor Priority Point status.
After the pre-sales period for 2020 and 2019 exhibitors, remaining space will open to all other firms. Space will be assigned as applications are received. Booth space is limited. If space sells out, you will be added to the wait list in the order your application is received.
Instructions and a link to the booth application will be posted on this page when available. Please submit the Exhibitor Interest Form if you are interested in exhibiting.
Preliminary Exhibit Information
Download the prospectus to view preliminary exhibit information, including show hours and booth packages for standard booths and for startup/new exhibitors. The floorplan is not yet available.
Sponsorship Opportunities:
Conference sponsorships are a great way to enhance your exhibit presence at OPTECH. Sponsorships are available to NMHC member firms only. Details coming soon.
Speaking Opportunities:
The Call for Proposals for OPTECH is not yet open. Stay tuned for updates on our Call for Proposals page.
Questions? Contact Melissa Rowan, Senior Director, Exhibits and Sponsorships at sponsorships@nmhc.org.
---
Important Notice: Please be aware of scam emails or phone calls that offer to sell you the registrant list, hotels, or other conference services. NMHC does not sell our registrant list. The only way to access the official registrant list is through NMHC, and it is offered free to members and registered non-members.
---