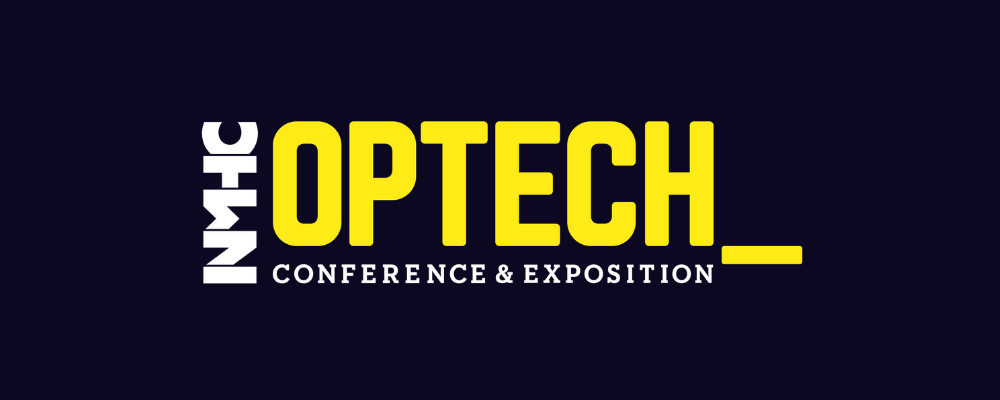 OPTECH Exhibit Opportunities
November 1-3, 2022
Exhibit information for the 2022 NMHC OPTECH Conference is not yet available.


Exhibit information will be released in spring 2022. Please check back for updates.
Booth sales will first open to 2021 exhibitors in the spring. 2021 exhibitors will each be assigned and emailed a booth selection timeslot, according to their Exhibitor Priority Point status.
After the 2021 pre-sales period, booth space will open to all firms and space will be assigned as applications are received.
Past Exhibit Information
Download the prospectus to view 2021 exhibit information, including packages and pricing.
Sponsorship Opportunities:
Sponsorship opportunities for 2022 OPTECH are not yet available. View the Sponsor Opportunities page for current 2022 sponsorship levels and pricing.
Speaking Opportunities:
The OPTECH Call for Ideas is not open for 2022. Please check the Call For Ideas webpage for updates and contact information.

Exhibit or Sponsorship Questions? Contact Melissa Rowan, Senior Director, Exhibits and Sponsorships at sponsorships@nmhc.org.


---
Unauthorized Solication Notice: NMHC does not provide attendee email addresses or contact info in accordance with our privacy policy, nor does it sell our meeting attendee or membership contact lists. Solicitations from firms claiming to have our lists are fraudulent, even if they have used our logo in our signature. NMHC is not affiliated with these firms.
---