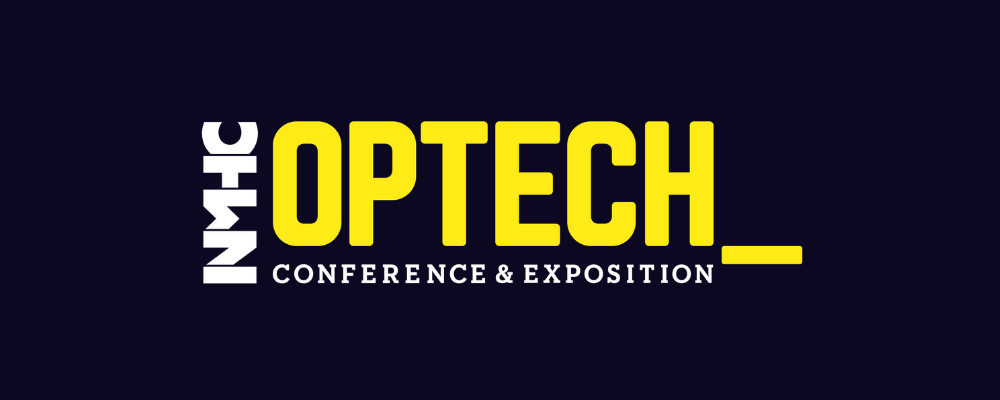 NMHC OPTECH | November 1-3, 2022
Exhibit Sales Information
Exhibitor Wait List
The floor plan is currently sold out. Please complete the OPTECH Wait List Request Form. If a booth space becomes available, it will be assigned to firms on the wait list in the order their request form is received. NMHC will contact you pending any availability. Please no calls.
Standard 10'x10' booth rates and Startup Kiosk rates and packages are linked below.
Exhibitor Inquiries? Email sponsorships@nmhc.org.

Sponsorship Opportunities:
If you are unable to exhibit and would still like to have a presence at OPTECH, please consider becoming a conference sponsor. Sponsorship opportunities are available to NMHC member firms only. Click here to view packages and pricing.

If your firm would like to sponsor OPTECH, please email mrowan@nmhc.org. The deadline to sponsor OPTECH is September 2, 2022.
Exhibit Hours & Location
Conference Dates: November 1-3, 2022
Exhibit Dates: November 1-2, 2022 (there are no exhibit hours on November 3.)
Expo Hours:
November 1: 5:00 - 6:30 p.m.
November 2: 11:30 a.m. - 6:00 p.m.
Installation/Dismantling hours will be provided to confirmed exhibitors.
View the preliminary conference agenda here.

Conference Location: Wynn Resort | 3131 Las Vegas Blvd S, Las Vegas, NV 89109
The exhibit hall will be located in Cristal Ballroom.

Who Attends
View past companies and exhibitors in attendance:
2021 | 2020 (virtual) | 2019
Standard Booth Rates and Benefits
Standard Booth Rates (10'x10' and larger)

Member Rate: $4,500 per 10'x10' booth
Non-Member Rate: $5,500 per 10'x10' booth

Chair's Circle Sponsors receive a 10% discount; Friends of the Council Sponsors receive a 5% discount. Pricing is non-negotiable. A $500 non-refundable deposit will be required at the time of application.
Click to view all Standard Booth Rates and Benefits.
Startup Kiosk Rates and Benefits
To support startup firms in the apartment industry, NMHC will feature a designated area just for startups! Startups Pavilion is designed to feature new companies and their products/services to conference registrants. Exhibitors who meet the qualification criteria may apply for a Startup Kiosk package when booth sales open.
Startup Kiosk Rates:

Member Rate: $3,500 per kiosk
Non-Member Rate: $4,000 per kiosk
Startup Kiosk rates do not apply to standard booth sizes. Pricing is non-negotiable..
Click to view Startup Kiosk Qualification Criteria, Rates, and Benefits.

View full Exhibitor Rules & Regulations.
Speaking Opportunities:
Speaking opportunities are not included with any sponsorship or exhibit package. Visit the Content Survey and Call for Speakers webpage for more information. Please email any speaking/programming questions to programs@nmhc.org.
---
Unauthorized Solicitation Notice: NMHC does not rent or sell the email addresses of conference registrants or our members. For your protection, do not purchase attendee lists, book hotel rooms, or order exhibitor show services through any unknown company or third-party vendor that may contact you directly. Solicitations from any such firms are fraudulent; NMHC is not affiliated with these firms. If any such firm contacts you, please email sponsorships@nmhc.org.
---