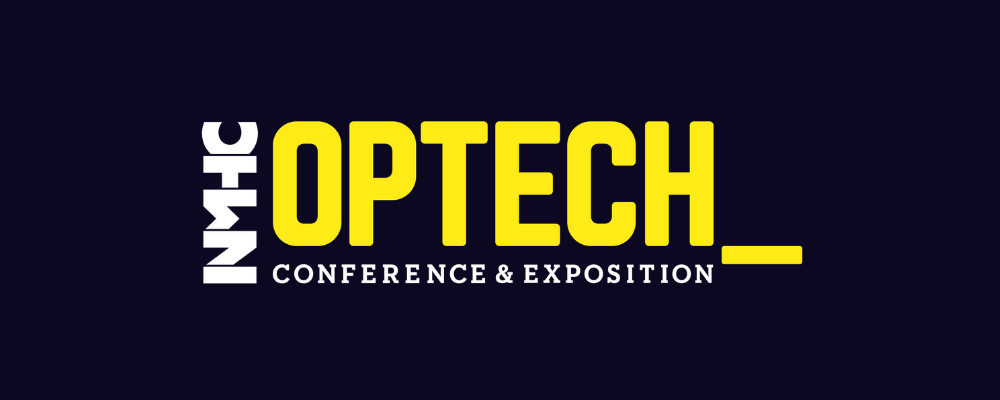 OPTECH Exhibit Opportunities
November 8-10, 2021
Booth sales are now open!
Booth space is limited and will be assigned as applications are received.

Mandatory COVID-19 Vaccination Policy for OPTECH 2021: NMHC will be requiring all attendees and exhibitors to be fully vaccinated. Learn more about the requirement here. We will make decisions on additional precautionary measures closer to the date of the event in accordance with the latest CDC guidance, local requirements, and hotel policies.
Application:
To view the floor plan and select a booth space, submit the Exhibitor Application. You will first need to log in or create an account to access the application.
Previous Exhibitor? Please click on the "retrieve password" link (if you are also the previous exhibit contact) or contact sponsorships@nmhc.org for your company password if you are a new exhibit contact for your company.
New Exhibitor? Click here to create your exhibitor account and then submit the exhibitor application.
Note: Booths K1-K14 are for startup/new exhibitor kiosks packages only. Please download the prospectus below to view qualifications.
NMHC will review all applications for accuracy prior to confirming booth space.

Wait List:
If booth space sells out and you are unable to select a space, or the booth size you wish to book is not available, please submit an application to be added to the wait list. You will be added to the wait list in the order your application is received. NMHC will contact you if any space opens.
Preliminary Exhibit Information
Download the prospectus to view preliminary exhibit information, including show hours and booth packages for standard booths and for startup/new exhibitors.
Booth Pricing:
| | | | |
| --- | --- | --- | --- |
| | Member Rate | Non-Member Rate | Comp. Registrations |
| 10x10 | $4,500 | $5,500 | 3 |
| 10x20 | $9,000 | $11,000 | 6 |
| 20x20 | $18,000 | $22,000 | 12 |
| 20x30 | $27,000 | $33,000 | 18 |
| Startup/New Exhibitor Kiosk | $3,000 | $3,200 | 2 |
Sponsorship Opportunities:
Conference sponsorships are a great way to enhance your exhibit presence at OPTECH. Sponsorships are available to NMHC member firms only. Learn more about sponsorship packages.
Speaking Opportunities:
Are you interested in sharing your knowledge on one or more topics in the next conference? Complete this form. Applicants will be reviewed and contacted if their expertise fits with the final program.

Questions? Contact Melissa Rowan, Senior Director, Exhibits and Sponsorships at sponsorships@nmhc.org.
---
Important Notice: Please be aware of scam emails or phone calls that offer to sell you the registrant list, hotels, or other conference services. NMHC does not sell our registrant list. The only way to access the official registrant list is through NMHC, and it is offered free to members and registered non-members.
---