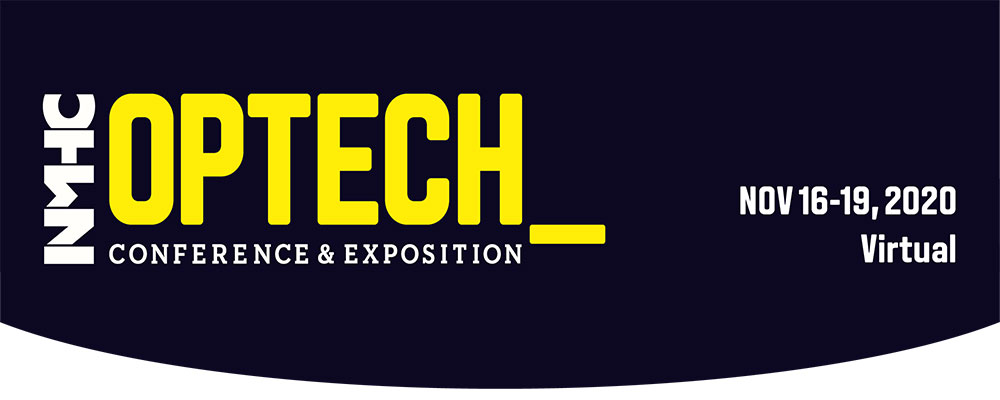 OPTECH Virtual Exhibit Opportunities
November 16-19, 2020

Exhibit opportunities for 2020 OPTECH are closed.
Promote your product, services, and solutions in the Virtual OPTECH Expo! A virtual exhibit gives your company a home base for the conference and allows you to display company branding, showcase and demo products and services, add content and media, collect and capture attendee leads, chat live with attendees visiting your booth, and schedule meetings in advance by using the platform's matchmaking and attendee networking features.
Please contact sponsorships@nmhc.org with questions related to exhibits.
Important Notice: Please be aware of scam emails or phone calls that offer to sell you the registrant list. NMHC does not sell our registrant list. The only way to access the official registrant list is through NMHC, and it is offered free to members and registered non-members.
---