September 28, 2022
6:30 - 8:30 PM ET
Miami, FL
Add to Calendar
09/28/2022 06:00 PM
09/28/2022 08:00 PM
2022 Emerging Leaders Speaker Series - Miami
Miami, FL
Registration Opens July 18, 2022
NMHC's Emerging Leaders Speaker Series will return to Miami on September 28. This special event will take place in conjunction with NMHC's Student Housing Conference.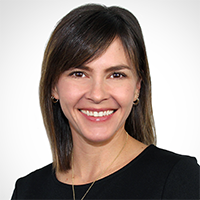 Theresa Sopata, Vice President of Client Services with RPM Living and a member of NMHC's Emerging Leaders Committee, will interview one of the industry's most respected leaders to explore leadership and career development lessons learned.
Additional speaker details to come.
Registration Details
Participation in Emerging Leaders events is available to all employees from NMHC member firms who are under the age of 40.
This registration is for anyone NOT attending the Student Housing Conference.
If you are planning to attend the Student Housing Conference, registration for this event is part of your registration fee and you should reserve a spot through the Conference registration process.
---
Meeting Cancellation Policy
Meeting cancellations must be sent in writing to NMHC. Written requests for meeting cancellation refunds received prior to ten (10) business days before the start of the meeting are entitled to a full refund. No meeting cancellation refunds will be granted within ten (10) business days prior to meeting commencement.