September 22-24, 2021
InterContinental at The Wharf
Washington, D.C.
Add to Calendar
09/22/2021 05:00 AM
09/24/2021 05:00 AM
America/New_York
2021 NMHC Fall Meeting
Washington, D.C.
Registration is closed. Please visit onsite registration at the Intercontinental at the Wharf.
The NMHC Registration Desk and Health Screening Station opens 11:00 am Wednesday, September 22.
This event is open to NMHC Members only.
Join us in the Nation's Capital for the 2021 NMHC Fall Meeting
Make plans to join us in person at 2021 NMHC Fall Meeting in Washington, D.C. from September 22-24. This meeting serves as a platform for NMHC members to engage in constructive conversations with the very people who shape the politics and policies that directly affect our industry.
This year's meeting will feature a number of prominent congressional and administration speakers. Additional Speakers will be confirmed as we get closer to September, so don't delay in saving your spot!
Registration is complimentary and open to all NMHC members.
Meeting Registration
The 2021 NMHC Fall Meeting is open to all NMHC members.
Registration sponsored by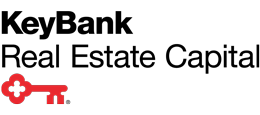 Registration is contingent upon membership dues being current. While the personal presence of our members is strongly preferred, if you are unable to attend, you are urged to send another senior representative from your company. Due to space limitations, we request that no more than three (3) representatives from a member company attend.
On-site Registration
On-site registration will open on September 22, at the NMHC registration desk in the InterContinental Hotel at the Wharf.
Please note: NMHC reserves the right to close meeting registration should interest exceed space availability.
---
Meeting Cancellation Policy
Meeting cancellations must be sent in writing to NMHC.
---
Questions?
Please do not hesitate to contact the NMHC membership department at 202/974-2300 or membership@nmhc.org should you have questions regarding registration.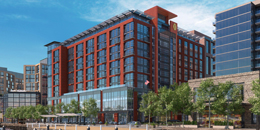 Hotel & Travel
InterContinental at the Wharf
801 Wharf Street, SW
Washington, DC 20024
202/800-0844
---
NMHC has set aside a block of rooms starting at $387 single/double per night (plus applicable taxes) for meeting attendees, with a cut-off date of Friday, August 27, 2021. Room reservations should be made directly with the InterContinental at the Wharf online or by calling 202/878-8589 (Mon-Fri from 9AM – 5PM) and identifying yourself as a member of the NMHC 2021 Fall Meeting. All reservations must be guaranteed with a major credit card.
Please Note: The system will automatically take a 1-night deposit to confirm the reservation. Any room cancellations that occur 48 hours or less prior to the scheduled arrival date will result in a penalty of one night room and tax to be charged to your credit card. No shows will be charged the first night's room and tax as well.
We expect our room block to sell out. A link to join the waitlist will be posted on the website once rooms are no longer available at the InterContinental. If your plans change and you need to cancel your reservation at the InterContinental, before canceling the reservation, please contact Sarita de la Torre with NMHC directly at sdelatorre@nmhc.org, to see if she may reassign your room to another NMHC member on the waitlist, if one exists.
Meeting No Shows and Late Room Reservation Cancellations
NMHC prides itself on bringing the leading apartment industry executives to our Spring and Fall membership meetings. As part of your membership benefit, we've also made this event free to attend. 
Unfortunately, by not charging a registration fee, we have found that a number of members automatically register for the meeting and book hotel rooms without knowing whether their schedules allow them to actually attend. The result is there are many rooms/reservations cancellations right before the meeting. This has a large financial impact for us.
We kindly ask that you do not automatically book registrations/rooms for these meetings unless you are reasonably sure that you'll be able to attend.
---
Local Transportation
The InterContinental at the Wharf is approximately five miles from Ronald Reagan Washington National Airport. Those arriving by air have the following alternatives for ground transportation:
A taxi from Ronald Reagan Washington National Airport will cost approximately $15 each way and takes about 15 minutes, depending on traffic.
---
Questions?
Contact Sarita de la Torre at sdelatorre@nmhc.org if you have any questions regarding hotel information.
This event is open to NMHC Members only.
Health & Safety Update:
NMHC will be requiring all attendees to provide proof of vaccination or negative COVID-19 test to attend this meeting, as well as observing D.C,'s current indoor-masking mandate.
Attendees may submit vaccination proof now, or read on to learn more about the health screening requirements at this year's Fall Meeting.
The health and safety of our attendees is NMHC's top priority. NMHC is working with our hotel partners to ensure health and safety measures are addressed at our events. We will be closely following all federal, state and local guidelines in place at the time and are committed to exceeding all requirements.
The Intercontinental has published its IHG Clean Promise, which includes using new science-led protocols and service measures and partnering with industry leading experts Cleveland Clinic, Ecolab and Diversey.
Health Screening Requirements
For the health and safety of all our attendees, NMHC will have additional health screening protocols at the 2021 Fall Meeting.
All attendees must show either:
Provide proof of vaccination to SafeExpo (the firm we've hired to manage this process); or
Provide a negative COVID-19 test result within 72 hours of the first day of attending the Fall Meeting.
Attendees who are not fully vaccinated or have not provided their vaccination information will also have to undergo daily health checks.
To be considered fully vaccinated, attendees must have gotten their second Pfizer/Moderna shot or single J&J shot by September 8.
NOTE: Members who attended NMHC's Annual Meeting in June will still have to re-submit their vaccination records. To protect your privacy, our Health Screening company does not retain records from previous events and destroys them once they have been reviewed.
Health Screening Process Overview
OPTION 1: Proof of Vaccination
Submit your vaccination record online by Monday, Sept. 20.

After Sept. 20 or if you prefer to verify your vaccination onsite, you can bring proof with you to the Safe Expo Screening Area when you arrive to the event.


You will receive an approved or declined email from our Health Screening company.


Record Declined: Resubmit your record or contact our Health Screening company.


Record Approved: Bring your approval email with QR code to the Health Screening Station.


Scan your QR code.


Receive your Fast Vax Pass for the remainder of the meeting. Note: Daily screenings will not be required for those who are verified as fully vaccinated.
IMPORTANT: The Health Screening company will not retain your records. Once they have reviewed it, it will be destroyed.
OPTION 2: Proof of Negative COVID-19 Test Process
If you are unable or unwilling to provide proof of vaccination you are required to provide a negative COVID-19 test result received within 72 hours (3 days) from the first day of attending the Fall Meeting. In addition, you will need to complete a daily health screening. The process for those without vaccination proof is as follows:
Complete the Daily Health Attestation Screening online: https://mgl.ud.net/fmi/webd/nmhc_fall


Scan your QR Code at the Health Screening Station.


Show your Proof of Negative Test - both Rapid Antigen and PCR tests will be accepted. Note: You only need to show the test result the first time you visit the station.


Receive your Daily Sticker. Note: The health attestation screening will need to be completed each day you are at the conference.
Sponsors
Thank you to our meeting sponsors!

Berkadia
Grandbridge Real Estate Capital
Greystar Real Estate Partners
Greystone
Institutional Property Advisors
JLL
KeyBank Real Estate Capital
Lincoln Property Company
Lument
M&T Realty Capital Corporation
Marcus & Millichap
Passco Companies
Walker & Dunlop
Sponsorship opportunities for the NMHC Fall Meeting are no longer available. Please contact Melissa Rowan at sponsorships@nmhc.org with any questions.