June 01, 2022
2:00 PM - 3:15 PM ET
Virtual Event
Add to Calendar
06/01/2022 02:00 PM
06/01/2022 03:15 PM
America/New_York
Building a CRE Career: Pam Herbst, Former Head of AEW's Direct Investment Group
Virtual Event
In an industry where each person's career can be as bespoke as a property development, what does it take to create a vibrant and fulfilling career? Moreover, how can someone discover the opportunities needed to grow a career in a sector where men disproportionately hold executive and senior leadership roles?
Join us for a discussion with Pam Herbst about the opportunities and obstacles she encountered over the course of her career. Until she retired last year, she served as managing director of AEW Capital Management and head of the firm's Direct Investment Group.
From growing the AEW Direct Investment Group into a $30 billion-plus fund -the largest business of the firm- to serving on the ESG and DEI committees, Pam made a remarkable impact on the culture of AEW as well as its success in business during her 26-year tenure.
An active leader in the real estate sector, Pam's legacy in the industry recently was celebrated by AEW's commitment to endow a scholarship at her alma mater to advance equity and inclusion in the business.
NMHC Emerging Leaders and NMHC Women in Multifamily Networking Series are pleased to host a moderated discussion between Pam Herbst and EL Co- Vice Chair Tessi Dahlen, Bell Partners. After the discussion, participants will have an opportunity to break out into smaller groups to further converse with their peers.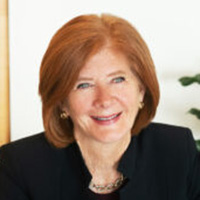 Pam Herbst
Former Managing Director, AEW Capital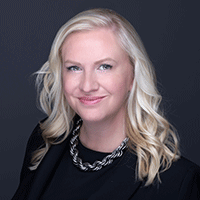 Tessi Dahlen
Vice President Asset Management, Bell Partners Inc
Schedule
2:00 pm – 3:00 pm: Q&A with Pam Herbst
3:00 pm – 3:15 pm: Networking Breakout Rooms
Registration
---
Meeting Cancellation Policy
Meeting cancellations must be sent in writing to NMHC. Written requests for meeting cancellation refunds received prior to ten (10) business days before the start of the meeting are entitled to a full refund. No meeting cancellation refunds will be granted within ten (10) business days prior to meeting commencement.