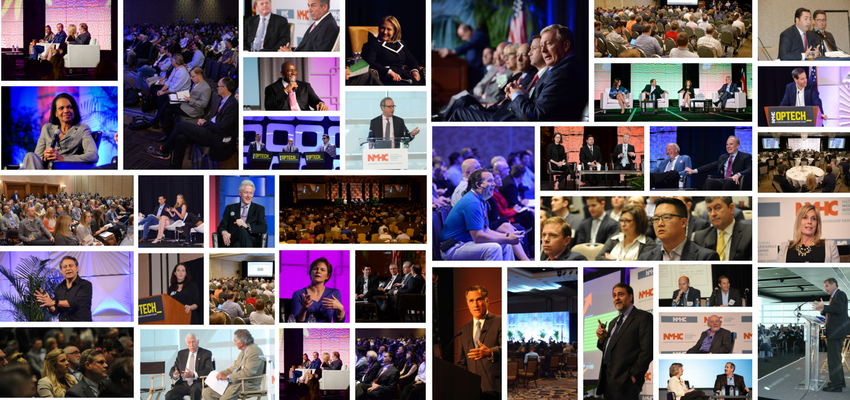 We invite all NMHC members and non-members to help shape the content of our conferences by submitting session proposals and ideas or volunteering as a speaker.
NMHC conference and events annually attract thousands of multifamily leaders from around the globe. Find out why these NMHC events are number one for networking and content.

Share Your Thoughts
Join us in bringing forward-thinking content and business strategy to all, by submitting a session proposal. Or, do you have a presentation you'd like to hear or a discussion you'd like to lead? Submit your ideas and volunteer as a speaker via the links below.
NMHC seeks session proposals for the following industry events:
Thank you to all who submitted a proposal or idea for the 2018 conferences. We look forward to receiving more great content this year!
Submit a Session Idea
Have a simple idea for a session? We'd love to hear your thoughts. Your ideas will help NMHC identify the hot topics and trends to be developed by our staff for current and future conference planning.
Volunteer as a Speaker
Are you interested in sharing your knowledge on one or more topics in the next conference? Complete this form. Applicants will be reviewed and contacted if their expertise fits with the final program. Please no calls.
For more information about submission policies and guidelines, please download our 2019 NMHC Call for Proposals Guidelines document. Please email any questions to programs@nmhc.org
---