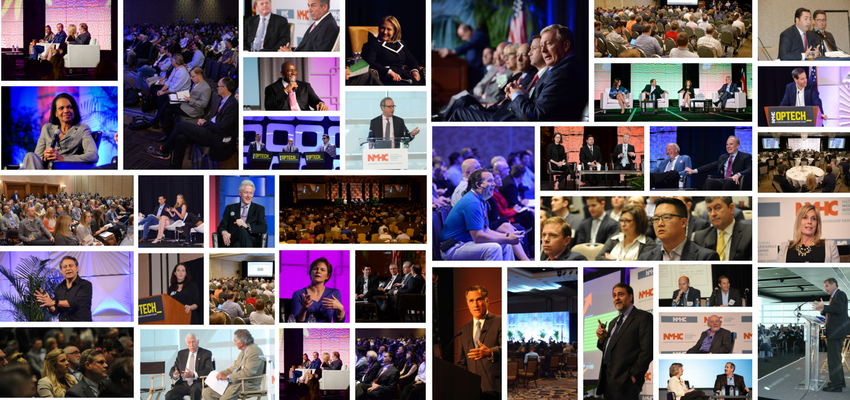 NMHC has concluded the review and selection process for our 2019 industry events.
We invite all NMHC members and non-members to help shape the content of our conferences by submitting session proposals and ideas or volunteering as a speaker.
NMHC conference and events annually attract thousands of multifamily leaders from around the globe. Find out why these NMHC events are number one for networking and content.
Thank you to all who submitted a proposal or idea for the 2019 Student Housing and OPTECH conferences.
NMHC has concluded the review and selection process for both programs and contacted only the approved session facilitators.
The Program Committee members for each conference had a challenging task, and ultimately could only accept a small number of them to the program. Thank you very much for contributing your thoughts to the NMHC 2019 industry events and we hope to see you at the conferences!
Submit a Session Idea
Have a simple idea for a session? We'd love to hear your thoughts. Your ideas will help NMHC identify the hot topics and trends to be developed by our staff for current and future conference planning.
Volunteer as a Speaker
Are you interested in sharing your knowledge on one or more topics in the next conference? Complete this form. Applicants will be reviewed and contacted if their expertise fits with the final program. Please no calls.
Please email any questions to programs@nmhc.org
---