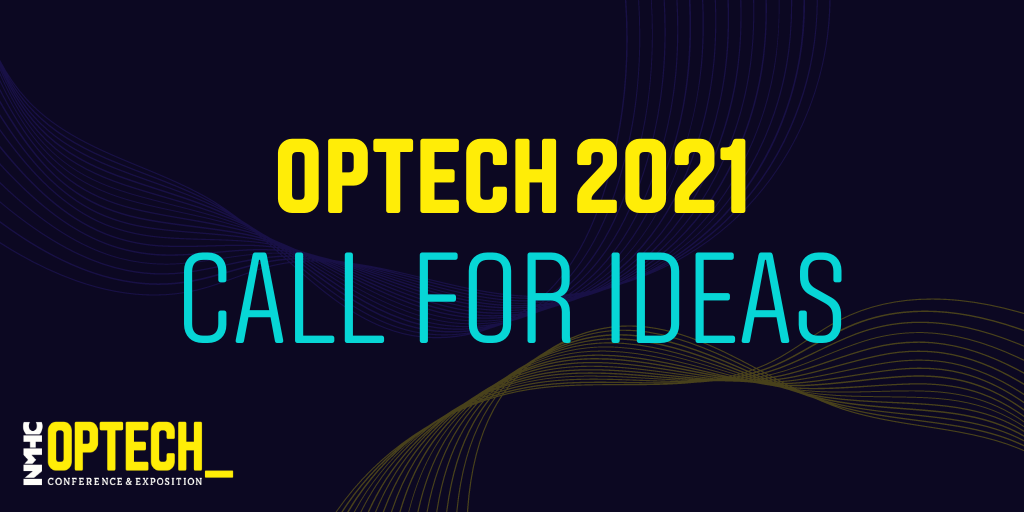 The submission period for OPTECH 2021 Call for Ideas has Closed.
The NMHC OPTECH Planning Committee invites apartment industry leaders from housing providers, technology solution providers and other subject matter authorities to submit session outlines that address strategies, practices, and achievements in promoting the application of new technologies and business innovations in enterprise and property operations.
NMHC conferences annually attract thousands of multifamily leaders from around the globe. Find out why these NMHC events are number one for networking and content.
Multifamily companies have moved from crisis management to stability to where they are today—assessing corporate strategy for issues like office re-opening, employee engagement and collaboration, corporate culture and the technology and systems that make it all work. As owners and operators emerge and survey the altered landscape at the enterprise and community level, the 2021 NMHC OPTECH Conference & Expo will be the place where corporate leaders convene to learn in real-time about the technologies, workforce programs, and customer service strategies for a better, stronger, and more resilient industry.
If your session idea answers or contributes a particular perspective to any one of the questions below, then please apply to be considered for the conference agenda.
How can digital solutions be better coordinated to help companies derive actionable insights from their data?


As multifamily continues to adapt to a next generation workplace, what inclusive solutions or tools are available for companies setting out to promote stronger workforce strategies and customer service programs?


How do onsite roles, skills, and resources need to change to create tech-enabled, but human-centric places?


How can digital solutions better provide data and workflow efficiencies to building assets in the future?


How can priorities around climate change and energy resiliency, as well lessons learned from the global health pandemic, better inform risk assessment and management practices across the enterprise and at the property?
Conference content will focus on presenting case studies and analysis, providing data and insights about how the multifamily industry is responding to changes in the market environment, how to focus enterprise strategic planning, and best practices in application of technology-empowered solutions aligned with asset management and business strategy objectives.
OPTECH 2021 General Program Topic Areas:
Examining and Strengthening People Operations
Designing and Delivering Real-Time and Personalized Resident Experiences
Business Intelligence, Finding the Data that Matters
Modernizing Building Technology and Creating Workflow Efficiencies
Multifamily Risk Management
We invite all NMHC members and non-members to volunteer as a speaker.
Volunteer as a Speaker
Are you interested in sharing your knowledge on one or more topics in the next conference? Complete this form. Applicants will be reviewed and contacted if their expertise fits with the final program. Please no calls.

Please email any questions to programs@nmhc.org
---