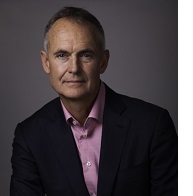 Clyde Holland is responsible for the strategic direction of Holland Partner Group, which is active in developing, redeveloping, acquiring and managing multifamily communities in some of the Western U.S.'s most demanding markets.

Prior to establishing the Holland Partner Group, Clyde served as the West Coast Group Managing Partner of Trammell Crow Residential ("TCR"). Over the course of his career, Clyde has directed the development or redevelopment of over 30,000 units and $7.5 billion of total transaction volume.

Within the multifamily industry, Clyde has taken a significant lead in the development of new multifamily product concepts focused on high-density, urban infill, and mixed-use opportunities. He has been recognized by the industry for excellence in urban planning and design, and his
work has received numerous awards from the Urban Land Institute, National Multifamily Housing Council, Multi-Family Executive, and NAIOP. Clyde serves on the Executive Board of the National Multifamily Housing Council and is a current Vice-Chair of the Urban Land Institute's Multi-Family Bronze Product Council.
---