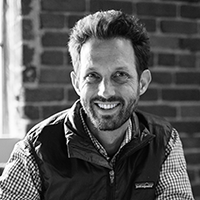 Greg Pasquali
As Vice President, Development for Northern California, Greg Pasquali leads zoning efforts on new projects throughout the Bay Area, and leads pursuits and execution for East Bay projects. Additionally, he supports Northern California execution teams with design expertise, political and community strategy, and retail strategy.
Prior to joining Carmel Partners in 2014, Mr. Pasquali was a Project Manager with Holliday Development managing Bay Area multifamily development. He has also worked for affordable housing nonprofits and for five years managed multi-disciplinary technical teams consulting for cities, regional governments, and private and nonprofit developers on long-range development policy, zoning, and urban design.
Mr. Pasquali earned his Bachelor of Arts in architecture and urban studies from Yale University. He was the 2010 Cities in the 21st Century Program fellow, and traveled around the world researching and teaching about urban development and infrastructure. He currently serves as a board member of the Downtown Oakland Association and Jack London District Association. He led the development efforts on Fourth Street East in Jack London Square (Oakland) which won the 2018 NAIOP Bay Area Multifamily Deal of the Year award.
---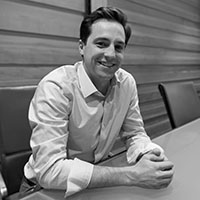 Anthony Blout
Anthony Blout has been an active participant in the San Francisco Bay area real estate scene for more than 10 years. Previously managing a team at the real estate consulting firm, The Concord Group, based in San Francisco and Orange County, Anthony has a background in real estate analytics and finance.
Anthony Joined Carmel Partners in 2015, working on general pursuits and the acquisition and entitlement of two projects in the East Bay of San Francisco. Anthony now manages the construction of those two projects, including Atlas, the tallest residential building under construction in Oakland. Anthony is an active member of the Urban Land Institute, organizing events and serving on the Young Leaders Group Steering Committee for nearly 8 years. Anthony originally hails from the East Coast and graduated with an AB in Urban Studies and American History from Bowdoin College.
---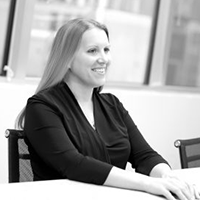 Erin Beitz
As Vice President, Investments, Erin Beitz is responsible for acquisitions and dispositions of existing multifamily projects in the New York and Washington D.C. MSAs. Ms. Beitz has been involved in commercial real estate for 15 years, with a focus in the multifamily sector. She is a member of the National Multi Housing Council (NMHC), ULI New York, WLI and the New York chapter of Commercial Real Estate Women (CREW).
Prior to joining Carmel Partners, Ms. Beitz held multiple positions in the Acquisitions Group for Berkshire Property Advisors and was involved in over $1.0 billion in acquisitions of multifamily real estate and note positions.
Ms. Beitz received a Bachelor of Arts with high honors in theatre arts from the University of Nebraska and a Certificate in Real Estate Finance from Boston University.
---