This webinar is for NMHC Members.
Recorded September 24, 2020 | 47 mins
This CDC Eviction Order webinar will brief apartment industry executives on the latest federal efforts to address the housing challenges facing renters and housing providers during this unprecedented time. Legal experts at Holland and Knight provide an in depth explanation of the CDC eviction moratorium, its impact on the industry and to answer your questions on what firms need to do to in this evolving situation.
---
Speakers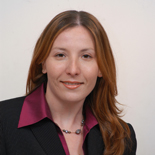 Paula Cino
Vice President, Construction, Development and Land Use Policy
NMHC

Paula M. Cino is Vice President, Construction, Development and Land Use Policy, with primary responsibility for federal policy issues related to building design and construction including building codes, fair housing, sustainability, infrastructure and regulatory compliance. Before joining NMHC, Paula served as a national security investigator and earned a Juris Doctorate from Tulane School of Law. Paula also holds a Bachelor of Arts degree in Anthropology and Law and Society from American University and is a member of the Maryland State Bar.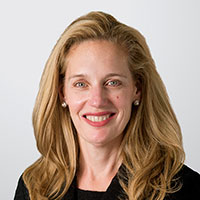 Lynn Calkins
Partner
Holland & Knight
Lynn Calkins is a litigation partner in Holland & Knight's Washington, D.C., office. Ms. Calkins serves as the deputy section leader of the firmwide Litigation Section and on the firm's Directors Committee. She is also the practice group leader for Holland & Knight's Washington, D.C., Litigation Group. Ms. Calkins is a trial lawyer and appellate advocate, concentrating in civil enforcement actions, regulatory litigation (including Administrative Procedures Act (APA) matters) and complex commercial litigation. She is experienced in representing clients in civil disputes involving the federal government and plaintiff advocacy groups, and is a member of the firm's Risk and Crisis Management Team. Ms. Calkins represents public and private real estate investment trusts (REITs), developers, hotels, website operators, restaurants and local governments in the defense of claims under the Fair Housing Act (FHA) and Americans with Disabilities Act (ADA). In addition, Ms. Calkins represents businesses and developers who face a wide range of commercial disputes, including breach of contract cases, zoning appeals, restrictive covenant issues, breach of trust cases and tax reimbursement claims against the United States.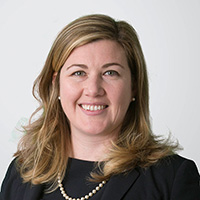 Kara M. Ward
Partner
Holland & Knight
Kara Ward is a Washington, D.C., attorney and member of Holland & Knight's Public Policy & Regulation Group. Ms. Ward focuses her practice on financial services and the housing finance market. She has experience with issues related to housing finance reform, servicing, insurance, consumer financial services, blockchain and community economic development. Combining federal and private practice experience, Ms. Ward provides various financial service companies and trade group clients with policy analysis and strategic advice to advance their business objectives on Capitol Hill and in the Executive branch. Ms. Ward has worked extensively on efforts to reform the single-family residential housing system, representing a number of client interests in recent legislative proposals. She also has broad experience with consumer financial issues and helps clients provide input into rule-making by the CFPB.