To advise multi-family real estate owners, developers and capital providers on strategy development and business plan execution with a focus on emerging companies using seasoned real estate professionals as volunteer advisors. All Parties and guidance will be completed on a confidential basis and all parties will be required to sign a non-disclosure agreement.
Learn more about this committee by reading our FAQs >>>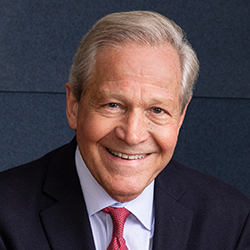 Doug Bibby, Co-Chair
NMHC
Douglas M. Bibby is the former President of the National Multifamily Housing Council (NMHC), a national organization of more than 1,100 member firms involved in the multifamily housing industry. Under his leadership NMHC represents the industry on Capitol Hill and before the regulatory agencies, promotes research and the exchange of information, and advocates for rental housing across a broad spectrum of issues. Prior to joining NMHC, Bibby spent 16 years as a senior officer of Fannie Mae, where he served on the company's Management Committee throughout his tenure. He was part of the top management team that is credited with the remarkable turnaround at Fannie Mae in the book Good to Great.
Bibby began his career with the worldwide communications firm J. Walter Thompson where he served a variety of clients both domestically and internationally over his 12-year career with the company. At the time of his departure from J. Walter Thompson, he was Senior Vice President and General Manager of the firm's Washington, D.C. operations. Bibby has been active in the non-profit community of Washington, D.C. for the past 30 years.
Bibby graduated from Denison University with a B.A. degree and was honored with the university's Alumni Citation Award in 2004. He also holds a Masters of Business Administration degree from the University of Texas at Austin.
Peter Donovan, Co -Chair
Formerly CBRE
Mr. Donovan, a veteran of the financial services and multifamily industries, joined CBRE in November of 2006 and was an Executive Managing Director of the Capital Markets, Multifamily service line. In that role, Mr. Donovan oversaw the Fannie Mae debt platform for CBRE throughout the United States. Mr. Donovan was also previously the Chief Executive Officer of Deutsche Bank Berkshire Mortgage, steering that firm to a market-leading position in government-sponsored multifamily loans. Under Mr. Donovan, Deutsche Bank Berkshire Mortgage's servicing portfolio totaled more than $18 billion - virtually all of it in Fannie Mae, Freddie Mac, FHA and affordable housing loans - and the firm originated more than $4 billion in loans annually.
Prior to that he was Chairman and Chief Executive Officer of Berkshire Mortgage Finance, a role in which he directed the production, servicing and asset-management activities of the firm. Mr. Donovan is past Chairman for the National Multifamily Housing Council and is a member of the Urban Land Institute. He is past Chairman of the Fannie Mae Advisory Council, as well as a recipient of the Fannie Mae Larry Dale Lifetime Achievement Award. He is also a past member of the Commercial Board of Governors of the Mortgage Bankers Association. Mr. Donovan has a Bachelor of Arts in History from Trinity College and a Master's in Business Administration from Northwestern University.
Members
Greg Daniels
The Daniels Group

Greg is a real estate developer with over five decades of experience gained from his personal involvement in more than $3 billion of real estate transactions. Greg's career in real estate began when he joined James D. Harper, Jr. as a member of his organization focused on dealing with the financially-troubled real estate market that existed in the early 1970s. That experience helped form the foundation of real estate knowledge and relationships which Greg has been able to call upon throughout his career.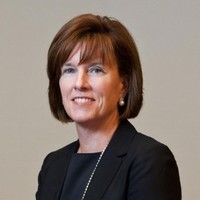 Grace Huebscher

Grace Huebscher is a finance professional with over 35 years of experience in developing, implementing and managing profitable new products, business initiatives, teams and companies as well as background in leading the sale of a business and integration into a public company. Experience includes work as: CEO of two mortgage companies; one of which was co-founded with private investors and sold to Capital One in 2013, an Officer for two Fortune 500 Companies and a Capital Markets Executive for a boutique investment bank.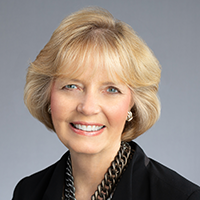 Mary Ann King
Berkadia

Mary Ann King is Co-Head of Investment Sales and Head of Institutional Sales for Berkadia, a privately held commercial real estate firm. Berkadia provides a suite of services to its multifamily and commercial clients that includes investment sales, mortgage banking and servicing. Before joining Berkadia, King worked for 6 years in the Real Estate Department for Continental Illinois National Bank and Trust Company of Chicago.
David Schwartz
Waterton

Mr. Schwartz co-founded Waterton with Peter Vilim in 1995 and serves as CEO and Chairman. Mr. Schwartz is responsible for strategic decisions and leadership of the firm's business activities and operations, and participates on the Management and Investment Committees. Prior to co-founding Waterton in 1995, Mr. Schwartz was a vice president of acquisitions for Equity Residential Properties Trust (EQR-NYSE) and from 1985 through 1989 was with AMLI Realty Co.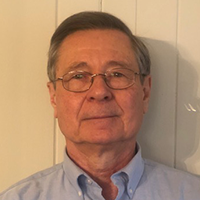 Andy Siwulec
Formerly with PNC Bank

Andy retired in 2020 after a 44 year career in commercial real estate finance. Most recently, he co-managed Real Estate Banking, the primary commercial real estate lending business at PNC Bank with nearly a thousand clients across the United States. Clients included public REITs, institutional real estate investment funds, developers and private investors of all major property types. His responsibilities included client development/management, underwriting, risk analysis and portfolio management of credit exposure in excess of $50 billion.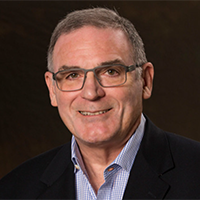 Bob Winter

Mr. Winter served as Executive Vice President of Development for Equity Office Properties, the nation's largest REIT and publicly held owner of office properties, from 2001 until June of 2008.
Blackstone acquired Equity Office in February 2007, and Mr. Winter stayed to finish significant development projects, including 1095 Avenue of the Americas, a 1.3 million SF office renovation and lease-up in New York City.
---
Volunteer Faculty
Alan George
Dave Stockert