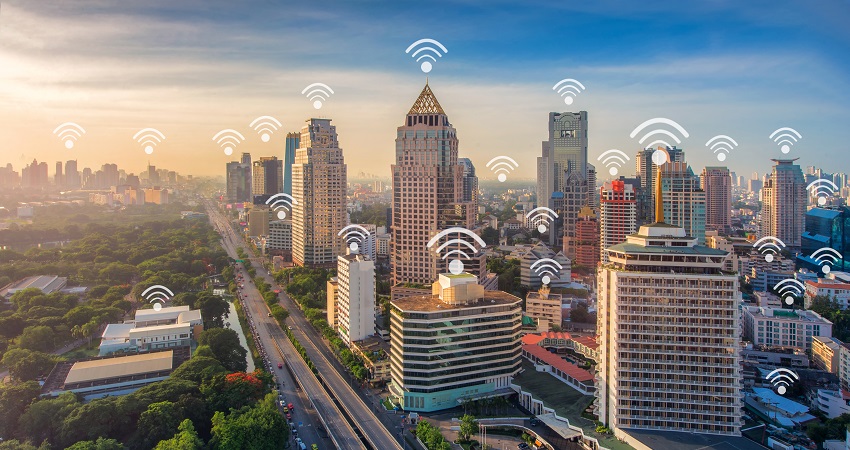 The world of telecom has always been constantly evolving, but the pace has quickened along with technology advances, changing consumer preferences and new market players. Providers have kept up, responding with faster speeds, new products and services that better match evolving consumer demands and new business models.
A panel of experts discussed this evolving telecom landscape at the 2016 OPTECH Conference & Exposition. Panelists included Steve Lefkovits, principal at RealtyCom Partners, led the conversation with Chris Curtin, national sales director for Verizon; Eric Small, vice president for commercial and MDU solutions for AT&T; Dave Spence, director of national accounts for Xfinity Communications; Joe Varello, vice president of spectrum community solutions at Charter Spectrum; and Doug Woods, vice president of corporate development at Wave Broadband.
Lefkovits kicked off the session by asking the panelists to describe how consumers are different today than they were four years ago. Charter Spectrum's Varello described how the use of mobile devices continues to grow at a rapid pace. There are now an average of eight mobile devices per household and that the speed and power of such handheld tools continues to expand.
That, coupled with the expansion of the Internet of Things (IoT), is putting significant pressure on bandwidth. AT&T's Small added that video streaming continues to grow as well, as does Wi-Fi-based calling and the use of virtual reality, which are further stressing available bandwidth.
Given resident demand for connectivity, the panel discussed the role apartment owners have in providing network options to residents. Verizon's Curtin noted that owners should look at their properties and see where they are today in terms of connectivity versus where they will be in coming years. They should also consider which providers are best suited to servicing their communities based on their geographical presence.
AT&T's Eric Small noted that oftentimes residents want top speeds for their wireless technologies and that owners should give the appropriate level of consideration to the technologies best-suited to meeting residents' needs.
The session concluded with a technical discussion on the use of coaxial cable and whether it would soon begin to be phased out. Charter's Varello argued that wiring is a building-to-building choice and that developers should consider the most optimal way to meet resident needs rather than focusing on overarching corporate policies. Most of the panelists agreed that since coaxial cables play such an important role in so many buildings, it is unlikely that there will be any fundamental changes to how such wiring is used in the short term.
---