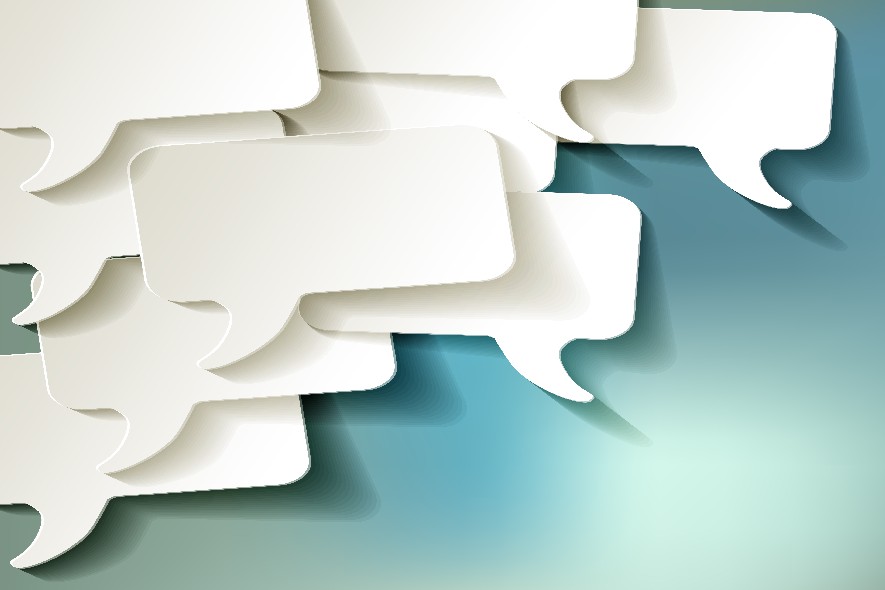 The spirited "Room for Debate" session returned to the 2015 NMHC OPTECH Conference & Exposition, with four top marketing professionals engaging in a fierce battle of the sexes covering some of the top issues of the day for the apartment industry.
Peggy Hale, VP of sales, marketing and training with Morgan Properties, and Sara Graham, director of marketing for The Dolben Company, took on Michael Manfred, director of marketing for Forest City Enterprises, and Conor McManus, senior director of marketing for Greystar Real Estate Partners. There was trash talk ("Conor, you ignorant slut," quipped Hale, making a cheeky Saturday Night Live reference), and actual trash with the boys dropping bags of "dog poo" on the ladies' podiums.
Judy Bellack of Bellack Consulting moderated. Here's a look at the three issues each team debated, plus a lightening round where each participant got a chance to respond.
Best Package Management System?
Software: The boys argued that most communities actually don't the volume to justify the costs associated with lockers. Moreover, with so many turnkey solutions overall for residents, this is another lost opportunity for interaction. Instead software provides a green solution to the issue.
Lockers: The girls cited the 2015 NMHC/Kingsley Resident Preferences Survey, noting that residents would expect to pay $20 a month for package lockers. And with no concierge services in most small buildings, apartments need a hands-off approach to tackling packages. Plus, apartment staff shouldn't be in the package business. Let the carriers do the work and deliver directly to the lockers.
Pets: Have We Gone Too Far?
No: The girls noted that pet owners tend to be higher income, and there are more of them. In fact, they noted that there are four times as many households with pets than with kids. They have deep pockets and the amenities serve as great marketing tools. Graham mentioned that one of their properties was featured in Time magazine for its pet features.
Yes: The boys highlighted the many issues stemming from dealing with pets, ranging from extra wear and tear to the smells that no amount of cleaning can ever wash away. Manfred mentioned that four percent of their complaints are pet related. The industry has gone too far on pets, they argued.
Are we focusing too much on Millennials?
No: With Millennials making up a quarter of the population and holding $1.3 trillion in purchasing power, the boys argued that it would be a massive mistake to not focus on this generation. Perhaps more importantly, everyone wants the same thing and "behaves" the same - from Facebook usage to the interest in the same amenities.
Yes: Citing a 2013 NMHC Research Notes, the girls noted that the largest share of apartment renter growth through 2023 will be those 75+, followed by those 65 to 74 years old. Ignoring the other demographics means missing out on a huge opportunity. "Empty nesters are downsizing. The stigma of renting as a second choice is gone," said Graham.
Lightning Round: Which "P"-Price, Product, Promotion or People-Matters Most?
Price: Price is the ultimate trump card. Nothing else can overcome an ugly property or terrible staff, said Manfred.
Product: Curb appeal, quality, design features - all of these can make or break your property. If the product doesn't meet the needs or expectations, you've lost them, argued Graham.
Promotion: For Hale, you can have great price, product or people, but if nobody has heard of you, nobody can find you. Without customer awareness, you'll have no customers.
People: If people can close it, then it's all wasted, said McManus. If the people on site aren't managing, nobody is going to pick up the phone to handle the leads.
---