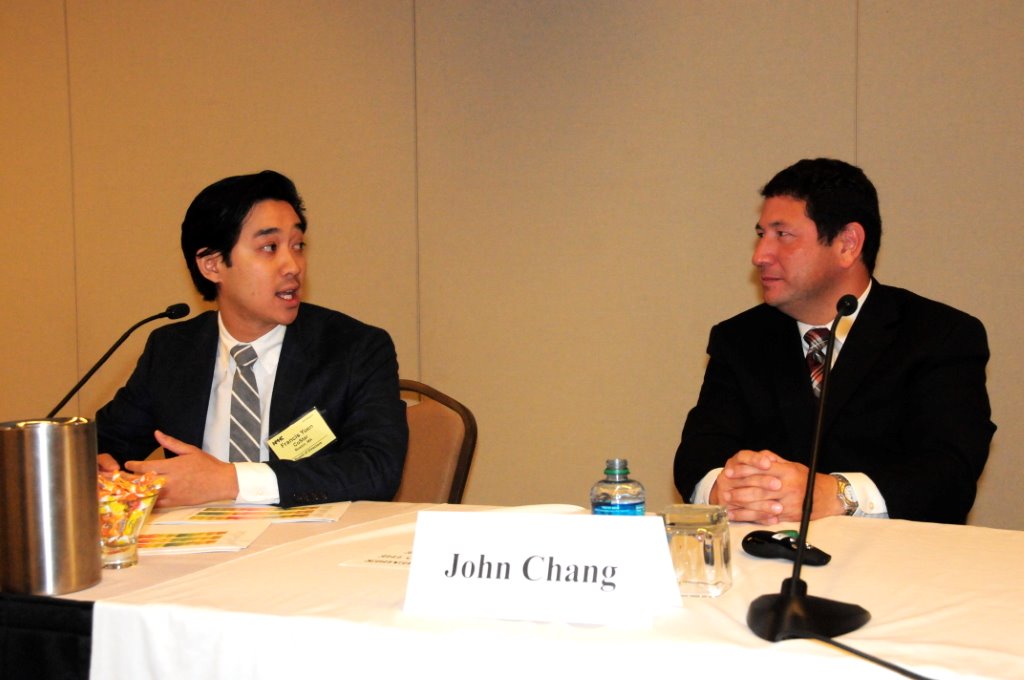 Experts forecast strong demand for rental apartments this year - nearly enough to absorb the hundreds of thousands of rental apartments now under construction. While most of these new apartments are targeted at high-earning luxury renters, most of the new renters will be young people, just starting their careers, sometimes burdened with large student loans.
"There is a mismatch between supply and demand. They may not have the ability to afford these high-end, Class-A rents," says Francis Yuen, real estate economist for CoStar, speaking at "The Markets Roundup: Fundamentals Across the Country," a session at the 2015 NMHC Research Forum, held April 1-2 in Washington, D.C.
Lots of new supply
Developers will complete 250,000 new rental apartments in 2015, and opened 190,000 new apartments in 2014, according to CoStar. "That's the largest amount of apartment completions since the 1980s," says Yuen.
So far, strong demand for apartments has absorbed much of this new supply. Net absorption has averaged 140,000 a year for the last three years and is anticipated to reach 160,000 in 2015.
Researchers expect millions of young people who have put off forming households to set off on their own soon and rent apartments. Marcus & Millichap puts the pent up demand at 3.6 million, even after a significant number of young people formed new households in 2014.
"Last year that number came down, then popped back up," says John Chang, first vice president of research for Marcus & Millichap.
More jobs are likely to make the difference. The labor force participation rate for 20-34 year olds was 71.9 percent in February.
Eventually, participation for young people is likely to return to a historically normal rate of 75 percent, a potential increase of two million employed people in the primary renting demographic, according to CoStar.
These young people are likely rent instead of buy a home. Many are burdened with student loans and less than stellar credit scores. Those same challenges will keep them away from most new, luxury apartment communities.
"A person with a 660 credit score with $60,000 in student debt... That doesn't sound like a Class-A renter to me," says Yuen.
Strong demand from Class-B renters and a tidal wave of new, Class-A apartment will help Class-B apartments outperform this year. "We expect the growth in Class-B rents to exceed the growth in Class-A rents in 2015," says Yuen.
Regional roundup
Strong job growth will keep rents high and vacancies low compared to the rest of the country in West Coast apartment markets like Los Angeles and the San Francisco Bay area, according to Marcus & Millichap. Apartments in these markets will also benefit because the high cost of for-sale housing keeps renters in the rental apartment market.
Southwestern markets like Houston and Dallas face more challenges from oversupply. That's particularly true in markets damaged by falling oil prices. Southwestern markets also lose more of the demand for apartments to competition from relatively affordable for-sale housing, according to Marcus & Millichap.
Competition from new construction will keep rent growth under 2 percent in most Midwestern markets in 2015, according to CoStar. Developers are building thousands of new apartments in the central business districts of Cleveland and Chicago.
New supply will also raise vacancy rates in many towns in the Southeast, according to CoStar. However a few markets like Jacksonville and Palm Beach County in Florida should continue to strengthen.
Cities in the Northeast are on track to roughly balance strong job growth with a lot of new construction. In markets like New York and Baltimore, both demand and supply are projected to rise 3 percent according to CoStar.
---