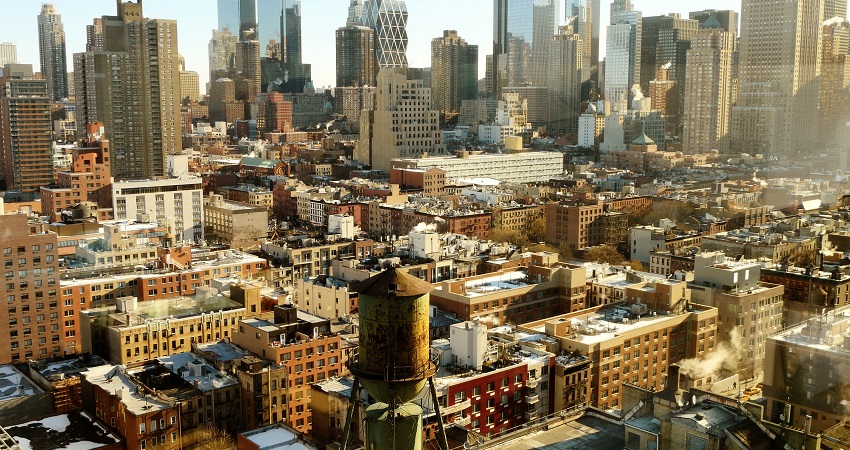 Governor Cuomo of New York recently signed into law a sweeping bill intended to provide a range of protections for renters in the state. The scope of the legislation was as comprehensive as we've ever seen in the country and, while presumably well intended, it sets a dangerous and totally ill-conceived path for advocates trying to solve affordability challenges in their communities. There is no doubt New York, as well as many cities across the country, are facing a housing affordability crisis that has real, meaningful impacts on communities and families. But the law put into effect by Governor Cuomo and his allies does nothing to mitigate the realities of that crisis. In fact, it will only worsen them.

What happened in New York—and earlier this year in Oregon—are most assuredly not going to be one-offs in our business. Since 2017, 14 states have made attempts to expand rent control via a ballot initiative or through the legislature, representing more than half of all existing rental apartment stock. States like Washington, California, Colorado and Illinois are looking at these developments as models for them to employ in their respective markets. Even states like Nevada and Florida saw attempts to expand rent control in 2019. There is a menacing herd mentality building among the tenants' rights organizations and other advocates. They see this moment not only as their time to save millions of renters but also to punish landlords.
And make no mistake that it is punitive action that reflects an unfair bias against the rental industry.
Imagine, if you will, that instead of mandating what rental property owners can charge their residents and can hope to return from investments made on their properties, this bill had set mandatory limits on the price homeowners could sell their properties for—say, no more than a 10 percent profit on resale? There would have been torches and pitchforks in the streets protesting this abrogation of their rights as homeowners.
What happened to New York's rental property owners is no different. They have been told what they can charge with no understanding of ownership costs and no recourse for shifting economic conditions. Multifamily property owners have ongoing operating costs, including things like mortgages, property insurance, property taxes and service agreements and more. Those costs rarely, if ever, go down—even during economic downturns.
Rents, on the other hand, fluctuate through economic cycles and will go down during downturns. We saw this during the Great Recession. These are market forces outside of the control of multifamily property owners. So, imagine once again that we've just come out of another downturn where rents declined 10 percent across the board and that New York-style rules were in place. How does a multifamily property owner recoup his or her costs in such an environment and still have enough capital left over to perform necessary maintenance and pay for improvements to the property? The answer under rent control provisions is never. That is just one reason why economists of all stripes agree that rent control is both destructive and counterproductive. The irony is rent control policies take stock out of play and stifle new development, ultimately hurting the very lower-income constituents they profess to help.

These are the facts: rent control favors wealthier residents; produces exactly zero new affordable rental housing; raises overall rents in the community; and disproportionately hurts poorer renters by reducing the overall affordable rental stock.
While these are well known to researchers and economists, these facts don't seem to matter to the advocates and to too many policymakers. People are suffering and something must be done, but there are far better paths for states and localities to follow that can actually produce results. Strategies like building more rental housing across a wide range of price points, breaking down regulatory barriers that drive up costs (and, ultimately, rents), and creating public/private partnerships to share risks and rewards are all time-tested approaches to solving affordability challenges.
And there are some places that are putting these kinds of strategies to work. For example, the city of Minneapolis and the entire state of Oregon have effectively banned single-family zoning. Challenging and changing these restrictive legacy zoning rules is a critically important step to addressing affordability challenges.
Moreover, cities like Denver are creating new, streamlined city voucher programs that combine city funds with private employer and foundation funds to bridge the gap between what working households can afford to pay and market rents. More important, these types of programs target those households who technically make too much to qualify for federal subsidies but not enough to pay market rents.
We don't really have a choice today as to what we do about this very disconcerting movement. Standing on the sidelines and hoping the wave will pass us by will fail. Instead, each of us has to commit to his and her part in helping to change the conversation.
NMHC has produced several industry tools, the most recent of which are our Housing Affordability Toolkit and the new Growing Homes Together website. Soon, we will promulgate a template for how to organize a conversation-changing strategy in your communities. Please take the time to review these resources.
As our members, your help is vitally important to help us distribute the key research relating to your markets, build support outside of our industry, cultivate policymakers through whatever means at your disposal and more. This isn't just about protecting ourselves from punitive and destructive policies. It is also our responsibility to speak up and say that we care just as much about solving the affordability crisis and that it must be done with the goal of tangible results, not false panaceas.
---