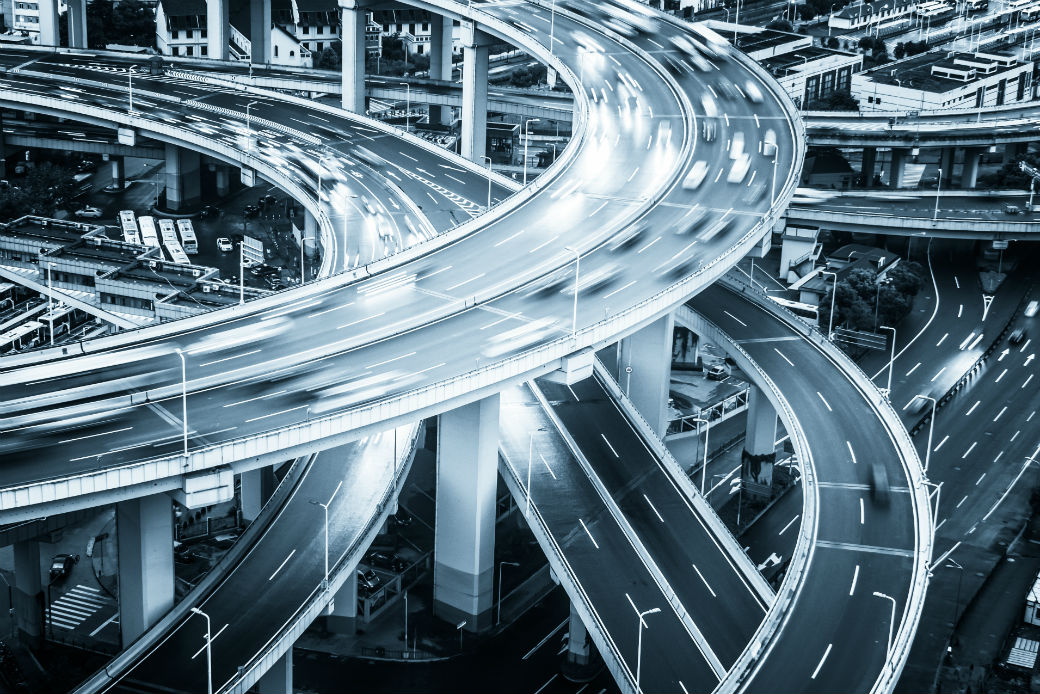 The House on July 15 passed legislation to fund highway spending through December 18. The bill includes several tax compliance offsets that modify tax return filing dates for multifamily partnerships and estate tax reporting requirements. The Senate is also slated to begin consideration of highway funding next Tuesday. However, it's unclear if that chamber will seek to modify tax provisions in the House bill in favor of a longer-term extension of highway funding.

House Highway Bill
Multifamily Partnerships
The tax compliance provisions in the House highway bill would require partnerships to file tax returns by March 15 (or two and a half months after the close of its tax year). And C corporations would be required to file tax returns by April 15 (or three and a half months after the close of its tax year). Under current law, partnerships are required to file tax returns by April 15 while C corporations must file by March 15.

The House bill also, notably, sets aside a proposal to streamline partnership audits that would inhibit real estate investment. The Ways and Means Committee is currently reviewing stakeholder input. This includes an NMHC/NAA comment letter about provisions that would make any partner jointly and severally liable for a partnership's entire tax liability.

Estate Tax Reporting

Another revenue offset in the House highway bill would mandate that estates report the value of property transferred to decedents and the IRS. This would prevent decedents from inflating their basis in inherited property and, thereby, reducing their tax liabilities when they sell acquired assets.

Tax Extenders

The House highway bill also leaves unsettled the fate of several dozen expired tax provisions providing incentives for investment, construction of low-income housing and energy-efficiency. Congress extended these so-called tax extenders last December through 2014. So they must be addressed again this year. Because of disagreements between the House and Senate on timing, the related political wrangling could drag into the fall.

The House hopes to use the next several months to draft a multi-year highway bill that would reform the nation's international tax laws and carry tax extenders. If that effort does not prove fruitful, Ways and Means Committee Chairman Paul Ryan (R-WI) has indicated he could move a standalone extenders package as soon as September, which could also make permanent several expired provisions.

The following tax extenders would impact the multifamily industry most:
Bonus Depreciation: Bonus depreciation has enabled taxpayers to expense 50 percent of the cost of a qualifying investment (i.e. property with class lives or 20 years or less) in the year it was purchased. As this provision expired at the end of 2014, the entire cost of business property must now be depreciated over a number of years.
Small Business Expensing: Under current law, small businesses can expense, as opposed to depreciate over a period of years, up to $25,000 in new investments. This amount is reduced as aggregate investments exceed $200,000. For property placed into service between 2010 and 2014, small businesses could expense up to $500,000 in qualifying investment subject to a phase out beginning at $2 million in investment.
Flat 9 percent Low-Income Housing Tax Credit (LIHTC): Due to low interest rates, the current 9 percent LIHTC is actually set at a 7.52 percent rate, reducing its value by over 16 percent. Accordingly, last year's tax extenders package extended the minimum 9 percent rate for newly constructed non-Federally subsidized buildings for which an LIHTC allocation was made prior to January 1, 2015. Unfortunately, the provision did not include a minimum 4 percent rate for LIHTC acquisitions advocated for by NMHC/NAA which, like the flat 9 percent rate, would make the credit more valuable because low interest rates are diminishing its value.
Deduction for Energy Efficient Commercial Buildings: Through 2014, the tax code provided for a $1.80 per square foot tax deduction for properties that exceed the efficiency standards set out in the American Society of Heating, Refrigerating and Air-Conditioning Engineers (ASHRAE) Standard 90.1 by 50 percent. NMHC/NAA had advocated for the extension and also for expanding it to allow for retrofits of multifamily properties, but the expansion has not yet been enacted due to budget concerns.
New Energy Efficient Home Credit: Through 2014, some low-rise multifamily properties (three stories or less) may qualify for a $2,000 per unit tax credit for new residences that achieve a 50 percent energy savings for heating and cooling over the 2006 International Energy Conservation Code (IECC) and supplements.
New Markets Tax Credit (NMTC): The NMTC provides a tax incentive for qualified equity investments in economically distressed areas and can be used for mixed-use projects. The law permitted $3.5 billion in new investments for 2014.
---