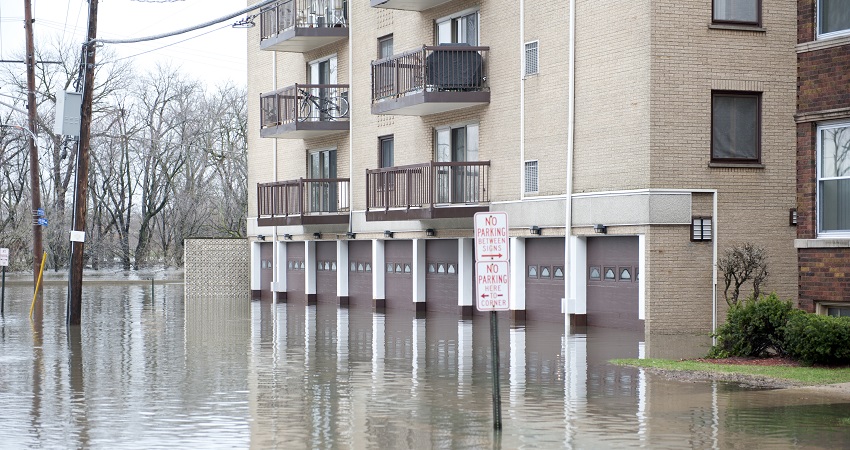 On April 28, the full House passed NMHC and NAA supported legislation that will increase property owner's access to alternative options of flood insurance coverage outside of the government sponsored National Flood Insurance Program (NFIP). Currently, federal laws require apartment properties with federally regulated and insured mortgages in high-risk flood areas to purchase flood insurance. However, the private insurance market offers few policy options, and those that do are, in most cases, cost prohibitive. This legislation will help foster increased private market competition, making coverage more affordable for multifamily firms nationwide.
The "Flood Insurance Market Parity and Modernization Act," introduced by Representatives Dennis Ross (R-FL) and Patrick Murphy (D-FL), passed the House by an overwhelming vote of 419-0. Specifically, the legislation clarifies that flood coverage offered by private carriers meets existing federal purchase requirements for properties financed or insured by the federal government. Current ambiguity over whether private policies were sufficient has led to many insurance carriers not entering the market.
NMHC/NAA has long supported commonsense reforms of the NFIP, like this bill, in an effort to reduce the post-disaster burden placed on taxpayers while ensuring that affordable flood insurance remains available at all times, in all market conditions for every at-risk rental property. These include more than just high rise multifamily properties in urban centers along the East and West coasts of our country, extending across every state to include low-rise structures and even single family rental homes.
We are now turning our attention to passage of companion legislation in the Senate. The strong bipartisan vote in the House sends a strong message to Senate leaders that this bill deserves to be considered and passed as soon as possible. In addition, we are working to ensure the reauthorization of the NFIP before it expires in September 2017 as the program helps apartment owners not only protect their property investment, but also helps manage the increasing costs of providing housing.
---