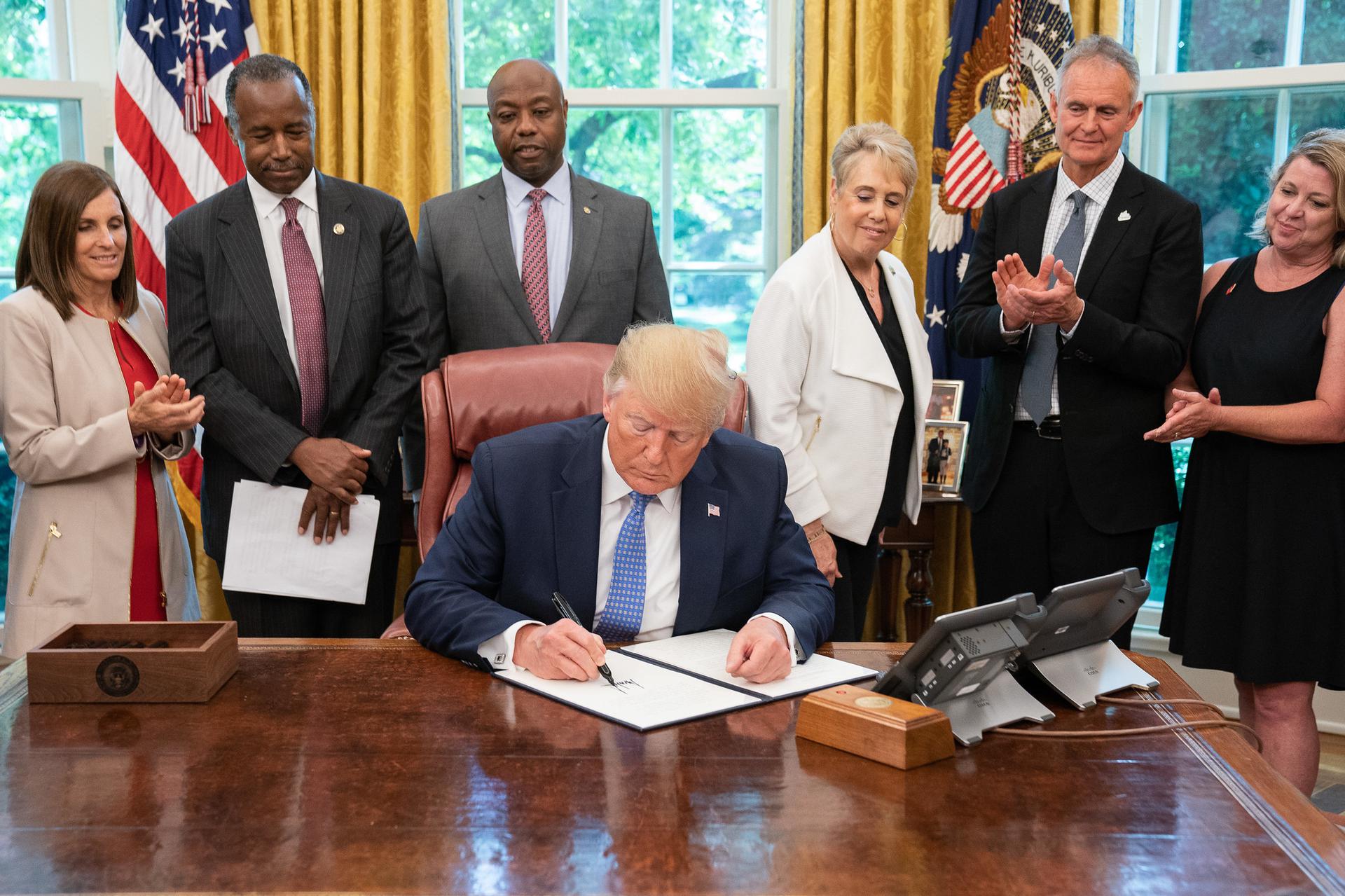 Housing affordability continues to take center-stage in the national news. In fact, President Trump recently signed an Executive Order to create a White House Council on eliminating regulatory barriers to affordable housing. NMHC Executive Committee Member and Up For Growth Coalition Board Chairman, Clyde Holland, represented the multifamily housing sector at the signing of the Executive Order.
The Presidential Executive Order comes at a time when conversations about housing affordability are taking place at the federal, state and local levels. In addition to the newly signed Executive Order, HUD has shifted much of its focus to this issue – just last month HUD hosted, and NMHC sponsored, the Innovative Housing Showcase on the National Mall that brought policymakers and individuals from the private sector to discuss and showcase innovative ways to build more affordable housing. Additionally, many Democratic presidential candidates are focusing their attention on the housing affordability problem. In fact, three out of four of the top polling Democratic candidates have released housing-related proposals.
A growing number of working families are struggling to find housing they can afford. Federal, state and local governments must reduce barriers to developing more rental housing and leverage the strength of the private sector to both produce new housing and preserve existing apartments. Unfortunately, too many municipalities throughout the nation are reacting to the crisis by adopting new regulations and considering counterproductive mandates such as rent control and inclusionary zoning, which only exacerbate the problem and hurt households at the lowest end of the income spectrum.
Unnecessary and burdensome regulations also prevent the development of new housing. Recent cost of regulation research, referenced by the President during the Executive Order signing and commissioned by NMHC and NAHB, found that on average, regulations comprised 32 percent of total development costs.
NMHC applauds the White House for prioritizing housing affordability and considering solutions that address our nation's lack of supply. Although there is not one single solution, NMHC believes there are several ways to address this issue and looks forward to working with policy makers at all levels of government to address this growing problem.
We encourage those advocating for housing affordability to explore our various resources that are intended to educate and offer solutions:
---