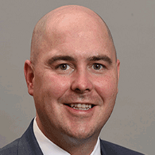 NMHC is proud to announce that Chairman Ajit Pai of the Federal Communications Commission (FCC) recently appointed Kevin Donnelly, NMHC's Vice President of Government Affairs, to a Broadband Deployment Advisory Committee (BDAC) working group. The Committee has tasked this group with exploring increasing broadband investment in low-income communities.
NMHC applauds Donnelly for his work thus far regarding telecommunications issues. We thank Chairman Pai and the FCC for involving us in this important working group and look forward to identifying solutions.
Read the FCC's Public Notice regarding the creation of this working group.
---