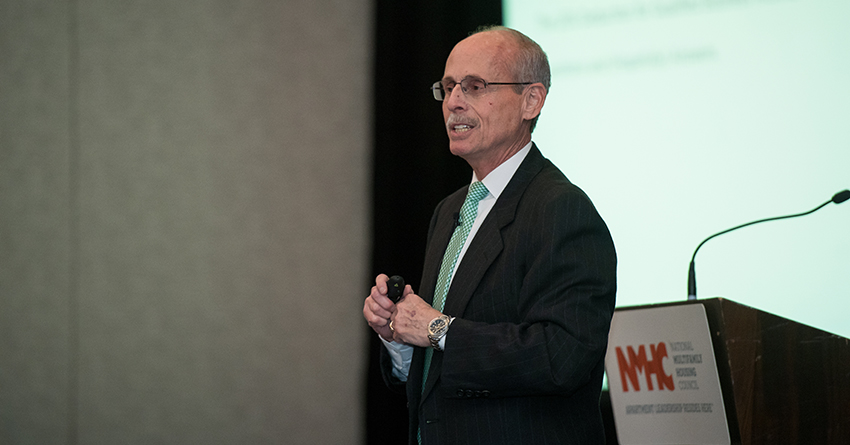 As the elements of the 2017 tax reform package come into sharper focus, there are many implications for the multifamily industry. As part of the 2019 NMHC Annual Meeting, Steve Freidman, director of CohnReznick, briefed NMHC members on important developments related to interest expense deductions, qualified business income deductions and Opportunity Zones. (Access his presentation.)
There is a high degree of interest in the Opportunity Zone program, which offers investors significant tax benefits when they invest in select underserved areas. The program identifies more than 8,700 qualifying zones across the country.
Friedman reviewed many of the rules and regulations associated with participating in the program, as well as provided insider knowledge on the various nuances of the program. He also identified a number of unanswered questions related to the program.
He also highlighted several points of clarification related to Opportunity Zones. Among them were details regarding how investors can best take advantage of this program. Freidman went into great detail on rules related to the Qualified Opportunity Fund (QOF), related party acquisitions and how investors could access their Opportunity Zone capital.
Freidman also detailed ongoing legislative and regulatory action related to Opportunity Zones—an area in which NMHC has been extremely active.
"The IRS issued the first round of guidance in October [2018] and it was comprehensive and tax-payer friendly," Freidman explained. Additional guidance is expected in the next few weeks. For more information on Opportunity Zones, please visit our Opportunity Zones page.
---