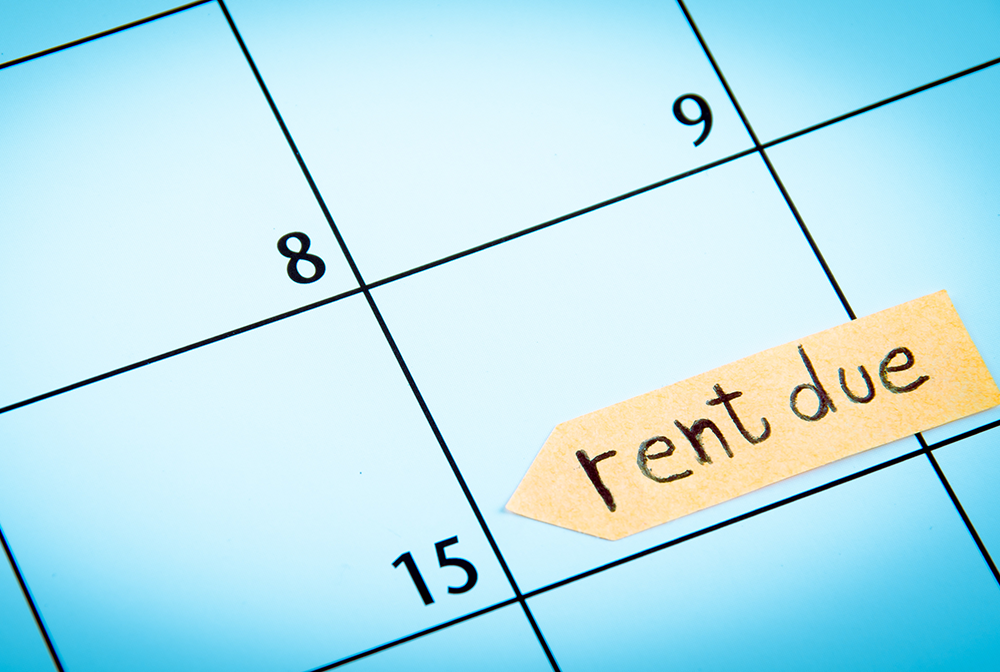 Knowing who's still able to make rent—and who's not—is a critical first step in defining the new state of the multifamily market.
By Caitlin Walter, Ph.D.
Caitlin Walter, Ph.D., is the vice president of research at the National Multifamily Housing Council (NMHC). She can be reached at cwalter@nmhc.org.
---
On April 1, rent payments were due for millions of apartment residents. Industry professionals across the multifamily sector are anxiously waiting to see how properties and loans will perform this month and in the future. As Willy Walker of Walker & Dunlop said in a recent article, "[It's] driving everyone crazy."
Because most apartment operators have a few days grace period where rents can be collected without penalty, clarity on performance data will be gradual for each month impacted by COVID-19.
To provide more data and transparency around rent payments, NMHC has been working with six of the leading property management data companies to develop a new industry-level rent payment metric. The new NMHC Rent Payment Tracker, powered by Entrata, MRI Software, RealPage, ResMan, and Yardi, will provide a regular accounting of rent payments.
The first data will be released Wednesday, April 8 and will continue weekly throughout the balance of the crisis. In addition, we will be providing some historical rent payment performance as a comparison baseline. We thank our data provider partners for their leadership and unprecedented collaboration in providing this critical information to the industry.
This information is important because it will provide a regular look at how affected the nation's 40 million apartment residents are by the economic crisis following the spread of COVID-19. It's also an indicator of the industry's financial performance, which has far reaching financial and economic repercussions.
History Offers No Playbook
While we're all waiting for that first glimpse of rental payment data in the shadow of COVID-19, it's worth taking a look back to see what history may provide as an example as we head into the unknown future.
It has been 102 years since the United States faced a public health crisis of this magnitude. Unfortunately, there is very little data about what happened back then for us to consult. Other economic downturns provide us with little assistance.
The closest comparable black swan event may well be the 2001 terrorist attacks, when the United States was essentially shut down for a few weeks following the attacks. In that case, just as now, the economy was the second priority. But even that period has many differences. For one, it appears that we are just now at the beginning of this crisis. The damage in terms of loss of life then was confined to three locations; nowhere in the world is safe from this virus today, and the death toll has already dwarfed that from the 2001 terrorist attacks.
So, while we are heading blindly into what is clearly unchartered territory, I do believe that there is one reliable truth to this situation and that is that the sooner we hit bottom, the faster we can start to bounce back.
Key Metrics to Watch
Rent payment performance is going to be the first real indicator of the impact of COVID-19 on our resident base. However, even in the best of times, not all people pay their rent on time like they should, and different companies have different financial capacities to weather the storm. For this reason, it's important to be looking at a number of other critical areas of the market to get a better picture of how the industry is faring.
We recently hosted a recent webinar on the state of the multifamily market that provided a more exhaustive at the macroeconomic picture, changing capital markets and portfolio management strategies. However, here's my short list of the things I'm keeping close tabs on. All of these items are interconnected, and if one part is out of sync, it could have a ripple effect on the rest of the industry.
Apartment demand. There are a lot of factors clouding the demand picture today. Shelter-in-place orders, travel bans with criminal consequences, eviction moratoriums, rising jobless claims are just a few factors that come to mind that are surely dampening normal household formations and therefore, apartment demand. With this in mind, I'm paying attention to how companies are managing vacancies—from finding ways to work out flex payment programs to keep residents experiencing financial hardship in their homes to pivoting marketing and touring strategies to keep potential prospects engaged and in the sales funnel.
Multifamily mortgages. Apartment operators still have expenses even when rents are not paid. For example, they need to pay their employees; they need to pay for maintenance and cleaning, which we expect may be running higher than normal given today's shelter-in-place orders; and they need to pay their utilities to keep their communities operating for their residents; and they need to be able to pay their taxes, which are critical for states and local jurisdictions. When revenues decline and expenses increase, it becomes ever more difficult to cover their mortgage debt obligations. While multifamily default rates, even in the worst of times, have historically been low, even small upticks in default rates can have a destabilizing effect on the market.


Transaction activity. With a lot of unknowns around rent payment performance, the multifamily transactions market has stalled as investors look to reprice market risk. When assets don't trade steadily, the uncertainty can be a threat to valuations. There are no comps for comparison, revenues become more unpredictable, due diligence becomes more difficult and risk becomes more challenging to price. And when valuations fall, investors flee to other asset classes, creating additional downward pressure on valuations. So, I'm paying attention to who is still able to close deals and what, if any, terms were renegotiated in the process.
Construction activity. Researchers for NMHC and NAA estimated a few years ago that we need to build an average of 328,000 new apartments every year through 2030 in order to keep up with demand we had just recently – a decade into the cycle – reached that delivery level. However, coronavirus-related construction delays and moratoriums are having a dampening effect on multifamily construction, even though multifamily construction is largely exempt from these moratoriums. Results from a recent NMHC survey on construction activity showed that more than half of survey respondents (55 percent) were experiencing construction delays related to permitting, starts and on-site construction.
Student housing performance. Student housing may be a specific niche in the multifamily industry, but it's on the front lines in this disruption. Universities and colleges have shut down early for the year to curb the spread of the virus, leaving some students stuck in their off-campus housing, the pre-leasing season completely upended because the majority of students have left campus and construction days that could be punishing for years to come, as projects are unable to accommodate incoming students in the fall.
While I'm watching all these indicators closely, it's clear that apartment firms and industry suppliers are pivoting quickly in this time of great uncertainty. They are keeping calm and carrying on in a most responsible manner as they focus on what needs to be the number one priority—contending with the reality of a global health crisis on site. They are working with residents in unprecedented ways to help them weather what we all hope is a temporary economic crisis and keep them in their homes. They are putting new systems, technologies and processes in place to deal with the constraints of social distancing both at an enterprise and asset level.
We will have an initial gauge of the industry's resiliency next week when we get a first glimpse at rent payment performance. However, the industry needs to be prepared for several months of unknowns. This is an evolving situation. It is encouraging that most lawmakers appear to recognize the various needs of all sectors of the economy, but this will be a long journey as different measures work through the legislative process.
Industry professionals, policymakers, and researchers have scarce precedent to inform their decisions in this crisis, which means that we will need to depend more than ever on the experiences of our membership, through surveys and anecdotal experiences, to decipher what's happening in the market and why. NMHC remains committed to providing the industry with quality, reliable data and will continue to do so through the balance of this crisis.
---