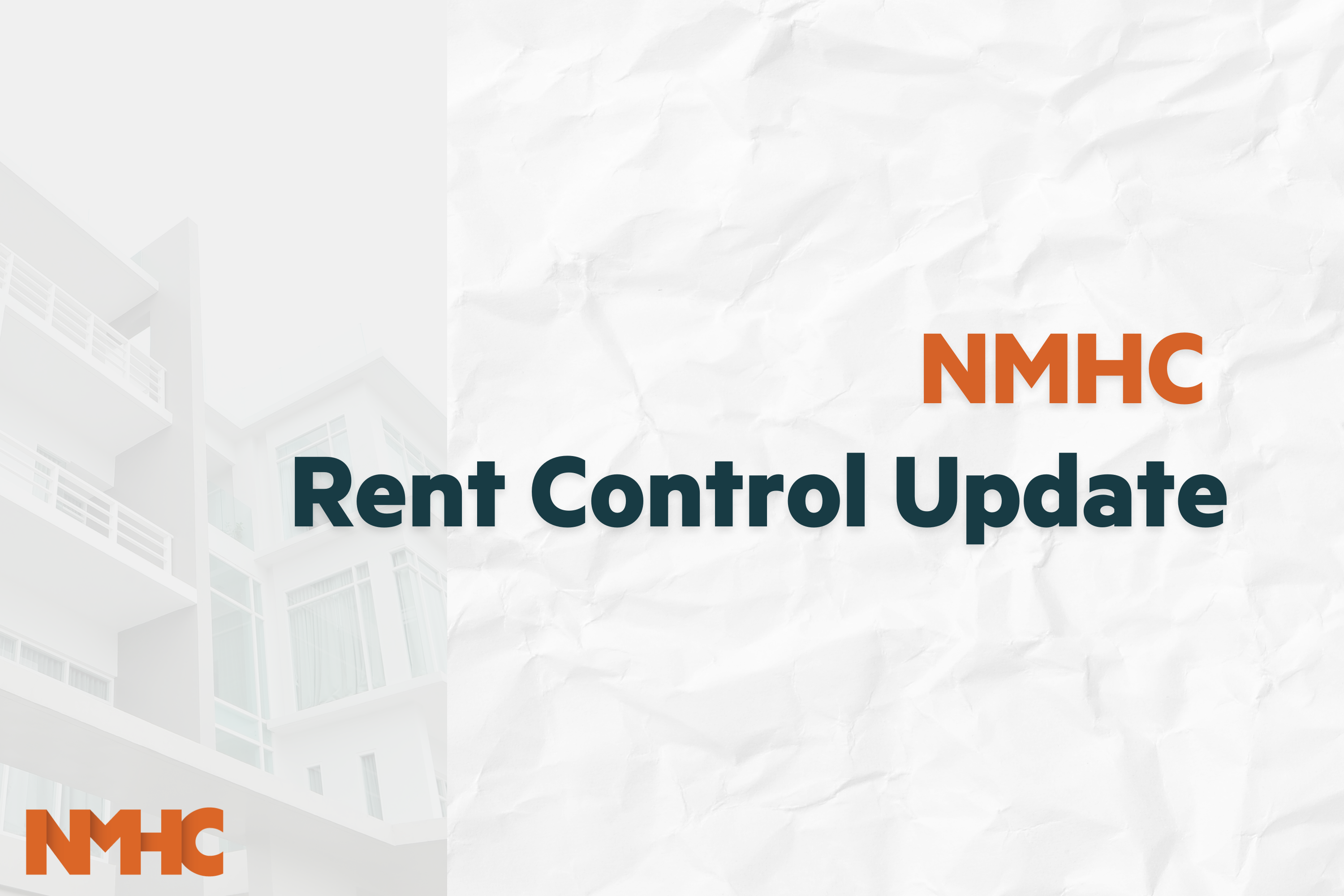 Since the last update at the end of July, there have been numerous rent control developments in several states. Some fights have gone our way. Others are still playing out. Here's the latest:
Rent control will further derail efforts to address housing supply challenges. As Ric Campo, chief executive of Camden Property Trust, noted in the Wall Street Journal article, "Camden will not build in a rent-control market."
Of course, rent control is not the only barrier to addressing our nation's supply challenges. A study released earlier in the summer by NMHC and the National Association of Home Builders found that regulations at all levels of government account for an average of 40% of multifamily development costs. The Florida Apartment Association noted that developers are waiting as long as two years to receive building permits. These costs and delays were highlighted in an Orlando Sentinel article last week (password required).
NMHC is continuing to work with on-the-ground stakeholders to push back on efforts to implement rent control and to arm its supporters with the materials they need to echo NMHC's arguments. For those in states with active battles, please contact NMHC so they can assist with your efforts.
NMHC will share updates as they occur. To stay updated, subscribe to NMHC's biweekly Growing Homes Together email for the latest news here.
---