While there wasn't a lot of movement on this year's Managers list, RPM Living and Avenue5 Residential broke into the top 10 and RangeWater Real Estate jumped 16 spots in rank. In addition, GID and Independence Realty Trust made their way onto the list for the first time this year.
NMHC 50 Managers Summary
The number of units managed by the Top 50 managers continues to increase, although it represents less than one-fifth of the overall apartment stock.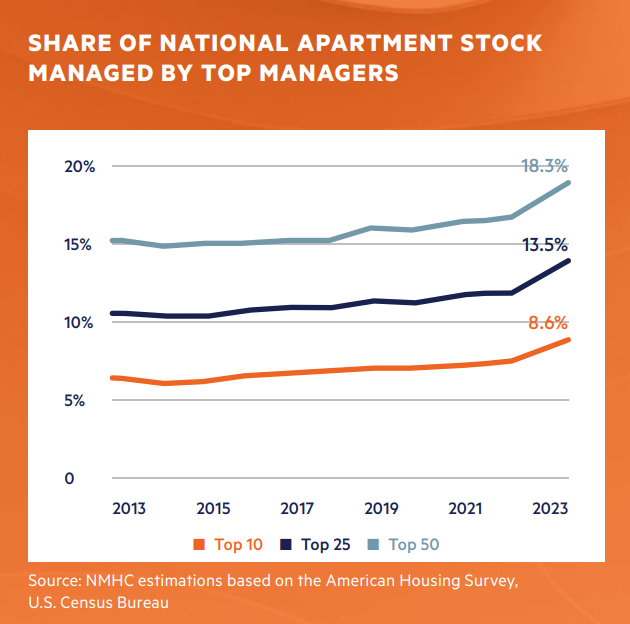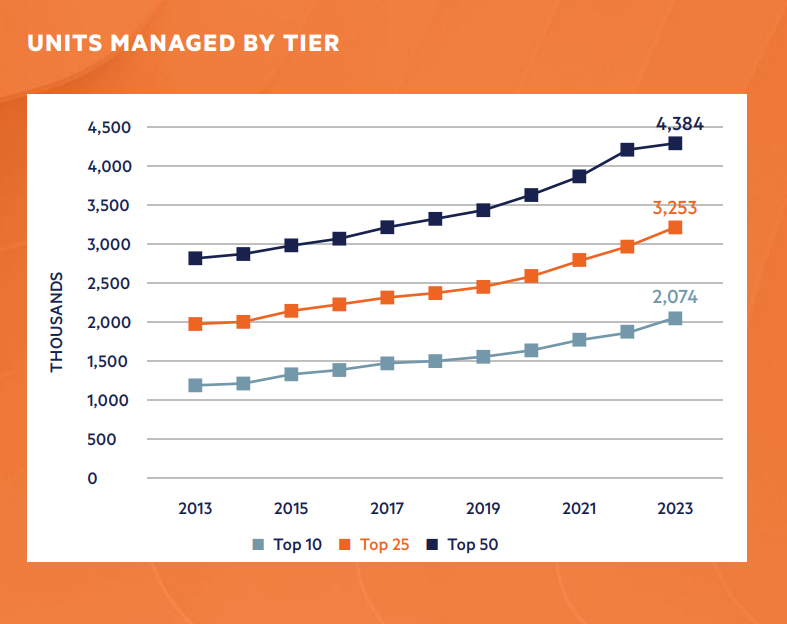 Renter Preferences: Property Management Has A Major Influence
As testament to the multifamily industry's increasing sophistication, renters are becoming more aware of their management companies' name, brand and reputation. In fact, nearly half (45 percent) of renter respondents to a recent NMHC/Grace Hill survey indicated that their management company's reputation is "very important" in their future leasing decisions; almost another quarter (24 percent) said it was "absolutely essential."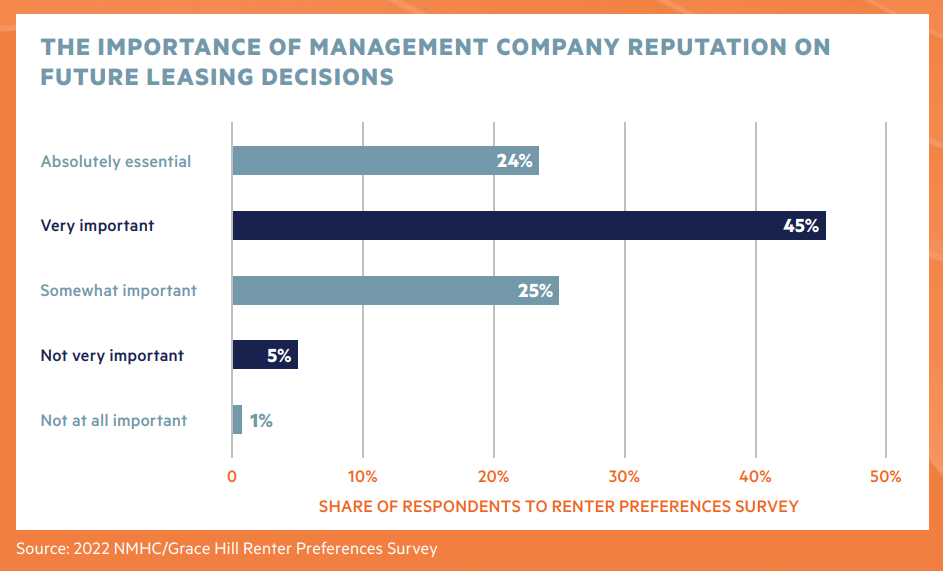 Portfolio Size Measures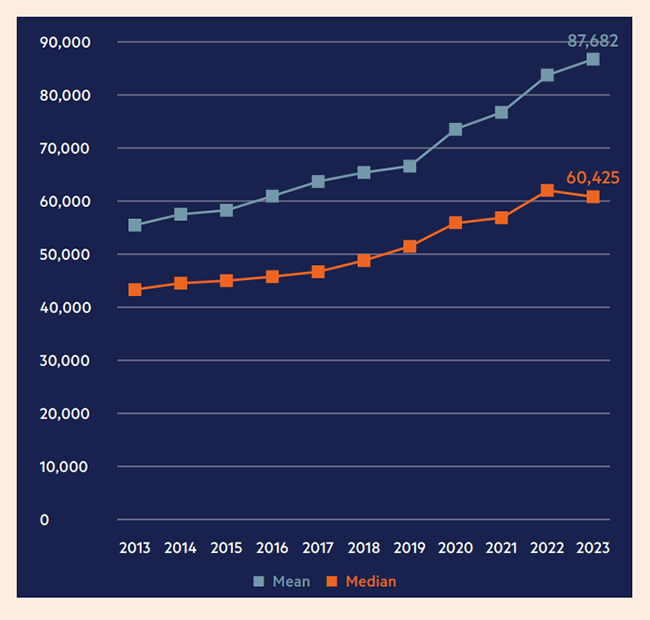 No. 1 Vs. No. 50 Over Time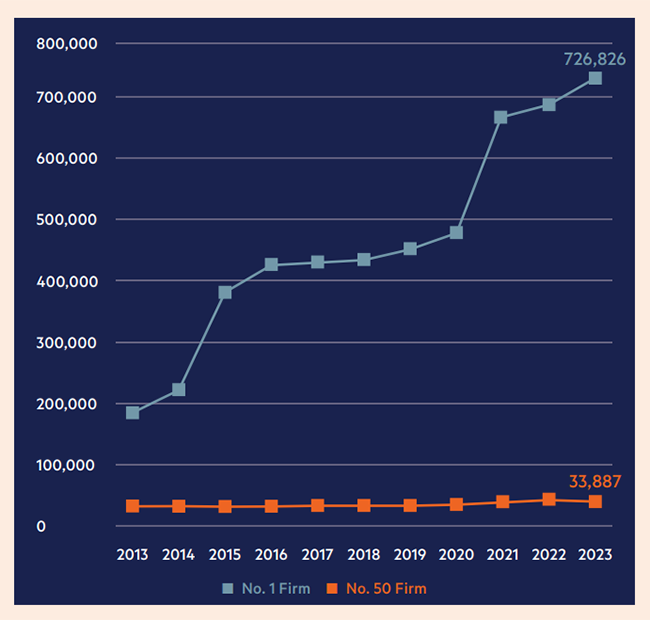 Movers and Shakers
---
New to the List*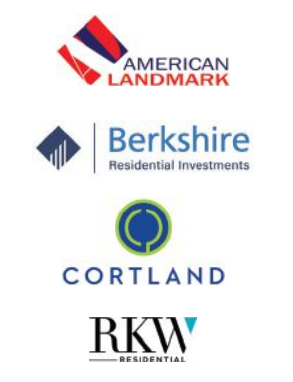 *Companies sometimes appear as new to this year's list despite having appeared in past rankings because they did not participate in the prior year's survey or did not make the list.