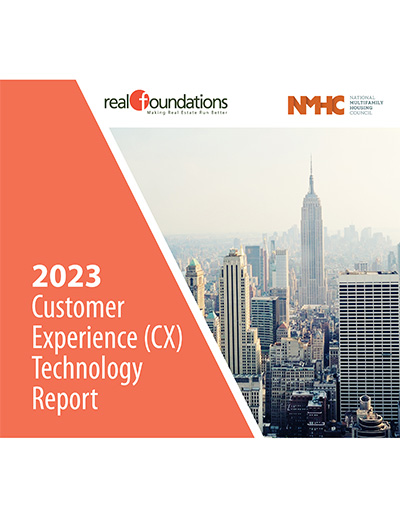 The multifamily digital landscape has been radically transformed by the 'Great App Explosion,' presenting both unprecedented opportunities and challenges.
For multifamily operators, navigating this explosion is essential to maintaining a competitive advantage and delivering superior resident experiences.
To evaluate the influence and effectiveness of the proliferating use of applications shaping customer touchpoints within multifamily, NMHC and RealFoundations partnered to launch the 2023 Customer Experience (CX) Technology Survey.
Questions within the survey focused on technologies which support the customer journey, such as:
How many applications are operators managing throughout the customer journey?
Which customer touchpoints do companies view as being the most impactful customer service opportunities?
What customer touchpoints are currently automated? What are the obstacles to automating additional touchpoints; time, money, resources, expertise, human-first culture, etc.?
When a new application is added to the stack, are goals or desired outcomes defined? What are the most pressing goals?
How are companies measuring the impact of applications on the customer experience? On internal operations?
The multifamily industry is at a critical point for technology adoption and customer experience enhancement. The underlying goal of the survey was to delve deeper into the applications used to improve the customer journey, along with the management and performance measurement of the technology, and ultimately empower owners and operators to enhance their technology capabilities, irrespective of their scale or resources.
---
This document is a resource for NMHC members. NMHC Members – please log in to download this report.
If you would like to learn more about NMHC membership please visit our Membership page or contact our membership team at membership@nmhc.org
Presentation Slides
Get a quick snapshot of the survey report results, download the slide set presented at the 2023 NMHC OPTECH Conference and Expo. (Available to All)
Extended Preview
Get a sneak peek of the survey report results, download the extended slide set. (Available to All)
Full Report
The 2023 CX Technology Report offers a diverse, technology-agnostic, panoramic view of the multifamily customer experience technology landscape.
(NMHC Members Only)
Contact Us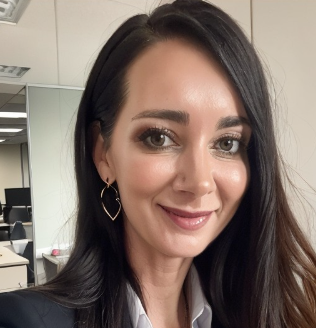 For general questions or speaking inquires about this report contact:
Sarah Yaussi
Vice President, Business Strategy, NMHC
syaussi@nmhc.org
---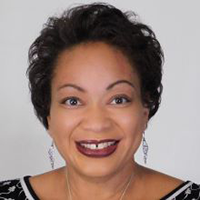 For questions about the survey data and methodology please contact:

Hope Dunleavy
Enterprise Managing Consultant, RealFoundations
hope.dunleavy@realfoundations.net