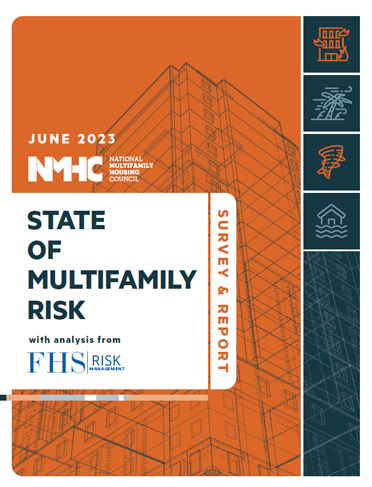 Skyrocketing insurance costs and a growing risk landscape are multifamily's new reality. Inform your strategy with actual data and analysis. NMHC's 2023 State of Multifamily Risk Survey and Report with analysis by FHS covers:
Firm Risk Management Practices
Insurance Coverage
Claims
Total Cost of Risk
Catastrophe Coverage
Construction Coverage
Renter Insurance Requirements
Alternative Risk Financing
Market Analysis & Strategies
Cost:
*NMHC Participating Firms: Free
Other NMHC Member Firms: $1,000
Non-Member Firms: $1,900
*If you are a survey participant and have not recieved the survey report, please contact Caitlin Sugrue Walter, cwalter@nmhc.org.
If you are a federal, state or local policymaker and are interested in learning more about accessing the report, please reach out to Kevin Donnelly, kdonnelly@nmhc.org.
---
What's in the Report
Respondent Information
160 individual firm responses
Over 1.5 million owned units represented
1.5 million managed units represented
Asset classes represented: Market-Rate Class A, Market-Rate Class B, Market-Rate Class C, Subsidized/Affordable, Purpose-Built Student Housing, Age-Restricted (Seniors)
Selected Findings:
45.6% of respondents use one insurance broker/consultant; 30.0% use two; 21.9% use three or more.
35.7% of respondents use an outside vendor to handle third-party insurance compliance.
55.4% of respondents have a formal Crisis Management Plan.
60.6% of respondents have been forced to increase their deductible in the past three calendar years to maintain affordability.
50.3% of respondents have a Named Storm deductible that affects flood coverage.
For 24.6%, the Texas/Southern State freeze was responsible for the largest loss in the last three years. For 23.8% of respondents, it was a fire.
---
Related Webinar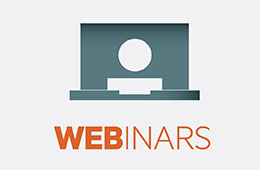 Webinar: 2023 State of Multifamily Risk Results—Documenting Insurance Market Volatility