National - December 2022
Note: The data is 90 days in arrears to comply with federal antitrust guidelines other than pre-lease data which is as of the last day of the previous month. Outlier properties have been filtered from the pre-lease data set to provide a more accurate representation of industry benchmarks.

58.3%
Pre Lease
(As of March 31, 2023)
Includes all approved leases (signed and executed, new leases, and renewals) for the upcoming year (including leases with lease start dates on or before Oct 15), this percentage is reporting data trailing by a month. This number resets annually as of October 15 to then report on the next pre-leasing season.
64.5%
NOI as Percent of Revenue

Net Operating Income (NOI) expressed as a percent of Total Revenue. This includes revenue and expenses from property operations. Revenue includes rental income, rental losses and other income. Expenses include all property operating expenses generally covered by the following categories: payroll, administrative, marketing, operating and maintenance, utilities, taxes, and insurance.
$1.64
In Place Rent
PSF

Average effective rent per occupied square foot for all in-place leases, including new leases, transfers, renewal transfers, month-to-month leases, and extensions.
5.9%
YOY Change
in Revenue
The year-over-year change in average effective rent per available square foot (less excluded units) on in-place leases, weighted by square feet. Each period is calculated as Sum (Lease Rent) / Sum (Available Square Feet)
7.7%
YOY Change
in Executed Rent
The average quarterly effective rent per square foot executed on new leases compared to the same quarter in the previous year, weighted by square feet. Quarters are based on a rolling three-month reporting period, not the calendar or fiscal year.
Powered by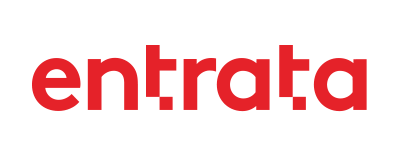 Regional Data - December 2022
This data is available to NMHC members only. Please log in to see regional data.
---
About the Student Housing Industry Benchmarks Data
Student Housing Industry Benchmarks are based on executed transactions. Asking rents for vacant units are not included. Only properties with greater than 10 units are included. Quality assurance is performed on all inputs, and properties with incomplete/missing data are excluded.
NOI % of Revenue: Net Operating Income (NOI) expressed as a percent of Total Revenue. This includes revenue and expenses from property operations. Revenue includes rental income, rental losses and other income. Expenses include all property operating expenses generally covered by the following categories: payroll, administrative, marketing, operating and maintenance, utilities, taxes, and insurance.


In Place Rent Per Square Foot: Average effective rent per occupied square foot for all in-place leases, including new leases, transfers, renewal transfers, month-to-month leases, and extensions.


YOY Change in Revenue (per available square foot): The year-over-year change in average effective rent per available square foot (less excluded units) on in-place leases, weighted by square feet. Each period is calculated as Sum (Lease Rent) / Sum (Available Square Feet).


YOY Change in Executed Rent: The average quarterly effective rent per square foot executed on new leases compared to the same quarter in the previous year, weighted by square feet. Quarters are based on a rolling three-month reporting period, not the calendar or fiscal year.


Regional Areas:

Midwest - Iowa, Illinois, Indiana, Kansas, Kentucky (Cincinnati, OH-KY-IN and Louisville/Jefferson County, KY MSAs), Michigan, Minnesota, Missouri, North Dakota, Nebraska, Ohio (Cincinnati, OH-KY-IN MSA), South Dakota, Wisconsin


Northeast - Connecticut, District of Columbia, Delaware, Massachusetts, Maryland, Maine, New Hampshire, New Jersey, New York, Ohio (all OH geographies not located in Cincinnati, OH-KY-IN MSA), Pennsylvania, Rhode Island, Virginia (all VA geographies not located in Virginia Beach-Norfolk-Newport News, VA-NC MSA), Vermont, West Virginia (all WV geographies not located in Huntington-Ashland, WV-KY-OH MSA)


South - Arkansas, Louisiana, Mississippi, Oklahoma, Tennessee (Memphis, TN-MS-AR MSA), Texas (all TX geographies not located in El Paso, TX MSA)


Southeast - Alabama, Florida, Georgia, Kentucky (all KY geographies not located in Cincinnati, OH-KY-IN or Louisville/Jefferson County, KY MSAs), North Carolina, South Carolina, Tennessee (all TN geographies not located in Memphis, TN-MS-AR MSA), Virginia (Virginia Beach-Norfolk-Newport News, VA-NC MSA), West Virginia (Huntington-Ashland, WV-KY-OH MSA)


West - Arizona, California, Colorado, Idaho, Montana, New Mexico, Nevada, Oregon, Texas (El Paso, TX MSA), Utah, Washington, Wyoming