Nearly 40 million Americans are building their lives in apartment homes. The apartment industry recognizes the value of building a workforce that reflects the diversity of the residents we serve and the communities where we operate. Cultivating an organizational culture that prioritizes diversity, equity and inclusion (DEI) is a strategic imperative for innovation and success. NMHC members have asked for resources to support their DEI goals, and, in response, NMHC offers this member-informed toolkit to meet apartment firms where they are.


TOOLKIT OVERVIEW
Enterprise-level guidance and tools to help firms integrate DEI into their talent ecosystem and supplier diversity. Covers:
The 5-stage process for embedding DEI in organizational culture.
DEI Engagement Strategies
Learning & Development
Performance Management
Recruiting & Hiring
Supplier Diversity
Measurement and Adjusting
A modular approach allows firms to access resources based on where they are on the DEI continuum for each practice area covered:
Establishing: just starting to lay the foundation for DEI
Growing: looking to build on the current strengths of your strategy or
Leading: ready to influence more significant change internally and externally.
Produced in partnership with The Cee Suite, a minority- and woman-owned talent management consultancy specializing in DEI.
---
© 2023 The Cee Suite, LLC. All rights reserved.
The information provided herein is general in nature and is not intended to be legal advice. It is designed to assist our members in understanding this issue area, but it is not intended to address specific fact circumstances or business situations. For specific legal advice, consult your attorney.
---
About the Cee Suite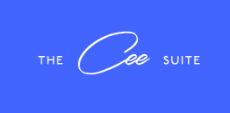 The Cee Suite is a certified minority- and woman-owned talent & DEI consultancy founded in 2017. Through its work, The Cee Suite promotes social progress by partnering with clients on strategic and people-centered advisory, people and talent strategies, and learning and coaching partnerships. The Cee Suite serves multiple industries, including multi-family and real estate investment companies committed to developing high-performing, equitable and inclusive workplaces.
For more information, contact The Cee Suite at admin@lifeintheceesuite.com or visit The Cee Suite's website at www.lifeintheceesuite.com.