May 15, 2019
Four Seasons Hotel
Chicago, IL

Add to Calendar

05/15/2019 11:00 AM

05/15/2019 03:00 PM

America/Chicago

2019 NMHC Leadership Forum on Diversity & Inclusion

Chicago, IL
Online registration is closed.
Please register onsite at the NMHC Registration desk once it opens at 9am Wednesday, May 15.
Designed for executives and senior-level apartment industry professionals, the NMHC Leadership Forum focuses on diversity and inclusion as a critical business strategy for current and long-term success.
Open to all NMHC members, the NMHC Leadership Forum is complimentary, but registration is required. The 2019 NMHC Spring Board of Directors Meeting will take place immediately following the NMHC Leadership Forum. Separate registration is required.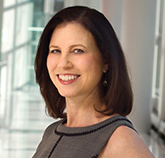 Joanne Lipman Bestselling author and leading journalist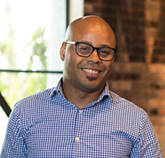 Julian D. Lute Consultant, Great Place to Work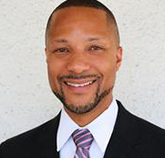 Zaylore S. Stout, Esq. Principal
Zaylore Stout & Associates, LLC
Preliminary Agenda At-A-Glance
View a detailed agenda with speakers.
9:00 a.m. - 1:30 p.m.
Registration
10:00 - 11:45 a.m.
General Sessions:

Building a Great Workplace with a High Trust Culture
Progress Check: Candid Talk from Multifamily Firms on Their D&I Strategies, Where the Industry Stands and What's Next

11:45 a.m. - 12:30 p.m.
Networking Break with Lunch
12:30 - 2:15 p.m.

General Sessions:

LGBTQIA+ Inclusion: Why It Matters, How It's Good for Business and Ways to Create a More Welcoming Organization
A Conversation with Joanne Lipman, Journalist and Bestselling Author

2:15 pm.
Forum Adjourns

Note: Agenda is sbject to change.
Four Seasons Hotel
120 E Delaware Place
Chicago, IL 60611
312/280-8800
We kindly ask that you and your assistant not automatically book registrations/rooms for this meeting unless you are reasonably sure that you'll be able to attend. (Please see "Meeting No Shows" below.)
Room reservations should be made directly with the Four Seasons Hotel by calling the hotel's reservation department at 312/280-8400 and asking for the reservations department. When speaking to the reservation agent, please reference code NH0512 or National Multifamily Housing Council to make a reservation in the group block. Alternatively, attendees can make a reservation online. When entering your travel dates, enter NH0512 in the "Corporate/Promo Code" box. The cut-off date for the block is Friday, April 26. Our group rates start at $375 per night (plus applicable taxes). Please note: if you are making a reservation to check-in before May 14 and/or check-out after May 17, you must call the reservations department to make your reservation.
Rooms are limited and we expect our room block to sell out. If rooms are sold out or you cannot get the group rate, the hotel can place you on the waitlist and will contact you as rooms become available. If your plans change and you need to cancel your reservation at the Four Seasons, please contact Sarita de la Torre at sdelatorre@nmhc.org before canceling with the hotel so she may reassign your room to another NMHC member on the hotel's wait list, if one exists. Please check the NMHC website periodically for hotel update information.
Please Note: Any cancellations after Tuesday, April 16, 2019 will have a charge of one-night room and tax.
Meeting No Shows
NMHC prides itself on bringing the leading apartment industry executives to our Spring and Fall membership meetings. As part of your membership benefit, we've also made this event free to attend.
Unfortunately, by not charging a fee, we have found that a significant number of members automatically register for the meeting and book hotel rooms without knowing whether their schedules allow them to actually attend. The result is there are many rooms/reservation cancellations right before the meeting.
We understand the desire to book a room and register for the meeting as an "insurance policy" in case you can attend. But we wanted to help you understand why that's a problem for NMHC. First, it has serious financial consequences for us. We must guarantee a certain number of rooms for every meeting, meaning we have to pay for them even if no one ends up using them. Last minute cancellations mean empty rooms (as well as food and beverage guarantees) that we can't fill or alter but must pay for.
We kindly ask that you (and your assistant) not automatically book registrations/rooms for these meetings unless you are reasonably sure that you'll be able to attend.
We understand that emergencies come up and cause last minute cancellations, but if we can reduce the number of non-emergency cancellations, it will allow us to save money that we can redirect to other projects that directly support the industry.
Local Transportation
The Four Seasons Hotel Chicago is approximately 17 miles from O'Hare International Airport and 14 miles from Chicago Midway Airport. Those arriving by air have the following alternatives for ground transportation:
A taxi from O'Hare International Airport will cost approximately $45-50 each way and takes about 40-45 minutes, depending on traffic. Taxi from Chicago Midway Airport is $35-45 each way and takes approximately 30-35 minutes, depending on traffic.
An alternative to taxi service is Airport Express Shuttle Service. It is a shared ride service and may make multiple stops. From Midway Airport, the cost is $31-33 per person, one way. From O'Hare International Airport, the cost is $32-34 per person, one way. Contact the company at www.airportexpress.com for hours of service or to make a reservation.
For attendees who decide to drive, valet parking is $70 per 24-hour period in a secured garage with unlimited in/out privileges. There are also hourly rates for individuals not staying overnight.
Questions?
Please contact Sarita de la Torre at sdelatorre@nmhc.org should you have questions regarding travel or hotel information. Please call the NMHC office at 202/974-2300 for all other questions.
The NMHC Leadership Forum on Diversity & Inclusion is open to all NMHC members.
Registration is contingent upon membership dues being current. Due to space limitations, we request that no more than six (6) representatives from a member company attend.
Meeting Cancellation Policy
Meeting cancellations must be submitted in writing to NMHC at membership@nmhc.org.
Late/On-site Registration
On-site registration will open at 9:00 a.m. on Wednesday, May 15 at the NMHC registration desk at the Four Seasons Hotel.
Note: NMHC reserves the right to close meeting registration should interest exceed space availability.
Questions?
Please do not hesitate to contact the NMHC membership department at 202/974-2300 or membership@nmhc.org should you have questions regarding registration. Please call the NMHC office at 202/974-2300 for all other questions.
Thank you to our generous sponsors!
Barings Multifamily Capital
The Bozzuto Group
JLL
KeyBank Real Estate Capital
Sponsorship opportunities for the Leadership Forum are open to NMHC members only. If you are interested in sponsoring this forum, please contact Melissa Rowan at mrowan@nmhc.org to discuss options.

Forum Sponsor: $7,500 each (1 available)
This sponsorship highlights your company's commitment towards increasing diversity and inclusion within the multifamily industry. Benefits include:
Company logo and listing published on the NMHC Leadership Forum web page.
Company logo recognition in promotional marketing materials and e-mails.
Company logo included on the sponsor recognition signage prominently displayed on-site.
Company logo included in the Forum's printed on-site agenda.
Company logo displayed in the scrolling PowerPoint presentation shown before the start of each general session.
Option to send copies of one piece of company literature to the Forum for display in the registration area.


Note: Sponsor items and benefits are subject to change.