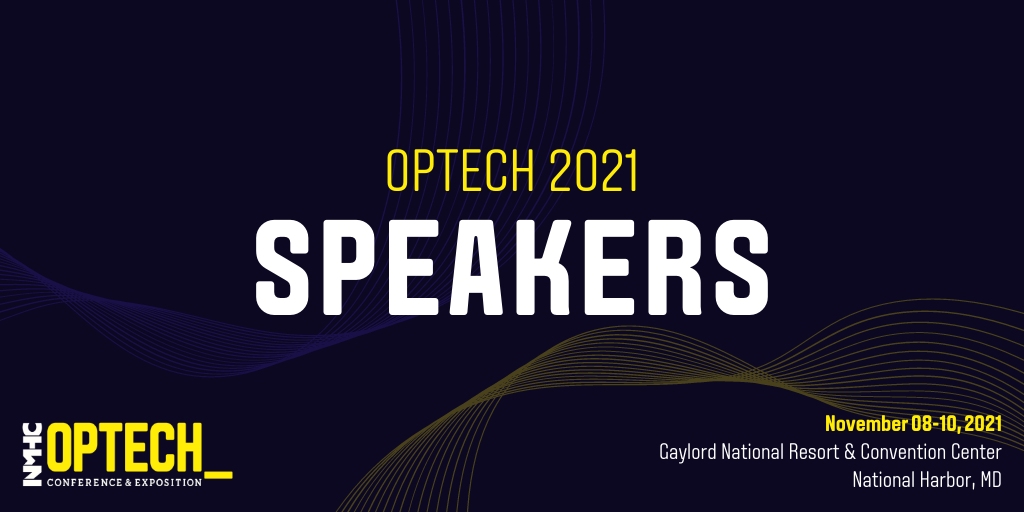 Who's Coming and Speaking at OPTECH
Adam Meshekow, Chief Growth Officer, Leap Holdings
Adrian Washington, CEO & Founder, Neighborhood Development Company
Amias Gerety, Partner, QED investors
Amy Chien, Director of Strategic Innovations, BH Equities, LLC
Ankur Agrawal, Founder and CEO, Inhabitr Inc.
Arie Barendrecht, Founder & CEO, WiredScore
Blake Miller, CEO, Homebase
Brady Nolan, Co-Founder & Chief Growth Officer, Till
Brandon Hornibrook, Digital Marketing Director, Berkshire Residential Investments
Brandy Daniel, VP, Business Intelligence Systems, BH Equities, LLC
Brent Steiner, Founder and CEO, Engrain
Brett Kraus, Senior Counsel Utility Services, Conservice Utility Management & Billing
Brian Zrimsek, Industry Principal, MRI Software
Brien Bell, Head of Google Fiber Webpass , Google
Bryan Colin, Co-Founder & Chief Executive Officer, View Labs
Caitlin Walter, Vice President, Research, National Multifamily Housing Council
Cara Athmann, CTO, Cardinal Group Companies
Casey Winter, VP Partnerships, Obligo
Charlie Pitcher, Creative Director, RealPage Consumer Solutuions
Chase Harrington, President & COO, Entrata
Chris Acker, VP, Community Technology Services, LMC, A Lennar Company
Chris Alvarado, Development Manager, Embrey Partners, LLC
Chris Bruen, Senior Director, Research, National Multifamily Housing Council
Chris Laughman, Vice President - Sustainability, Conservice Utility Management & Billing
Chris Lindish, Regional Director, REACH by RENTCafé , Yardi Systems, Inc.
Chris Rodriguez, Vice President IT & Operations, Passco Companies, LLC
Christine Mangan, Creative Director, G5
Christine Walz, Partner, Holland & Knight, LLP
Cindy Fisher, President, KETTLER
Cindy Joseph, CEO, The Cee Suite
CJ Edmonds, Chief Revenue Officer, SmartRent
Clint Lee, Chief Executive Officer, Convey by OneDay
Craig Walton, Senior Technology Director, AT&T Connected Communities
Daniel Roehl, Director of Sales, LoanBoss
Darren Rawson, President, AZ Partsmaster
Dave Magrisso, CEO, iApartments
David Romero, Chief Sales Officer, Flex
David Scharfenberg, VP, Operations, Waterton
David Schwartz, CEO, Chairman, Waterton
David Spence, Sr. Director, National Accounts, Comcast
Dean Fung-A-Wing, CEO/Co-Founder, Kairos
Demetri Themelis, Co-Founder, Knock
Denise Giraudo, Partner, Sheppard, Mullin, Richter & Hampton LLP
Diana Norbury, Senior Vice President - Multifamily Operations, Pillar Properties
Doug Bibby, President, National Multifamily Housing Council
Duncan Cannon, Building Automation and Technology Manager, Cortland
Elik Jaeger, CEO, SuiteSpot Technology
Eric Flohr, General Manager, Berkadia Digital
Eric Krauss, Enterprise Account Executive, Rhino
Felicite Moorman, CEO, Stratis IOT
Galen Faurot-Pigeon, Research Analyst, Markerr
Gaurav Hardikar, VP of Product, Brilliant
Gigi Giannoni, SVP, Customer Experience, Gables Residential
Greg Benson, Managing Director, US Property Marketing, Greystar Real Estate Partners, LLC
Hannah Zarley, Head of Product for Multifamily, KATANA Safety
Hope Dunleavy, Senior Managing Consultant, RealFoundations
Jeff Gengler, Executive VP of Technology, Holland Partner Group
Jeff Morrison, Senior Director, Multifamily Sales, Brivo
Jen Piccotti, Chief Learning Officer, Swift Bunny
Jeremy Rasmussen, Chief Information Security Officer, Abacode Cybersecurity & Compliance
Jim Lapides, Vice President, Strategic Communications, National Multifamily Housing Council
Joe Anfuso, CFO, MG Properties
Joel McIntyre, President, Founder & Chief of Business Development, GiGstreem
John Helm, Founding Partner & Managing Director, RET Ventures
Joshua Glastein, CITO, Berkshire Residential Investments
Judy Bellack, Principal, Judith Lawrence Associates
Karen Hollinger, Senior Vice President, Strategic Initiatives, AvalonBay Communities, Inc.
Keith Vermillion, Vice President of Sales, Blueport
Kelley Shannon, SVP, Marketing & Customer Engagement, The Bozzuto Group
Kendall Pretzer, Chief Executive Officer, Grace Hill, Inc.
Kevin George, Operations Partner, TechCXO
Kevin Geraghty, Vice President, Data Analytics, AvalonBay Communities, Inc.
Kevin Owens, Division President, RPM
Laurel Zacher, Vice President, Marketing & Talent Development, Security Properties Residential
Layne Spencer, VP of Sales & Marketing, IOTAS, Inc.
Lexie Goldberg, Director, Global Sustainability, Greystar
Linda Willey, Vice President, Business Services, Camden Property Trust
Lisa Moore, Director, Design Innovation, JPI
Lisa Wise, CEO, Chief Flockster, Flock DC
Luke Paskert, Vice President of IT, BH Equities, LLC
Lynn Calkins, Partner, Holland & Knight, LLP
Marcie Williams, President, Rivergate KW Management
Marcus Higgins, Chief Operating Officer, Landing
Marti Burrows, Managing Director, Greystar Real Estate Partners, LLC
Mary Nitschke, VP, Sustainability, RealPage, Inc.
Matt Hoffman, Managing Partner, HousingTech Ventures, LLC
Matt Rogers, Vice President of Operations, MEB Management Services
Matt Trowbridge, Chief Medical Officer, International WELL Building Institute
Michael Tuer, Vice President and General Manager, Central Region, Yardi Systems, Inc.
Miguel Gutierrez, COO, CAPREIT, Inc.
Mike Mancini, Director, Xfinity Communities Sales Engineering, Comcast
Mike Smith, President & Owner, White Space Advisors
Mitch Karren, Chief Product Manager, SmartRent
Nate Block, GM, Business Development, Dish
Nia Walters, Vice President of Sales, AppRent
Pete Zadoretzky, Sr. Director, ESG, LivCor
Philip Meyer, Co-Founder, Lineups, Inc
Ray Thornton, Senior Director, One11 Advisors
Richard Malpica, Vice President & General Manager, Yardi Systems, Inc.
Rick Haughey, Vice President, Industry Technology Initiatives, National Multifamily Housing Council
Robert Turnbull, President and COO, BetterBot
Rush Blakely, President & CEO, RealtyCom Partners, LLC
Ryan Dulaney, Senior Director, Community Solutions Product & Technology, Spectrum Community Solutions
Ryan Nigro, CEO, Courtesy Connection
Sandy Jack, Director - MDU/CRE, CommScope
Sarah Yaussi, Vice President, Business Strategy, National Multifamily Housing Council
Scott Casey, CEO & President, ROVR Score
Scott Moore, Chief Technology Officer, Cortland
Sherry Freitas, Sr. Managing Director of Operations, RangeWater Real Estate
Summer Haltli, Senior Vice President, Strategic Management and Sustainability, FCP
Stacy Holden, Industry Principal, Senior Director, AppFolio, Inc.
Stephanie Cummings, CEO & Co-Founder, Please Assist Me
Stephanie Gonzalez, Vice President of Innovation, Venterra Realty Management Inc.
Stephen Baker, Chief Product Officer, Zego (Powered by PayLease)
Stephen Ney, Supervisory Special Agent, U.S. Federal Bureau of Investigation (FBI)
Steve Cadigan, Future of Work Expert & the first Chief HR Officer, LinkedIn, Cadigan Talent Ventures
Steve Sadler, Director, Multifamily Development, RealPage, Inc.
Steven Sperry, CEO, Minnow Technologies, Inc.
Tauni Manasse, Vice President, RealPage Consumer Solutuions
Tim Kramer, Vice President, Director of Operations, Draper and Kramer, Incorporated
Tim Swieter, Co-Founder, Dovetail Analytics
Todd Allen, President / CEO, Connect
Todd Katler, CEO, ANYONE HOME INC.
Tom Bumpass, Executive Director, Technology & Business Systems, Greystar Real Estate Partners, LLC
Tyler Christiansen, Chief Executive Officer, Funnel
Vickie Rodgers, Vice President, MDU Sales & Strategy, Cox Communications
Whitney Kidd, Co-Founder and Senior Vice President, ROVR Score
Yale Goldberg, COO, PopID
---
OPTECH 2021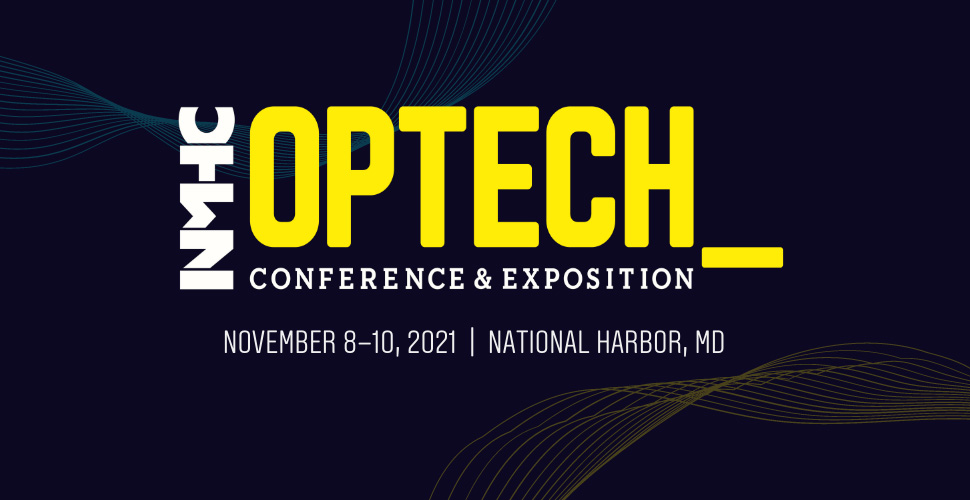 Join us November 8 - 10 in National Harbor, Maryland for OPTECH 2021. Register today!
Keynote Speaker: Suneel Gupta, CEO, Rise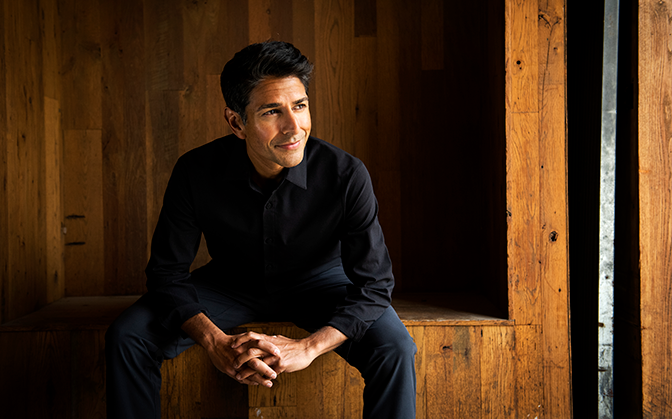 Beating Burnout: Cultivating Resilience in the Face of Endless Change and Chaos
Unpack the art of reframing failure inside company cultures, and how to dramatically reduce their risk of burnout. Rooted in the latest neuroscience, attendees will leave with practical techniques for managing stress and anxiety while generating resilience, speed, and creativity.