August 16, 2023
12:00 - 1:30 PM ET
Virtual Event
Add to Calendar
08/16/2023 12:00 PM
08/16/2023 01:30 PM
America/New_York
NMHC Women in Multifamily Networking Series: August 2023 - Virtual Event
Virtual Event
Watch the Recording
NMHC members can log-in to watch the event recording
This event is open to NMHC Members only.
Empowering Excellence: Insights from Anne Raymond, Crow Holdings on Career Success in Commercial Real Estate and Finance
What does it take to make it to the top? Learn about the pillars of a successful career at our upcoming event featuring Anne Raymond, a distinguished member of the Crow Holdings Board of Directors. With her extensive leadership experience, including roles as Managing Director and President of Crow Holdings Capital, Anne will share valuable insights on achieving excellence, overcoming challenges, and building an inclusive company culture.
Anne's journey with Crow Holdings began in 1983, working alongside Trammell Crow during the establishment of the Wyndham Hotel Company. As a seasoned financial expert, she played a pivotal role in Wyndham International, Inc.'s successful IPO in 1996. Since then, Anne has been instrumental in guiding Crow Holdings' growth and diversifying its real estate investment portfolio.
As a trailblazing woman in a male-dominated industry, Anne has firsthand experience as the "only woman in the room." Her unique perspective on empowerment, breaking barriers, and advocating for gender diversity will inspire and motivate attendees.
NMHC Women in Multifamily Networking Series and the NMHC Emerging Leaders are happy hosts of this enlightening conversation with Anne Raymond as she shares her very personal take on career success, offering invaluable insights into deal making, real estate, capital raising, industry cycles, company culture, and her experiences as a pioneering woman in commercial real estate. This event provides a unique opportunity to learn from a remarkable leader and connect with like-minded NMHC members.
Speakers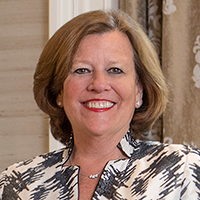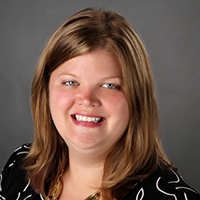 Reserve your spot today and be inspired by Anne Raymond's remarkable achievements, empowering stories, and practical advice for navigating the business world as a woman. Don't miss this chance to celebrate women's accomplishments and drive positive change in the workplace.
Companies Attending
Companies attending the NMHC Women in Multifamily Networking Series: August 2023 - Virtual Event include:
ALN Apartment Data
April Housing
Barrett & Stokely, Inc.
Bell Partners
BentallGreenOak
Berkadia
Camden Property Trust
Capital One Multifamily Finance
Colliers International
Consolidated Investment Group LLC
Continental Properties Company, Inc.
CORT
Drucker & Falk, LLC
Eagle Property Capital Investments
ECS, Ltd.
Entrata
Gables Residential Trust
Hines
Jair Lynch Real Estate Partners
Kimley-Horn
Ladera Capital Partners LLC
National Multifamily Housing Council
Newmark
Oaks Properties, LLC
One11 Advisors
Power Pro iPad Leasing Systems
Resident IQ
Rosemann & Associates
SmartWave Technologies
The Breeden Company
The Kelsey
The Morgan Group, Inc.
The NRP Group
Trammell Crow Residential
Truist Bank
Venterra Realty
Walker & Dunlop
NMHC is committed to creating valuable experiences by fostering an inclusive and professional environment for our members and guests, we welcome all genders at these events. These are member-only events.