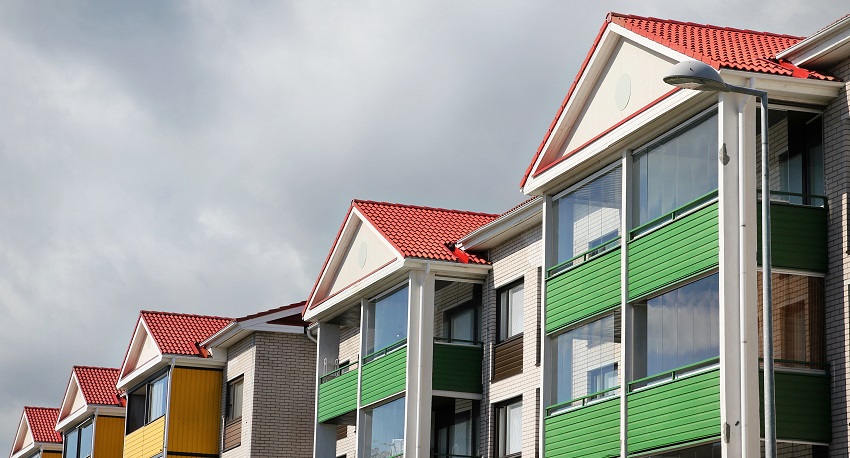 The Better Buildings Challenge is an initiative of the U.S. Department of Energy designed to improve the lives of Americans by driving leadership in energy innovation. To help accelerate investment in more energy efficient technology and best practices in apartments, the DOE launched the Better Buildings Challenge. The program's goal is to make buildings and multifamily housing 20 percent more efficient over ten years.
During the 2016 OPTECH Conference & Exposition, Cindy Zhu, a fellow in the Building Technologies Office at the DOE, moderated a discussion about the program and its results with Joyce Mihalik, vice president for design services at the Forest City Realty Trust, and Tabitha Scott, senior vice president for innovation at Balfour Beatty Communities. Both Forest City and Balfour Beatty participate in the program.
According to Mihalik, Forest City committed to taking part in the challenge in 2011. So far, Forest City's buildings that are registered in the challenge have enjoyed 5 percent improvement and are making ongoing progress toward the 20 percent goal. One thing executives at the company have learned as part of the experience so far is that that simple monthly energy reporting is not enough. Instead, they have moved to real-time metering that provides far more nuanced and detailed metrics.
While the challenge is a good program to improve energy performance, Scott also said that Balfour Beatty Communities clients were increasingly asking for more aggressive energy commitments, including net zero sustainability approaches and programs. A net zero building is one with zero net energy consumption, meaning the total amount of energy used by the building on an annual basis is roughly equal to the amount of renewable energy created on the site.
She described the different techniques that they are using to move in this direction, including the installation of hybrid water heaters and other tools. She concluded by explain that the correct economic models are key to driving energy efficiency.
---