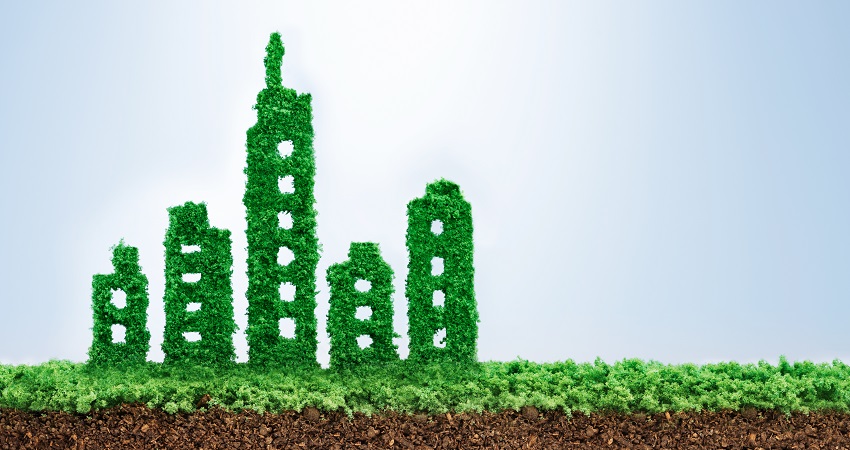 Too often, sustainability is still viewed as an add-on element to development and operations. However, more jurisdictions and financial partners requiring high-performance building and proven savings and returns, the case for fully integrating sustainability has never been stronger, according to a panel of industry executives at the 2016 OPTECH Conference & Exposition.
On the panel were Peter Zadoretzky, director for sustainability at Bozzuto Management Company; Matt Bearden, vice president for construction at Gables Residential; Abbey Ehman, senior associate on the sustainability task force at Trammel Crow Company; and James Hannah, vice president for client energy services at Bright Power.
Zadoretzky kicked off the discussion by arguing that sustainability needs to be integrated into the development process and not considered a "green premium." Increasingly, investors are looking at sustainability and corporate social responsibility (CSR) efforts as proxies for good management. Even institutions like Fannie Mae, Freddie Mac and the Department of Housing and Urban Development (HUD) are incentivizing sustainability efforts, underscoring the need for more mainstreaming of sustainable development practices.
Ehman agreed, pointing to the Trammel Crow Company's decision to organize an internal sustainability task force; sustainability is now considered a core aspect of its business strategy. She explained that the company now considers its properties to be capstone elements that tie together communities and that sustainability is an important aspect of that approach.
What's more, given how long it takes to develop and build communities, Ehman said her company was not only considering current benchmarks for sustainability success but also what performance standards are likely to be in place five years from now, so they can begin to build to those goals.
Gables' Bearden echoed the idea that sustainability needs to be integrated into the early stages of a project's development. He described Gable's efforts to tailor sustainability practices to the specific market and green certifications as these will often allow communities to also receive national certifications. Using this approach, every building Gables has completed since 2008 has been green certified.
Bright Power's Hannah also advised the audience to be cognizant of the risk of "energy creep." By this, he referred to there not being enough focus on the appropriate management of operations and systems performance once a project is complete. In such cases, energy use is efficient initially but then decreases over time as systems break down. 
Overall, there was broad consensus among the panel that sustainability can't be viewed as a separate separately from the development process, but instead must be a core goal of design, construction and operations.
---