Maximizing the value proposition of new tech in your asset portfolio requires hard data. In this episode of Code 53 – The Apartment Podcast, Mariana Estrada, Chief Strategy Officer at RPM Living, explains how a robust data set like NMHC Renter Preferences Survey, helps her identify opportunities and make decisions that improve resident experience and NOI across 112,000 units in 39 markets across the U.S.
Episode Guest: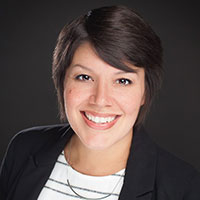 Mariana Estrada
Chief Strategy Officer, RPM Living
With over a decade of experience in multifamily operations, administration and program development, Mariana now leads strategic planning, project management, revenue management, transitions and due diligence, and procurement and ancillary services at RPM Living. With a focus on leveraging technology to drive organizational performance, Mariana directs strategic programs that enhance the value of our clients' assets and RPM's management services. Mariana holds a Masters degree from the University of Texas at Austin and received her CPM designation in 2015.
---