The new school year is underway and Code 53 has an exclusive interview with one of student housing's top leaders and the largest women-owned firm. Donna Preiss of The Preiss Company shares her experience and insights into one of multifamily housing's least understood asset classes. Hit play and learn why you shouldn't overlook this segment of the multifamily market.
Episode Guest: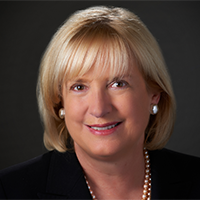 Donna Preiss
Founder & Chief Executive Officer
The Preiss Company
Since founding TPCO in 1987, Donna Preiss has been a pioneer in student housing, spearheading the creation of groundbreaking practices in development, financing, technology, operations and marketing.
Tempered by her hands-on experience in all phases of student housing, Donna is a highly sought-after speaker and has represented the industry at conferences worldwide.

She is a member of the NAA National Student Housing Committee and the NMHC National Student Housing Committee. Donna currently serves on the Executive Committee of the NMHC, the Board of Advisors for the UNC Wood Center for Real Estate Services and the Board of Trustees for Ravenscroft School, and is active in a wide array of charities. She is also a recipient of one of Triangle Business Journal's CEO of the Year Awards and was recognized among the Women of Influence by Globe St. She has been recognized as one of the top women in our industry by Business Leader Magazine and Women in Business.
Donna received a B.A. from the University of North Carolina at Chapel Hill and a M.A. from the University of Maryland.
---