In episode 4 of Code 53, co-hosts Alison Johnson and Kevin Cameron sit down with Doug Bibby, president of the National Multifamily Housing Council. Doug discusses the qualities of a leader, the unique challenges of his position, and growth of Multifamily over the course of his 21 years leading NMHC and the industry.

Learn more about NMHC's Emerging Leaders committee >>>
Episode Guests: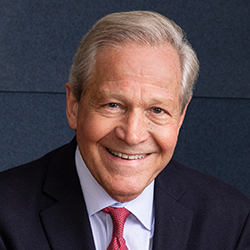 Douglas M. Bibby is President of the National Multifamily Housing Council (NMHC), a national organization of more than 1,100 member firms involved in the multifamily housing industry. Under his leadership NMHC represents the industry on Capitol Hill and before the regulatory agencies, promotes research and the exchange of information, and advocates for rental housing across a broad spectrum of issues. Prior to joining NMHC, Bibby spent 16 years as a senior officer of Fannie Mae, where he served on the company's Management Committee throughout his tenure. He was part of the top management team that is credited with the remarkable turnaround at Fannie Mae in the book Good to Great.
---