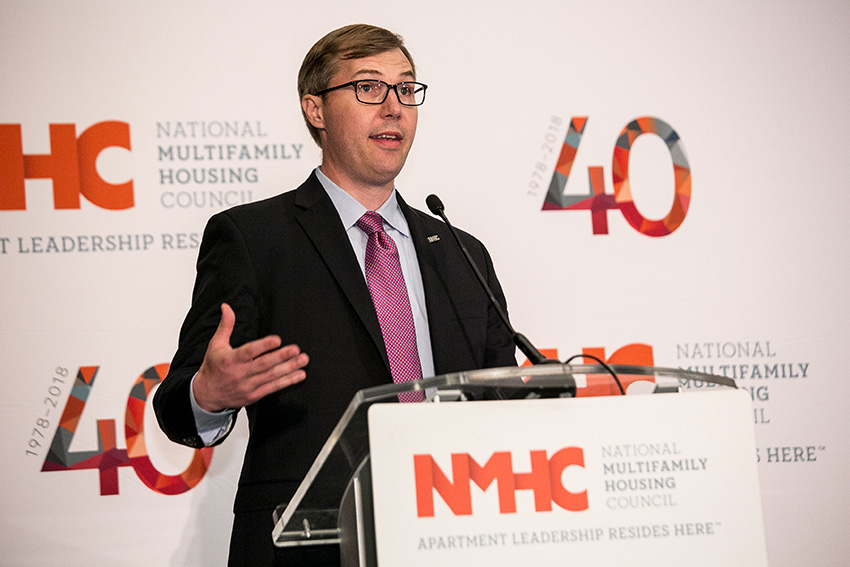 While the apartment industry has enjoyed one of the strongest growth cycles for the better part of the last decade, there is no doubt that the current political and business environments are uncertain. From growing affordability challenges in communities across the country, to the possible repeal of the Costa–Hawkins Rental Housing Act and ever-changing dynamics in Washington, our team is committed to being the leading voice on behalf of the apartment industry.
Increasingly, NMHC members are facing growing concerns about housing affordability challenges. While this debate is essentially one of supply and demand, advocates and community leaders are often driven by their own constituencies and goals, making it necessary for industry stakeholders to take part in the public discourse. With that in mind, NMHC has partnered with HR&A Advisors to develop an industry-leading Housing Affordability Toolkit that is intended to arm NMHC members with specific data, tools and arguments that will show local policymakers the drivers of the housing affordability problems they face and potential solutions they can take advantage of that will help them meet their housing goals while not unnecessarily or unfairly harming the multifamily industry. This multifaceted project began early in 2018 and is intended to be available to members by the late summer/fall of this year.
If there is a single issue that has dominated the attention of the industry this year, it's the ballot initiative in California to repeal the long-standing Costa-Hawkins preemption. While the outcome of the initiative won't be known until after election day, NMHC has not been idle. In partnership with leading industry members in California, as well as the California Apartment Association, NMHC has helped develop a campaign dedicated to defending the law, organized under the entity Californians for Responsible Housing. If Costa-Hawkins is repealed the consequences for the industry and for the state would be dire. Individual municipalities would be free to install new and draconian rent control policies that would not only slow or event stop new development but lead to even hire costs and rents in communities that are already facing real affordability challenges.
While NMHC is confident in our team, there is a long way to go until November. And, even if the initiative is defeated, it will inevitably lead to similar fights in other states that NMHC is also preparing to lead.
---