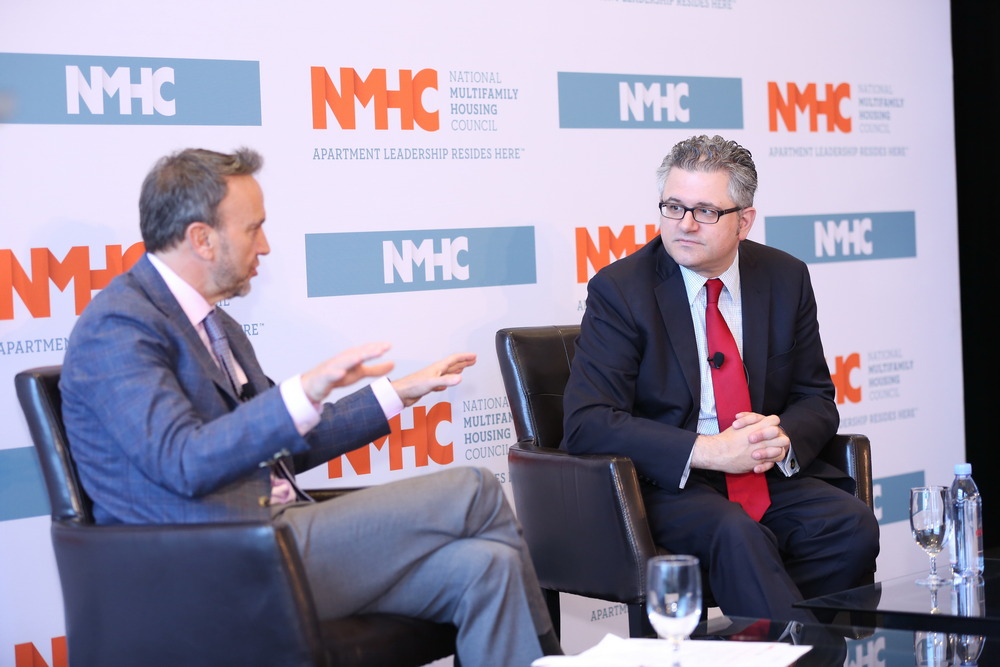 The Federal Housing Finance Agency (FHFA) released The 2019 Strategic Plan for the Conservatorships of Fannie Mae and Freddie Mac as well as the 2020 Scorecard for Fannie Mae and Freddie Mac, and Common Securitization Solutions laying the framework for the GSEs in 2020. The Strategic Plan provides detail on how FHFA plans to end conservatorship and outlines FHFA's three key objectives to:
Focus on their core mission responsibilities to foster competitive, liquid, efficient and resilient (CLEAR) national housing finance markets that support sustainable homeownership and affordable rental housing;
Operate in a safe and sound manner appropriate for entities in conservatorship; and
Prepare for their eventual exits from conservatorships.
Earlier in September, FHFA released details on their plan to revise multifamily loan purchase caps. The Strategic Plan and the Scorecard confirm the terms of the production cap and have the GSEs executing their plans accordingly.
"Our nation's mortgage finance system is in urgent need of reform," said FHFA Director Mark Calabria in a recent statement. "The vision for reform articulated in the Strategic Plan and advanced in the Scorecard will serve borrowers and renters by preserving mortgage credit availability, protect taxpayers by ensuring Fannie Mae and Freddie Mac can withstand an economic downturn, and support a strong and resilient secondary mortgage market."
Both the Strategic Plan and the Scorecard also describe the nationwide supply constraints in housing and, at a high level, encourages the GSEs to play a role in supporting reforms to local laws and regulations that are causing affordability challenges. As cited in the Strategic Plan, "This is a national problem with local roots. The supply of housing is determined primarily by the cost and availability of land, labor, and building materials, as well as by local and state government policies."
Specifically, the Plan calls out burdensome rent control laws: "Rent control is perhaps the most thoroughly studied example of local policy that unquestionably limits the supply and lowers the quality of housing."
NMHC and NAA will closely follow the actions of the GSEs as they manage their production caps during 2020 and will work directly with FHFA to help the discussion on what role the GSEs can play in shaping local laws and regulations.
For more information on GSEs and Housing Finance Reform, please visit our advocacy webpage.
---