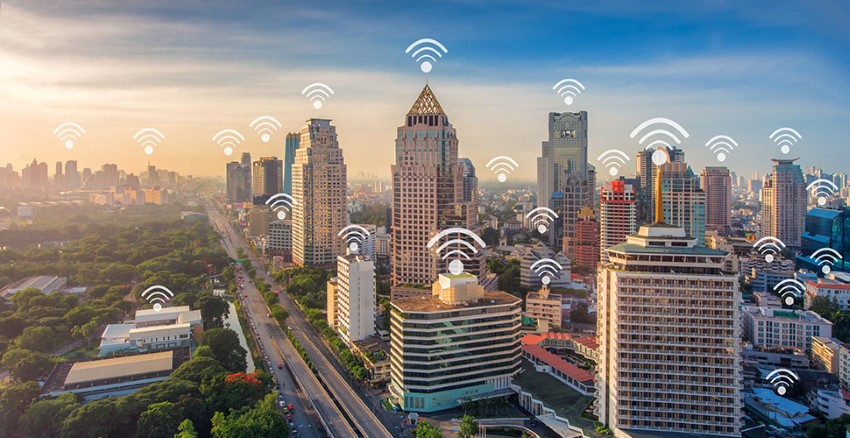 NMHC and NAA recently spearheaded a coalition effort in filing comments to oppose a proposed rule to modernize the Federal Communications Commission (FCC)'s rule for over-the-air reception devices (OTARD). While the proposed rule is well-intentioned in that it aims to boost deployment of wireless infrastructure across the country and speed installation of 5G small cell equipment, as currently written, it is flawed and could harm the cooperative relationships that exist today between property owners and broadband providers.
NMHC and NAA believe the proposed rule is flawed on numerous fronts and could harm deployment of these very technologies. At its core, the proposed rule appears to limit the ability of property owners to control what and where wireless infrastructure can be sited on leased property – including in apartment homes, on rooftops or other leased spaces. Further, the rule appears to ignore the work that apartment owners, developers and managers do every day to build out broadband and wireless networks in an effort to meet resident demand and expectation.
NMHC and NAA were joined by the Building Owners and Managers Association International, the Institute of Real Estate Management, Nareit, the National Association of Realtors, the National Real Estate Investors Association and the Real Estate Roundtable in pressing the FCC to rethink it's approach and to not expand OTARD as is proposed. Ultimately, the real estate industry argued that the market is working well and allowing property owners and telecom providers to negotiate deployment of wireless infrastructure at our properties and that OTARD should not be expanded to impact leased properties.
NMHC and NAA will continue to advocate at the FCC to emphasize that the market for multifamily broadband is both robust and competitive and government intervention, at any level, isn't warranted.
The apartment industry is currently monitoring several similar FCC proceedings that have the potential to significantly impact how apartment owners and operators work and partner with telecommunications services within multifamily communities.
For additional background, NMHC and NAA issued a primer document for policymakers and industry professionals. This document lays out current industry practices in the telecom space and provides a clear snapshot of each of the current FCC proceeding's potential impact on the apartment industry and its residents.
For more information about NMHC and NAA's work in this space and ongoing FCC proceedings that are examining current service standards and competition in our sector, please visit NMHC's Telecom Advocacy page.
---