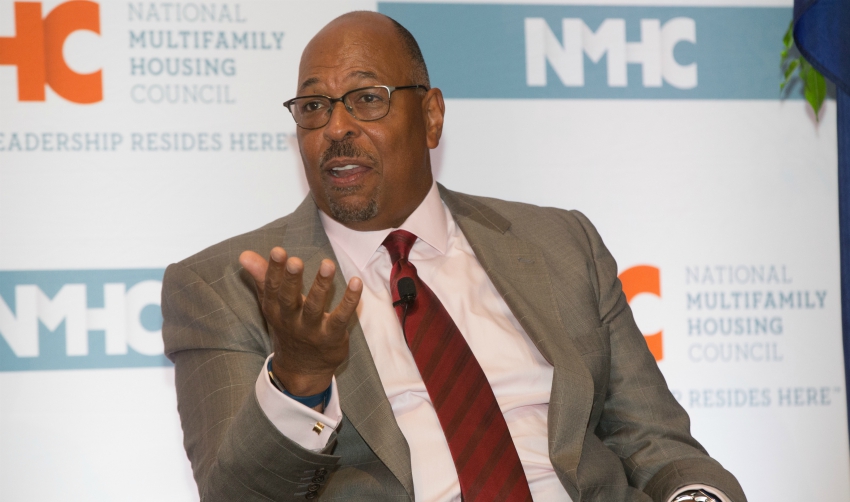 Daryl Carter, Founder, Chairman and CEO of Avanath Capital Management, will testify before the House Financial Services Committee on behalf of the multifamily industry on April 30. The hearing, entitled, Housing in America: Assessing the Infrastructure Needs of America's Housing Stock, will center on infrastructure as it relates to housing affordability and our nation's lack of housing stock. The hearing is set to take place just days after House Financial Services Chairwoman Maxine Waters (D-CA) released infrastructure legislation that would invest over $92 billion in housing programs.
Avanath Capital has earned accolades and been highlighted in the press for its success in the affordable multifamily housing sector. The firm owns and operates 10,000 apartments throughout the U.S. worth nearly $1.7 billion – most of which are renovated affordable units. Because of Carter's experience in affordable housing, he will offer a unique testimony and first-hand account regarding the importance of housing-focused infrastructure legislation and its link to delivering affordable apartment homes.
NMHC and NAA have long asserted that any major investment in the nation's infrastructure should recognize the important relationship between America's growing demand for rental housing and the industry's ability to meet it, by seeking to remove barriers to housing development and rehabilitation.
Waters' recently drafted legislation, the Housing is Infrastructure Act, makes just that connection. The legislation would set aside about $70 billion for the Public Housing Capital Fund, $5 billion for the Housing Trust Fund and $5 billion for disaster relief mitigation. It would also cut down on major cost drivers and barriers to building affordable units. The legislation dictates that certain funds – such as those that would be distributed from the Community Development Block Grant Fund – are only awarded to states and municipalities that are "responsibly streamlining the process for development of qualified affordable housing" and eliminating specific impact fees. Doing so could greatly impact the cost to build. In fact, regulations can account for over 30 percent of construction costs – according to a study conducted by NMHC and NAHB.
NMHC and NAA look forward to working with Chairwoman Waters as she introduces this legislation. We are also pleased that the House Financial Services Committee has asked us to testify on behalf of the industry and we look forward to explaining how an infrastructure package could play a key role in addressing today's housing affordability issues across the nation.
To watch the testimony live, follow this link and tune in at 10:00 am on April 30.
---