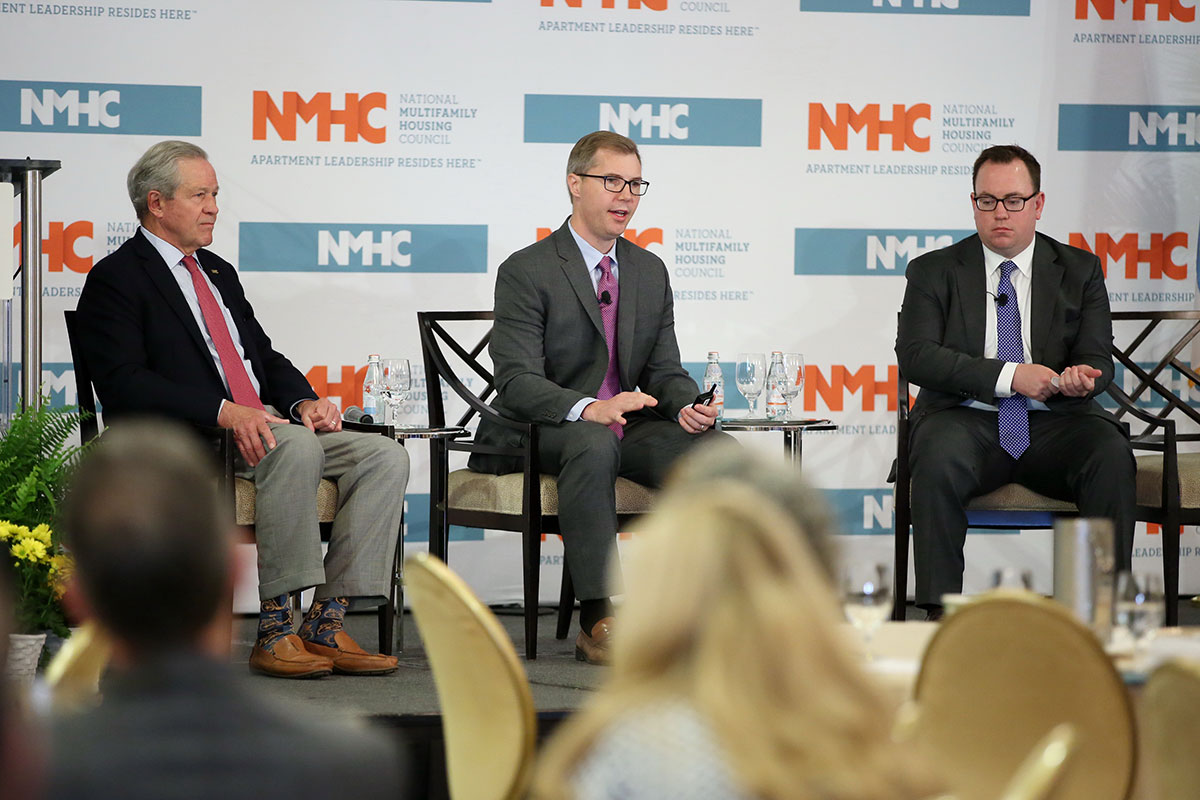 Housing affordability is the most significant issue facing the multifamily industry today. Rather than trying to address some of the underlying issues—limited supply, rising costs, stagnant incomes—many local jurisdictions are turning to policies like rent control, rent caps, anti-gouging measures, mandatory inclusionary zoning, eviction controls and more.
Given the challenges that these types of policies pose for the apartment industry, a good portion of the programming at the 2019 NMHC Board of Directors Meeting in Chicago was dedicated to the topic.
Rent control, in particular, threatens to upend the industry and worsen the housing affordability challenges that families across the country are facing. Since 2017, 14 states have made serious attempts to expand rent control either legislatively or through a ballot initiative. Those states represent more than half of the U.S. rental apartment stock.
As we approach 2020, the threat is only going to become more severe. Driven by a national movement of tenants' rights groups, social justice advocates and other progressive organizations who see property owners and managers as the enemy are expected to become even more fervent and activists to be more aggressive.
NMHC is focused on finding alternative solutions to the poor policy of rent control. As part of the spring meeting, NMHC rolled out the NMHC Housing Affordability Toolkit. The goal of this innovative and comprehensive resource is to arm apartment executives with the knowledge to help educate policymakers about how the economics of apartment development really work and, based on that knowledge, understand which tools and incentives can actually make a meaningful difference in addressing housing affordability.
The toolkit is divided into six sections that delve into overall economics of the apartment industry, the benefits of promoting more multifamily development within a jurisdiction, and the various tools available to a jurisdiction to address their specific affordability challenges. NMHC also introduced Growing Homes Together, a nationwide resource center and clearinghouse for everything concerning the housing affordability debate. Informed by proprietary research and polling, the site provides affordability resources, materials and news at the national and state levels. The goal of these materials is to arm industry allies with sophisticated and well-grounded intelligence and products as they fight harmful policies like rent control at the local and state level.
NMHC remains committed to opposing policies like rent control and promoting solutions that actually make progress towards reducing housing affordability challenges. Learn more about the efforts.
---