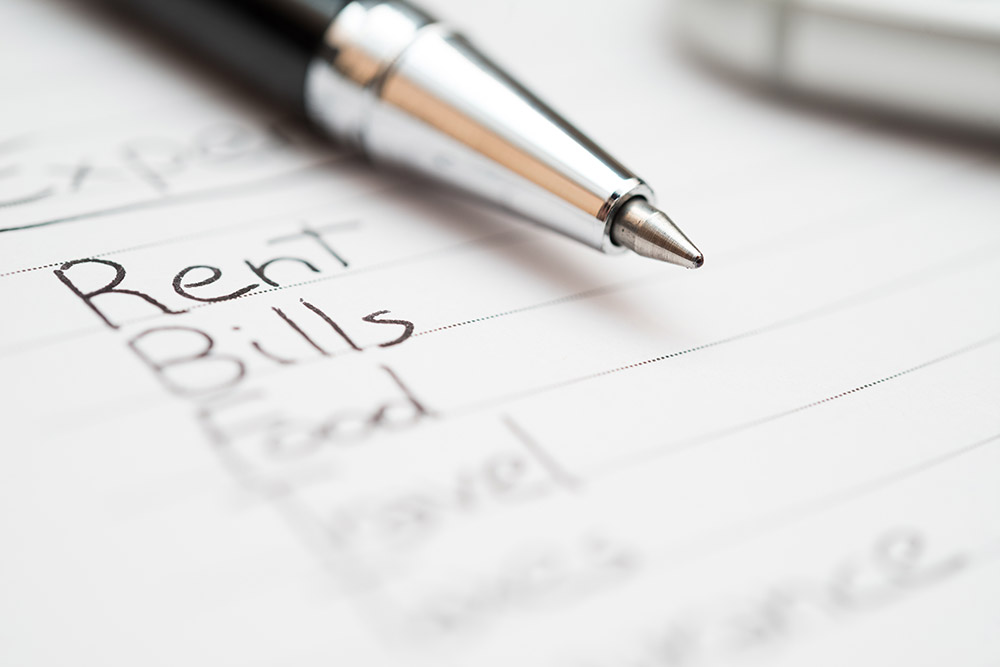 There may be concern growing around renters' ability to meet their rent obligations, but data show that renters continue to prioritize their rent obligations, even as costs of essential goods and other debt costs rise.
By Claire Gray
Claire Gray is a research associate at the National Multifamily Housing Council (NMHC) in Washington, D.C. She can be reached at cgray@nmhc.org.
---
As localities across the country are cautiously reopening their local economies, it can't come soon enough for some. For the millions that have lost work during the pandemic, there is hope that reopening will bring back jobs and stimulate the economy.
As the economy faced 42.6 million jobless claims since mid-March, the unemployment rate has climbed to 14.8 percent as of May 23. According to the most recent iteration of the Census Bureau's weekly Household Pulse Survey, 56.9 percent of respondent renter households indicated that they or a family member have lost employment income since March 13th. Moreover, 34.9 percent of all respondents said they expected to lose employment income in the next four weeks.
Even as unemployment benefits have been expanded—and potentially extended or expanded again—many renter households will remain cost-burdened, spending over 30 percent of their income on housing costs. The Terner Center for Housing Innovation at UC Berkeley estimates that, of renter households likely to be impacted by COVID-related slowdowns and closures, more than 7.1 million were already burdened (paying over 30 percent of income on housing costs) and an additional 9.3 million previously unburdened renter households are expected to become burdened.
This is playing out big time in terms of renters' confidence. It's clear that affected households are having to make choices about what financial obligations they prioritize. While housing has long been a priority, it's unclear whether affected households will even be able to meet their housing obligations going forward. The latest Census survey showed that 32.0 percent of renter households have no or only slight confidence in their ability to pay next month's rent. Given the tenuousness of the situation, it's likely the nation will need additional renter relief to be able to address these financial stresses to prevent a financial cascade.
Other Essential Costs Pile Up
Housing, which is consistently the largest spending category for renters, accounted for 38.4 percent of renter household spending, according to the latest information published by the Bureau of Labor Statistics in the Consumer Expenditure Survey. This housing category includes shelter, fuel, utilities, housekeeping services and household furnishings. While those renter households able to work from home are facing lower transportation costs during the pandemic, there are countless others, including essential workers, that still face commuting expenses. In all, transportation costs made up 15.2 percent of renter household spending in 2018.
Consumers today are eating and cooking at home far more due to stay-at-home orders and safety concerns, yet they are faced with higher prices and a tighter budget when they go out to the grocery store. Renter households spent an average of $6,137 on food and alcohol in 2018, according to the most recent government data. This includes food consumed both at and away from home.
As of April 2020, the average price of food had risen 3.5 percent over the previous 12 months, and 1.5 percent from March 2020, according to the Bureau of Labor Statistics. More concerning is that prices for all food at home saw a year-over-year increase of 4.1 percent in April. Specifically, prices for meat, poultry, fish and eggs increased 6.8 percent over the same period, while prices for dairy and related products increased 5.2 percent.
The rising prices of food are straining the populations who have been hit hardest by the pandemic. The Census Bureau's weekly Household Pulse Survey asked respondents about their food security, and for those respondents indicating they have no or only slight confidence in their ability to pay next month's rent or mortgage, 34.6 percent of them also did not have enough to eat either sometimes or often in the past seven days. These are difficult social realities to pallet.
Debts Don't Disappear
Grocery bills and rent, along with transportation costs, aren't the only monthly costs for which renter households need to budget. According to the Federal Reserve's Survey of Consumer Finances, the median amount of consumer debt for all renter households was $13,200 in 2016 (the most recent year with available data). The same survey found that 67.7 percent of renter families held some amount of debt, including 52.2 percent with debt from installment loans, which are those being repaid with regularly scheduled payments, and 39.5 percent with credit card balances.
A variety of credit card issuers have started to offer relief to their customers, including lower minimum payments, waiving late fees or delaying due dates; similarly, many apartment operators, of which a significant portion have historically been reluctant to accept credit card payments because of associated fees, have decided to waive fees for credit card payments, should a resident need to exercise that option.
Whether a credit card payment or one of a number of alternative payment solutions, flexibility is incredibly valuable for both consumers and businesses right now, as everyone tries to make the best of their current situation. In the same vein, many apartment operators and leasing providers have been offering flexible payment options and plans, including things like rent deferment plans, weekly or biweekly payment plans, security deposit conversions or on-time incentives that result in rent reductions.
There was a 31 percent month-over month spike in credit card usage for rent payments seen in April, which was followed by an additional increase of 20 percent month-over-month in May, according to data from Zego. In April, there were nearly 15 million credit cards in "financial hardship programs," which may allow borrowers to temporarily stop making payments, according to estimates from TransUnion. This accounts for around 3 percent of the credit card accounts tracked by TransUnion. On top of that, almost 3 million auto loans have also been placed in these hardship programs, making up about 3.5 percent of those tracked. Unfortunately for those consumers financially strained by the coronavirus pandemic, these deferred expenses are still going to be faced down the road.
Another debt that has been pushed off, for now, is student loans. Federally-backed student loans have been placed into a coronavirus-related forbearance through September of this year, but that doesn't mean they're going away. Adults carrying student loan debt are reporting lower levels of financial well-being than their counterparts without the same debts, according to the Survey of Household Economics and Decisionmaking from the Federal Reserve Board. The survey also indicates those of black or Hispanic race/ethnicity struggle more with student loan repayments. These populations are also more likely to be adversely impacted by job losses in the service and hospitality sectors brought on by the COVID-19 outbreak.
Households Have Already Been Struggling
The uncertainty of a global pandemic and economic slowdown has exacerbated the difficult situation that many renter households are in. According to the most recent U.S. Census Bureau American Community Survey (2018), nearly half (49.7 percent) of all renter households are cost burdened and only about one in four households that are eligible for HUD rental assistance are actually receiving it.
The Survey of Household Economics and Decisionmaking (SHED) highlights the financial constraints that many adults faced even before the outbreak of COVID-19. Eighteen percent of adults carried outstanding debt from medical treatments, and the price of medical care services rose 5.8 percent in the 12-month period ending April 2020.
The Household Pulse Survey also reported that of those with no or slight confidence in their ability to pay next month's rent or mortgage, 28.7 percent of them sometimes or often did not get enough to eat even prior March 13th before the outbreak-related closures. More worrisome is that three in 10 adults in 2019 said that, in the case of job loss, they could not cover three months of expenses using their savings or borrowing. Fast forward to May, and there have been 42.6 million applications for unemployment benefits since coronavirus-related closures began in Mid-March.
The Need for Rental Assistance Is Huge
Rental assistance is imperative to bridge the gap between lost income and the regular financial obligations that households face on a monthly basis. Despite facing major opposition in the Senate, the Health and Economic Recovery Omnibus Emergency Solutions (HEROES) Act includes important measures for renters who have fallen on hard times and supports landlords by directly administering payment to the landlord for both past-due and future rent. Even if this legislation has little chance of progressing, it is a good start towards providing renters with the assistance and security that they need, and apartment operators with the reassurance that they will continue to be able to pay their on-site staff and meet their financial obligations.
---