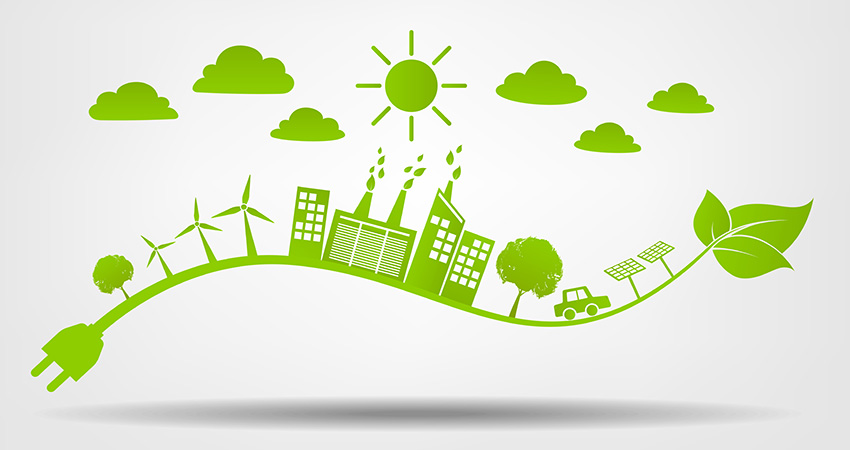 The House Energy and Commerce Committee released a comprehensive draft bill that specifies sector-specific and economy-wide actions to address global climate change. The Climate Leadership and Environmental Action for our Nation's (CLEAN) Future Act represents the Democrat leadership's position on how to transition away from a carbon-based fuel economy towards a more sustainable future. The bill specifically addresses the energy performance of new and existing buildings. It calls for increasingly stringent energy savings targets for the model building energy code that would lead to zero-energy-ready buildings by 2030. The bill also addresses federal programs that establish appliance and equipment efficiency standards.
The bill proposes requirements on utilities and other retail electricity suppliers to de-carbonize the electric grid. Under the proposal, electricity generators must provide an increasing supply of clean electricity to consumers starting in 2022, rising to 100 percent clean energy by 2050. As a part of this transformation, the Federal Energy Regulatory Commission (FERC) would be required to integrate localized distributed energy, energy storage and renewable energy resources into the electric grid. The bill also requires the transportation sector to reduce emissions from vehicles, including airplanes.
The bill includes funding for existing assistance programs – like the Weatherization program that helps low-income residential owners improve their properties – and creates new programs, including the National Climate Bank, to help spur technological developments necessary to achieve the transition from fossil fuels. The bill also addresses groundwater pollution and increases the funding to clean up hazardous waste sites and to remove the cancer-linked class of chemicals, like per- and polyfluoroalkyl substances (PFAS), from water.
The House has already held hearings on many of the topics addressed in this draft measure. Whether the package moves forward on its own or as part of a larger infrastructure package is uncertain. Equally uncertain is the outlook for action on a similar scale in the Senate. The Senate Energy and Natural Resources Committee recently passed the bipartisan Energy Savings and Industrial Competitiveness Act that includes, among other things, directives for improving building energy performance.
NMHC and NAA will continue to monitor activities on this legislation and keep members apprised of the status of these bills. For more information on our advocacy work as it relates to energy, please visit our advocacy page.
---