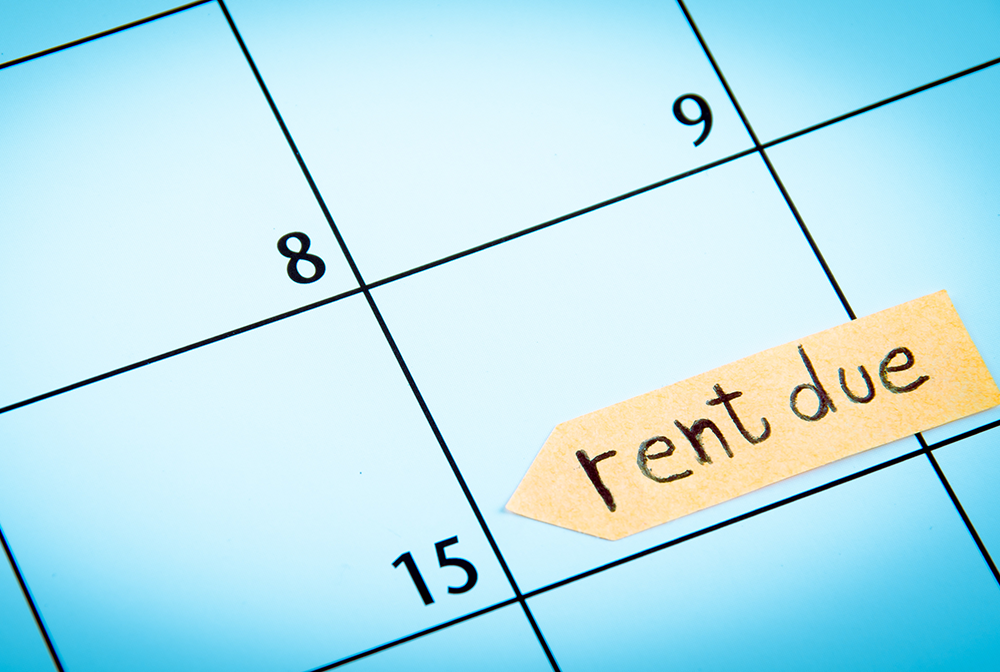 April rent payments were better than perhaps expected. But in an environment where things are changing week to week, future payment performance is unpredictable at best. This is all the more reason we need to make more renter assistance available.
---
We now have four weeks of the NMHC Rent Payment Tracker to look back on. The goal of the rent payment tracker is as the name suggests—to track, over time, what percentage of renter households living in professionally managed apartments have made a rent payment, whether it be a full or partial payment.
We are in an unprecedented period of economic disruption and uncertainty—and the conditions are changing week by week. Having this tool helps us better understand the scope of the economic challenges our industry faces and the effectiveness of COVID-19-related policies and programs, as well as provides us a reliable industry benchmark to support our advocacy efforts.
While these numbers can provide a measure of what's happening today, they cannot provide any sort of indication of what will happen in the future. And that future is uncertain at best amid continuing health concerns, major shifts in policy, unprecedented levels of government intervention and serious financial and economic headwinds. For that reason, it's important to keep in mind a variety of data sources. And in multifamily's case, there are a number of other indicators that suggest the apartment industry could face a real rough patch as more apartment households struggle to make ends meet.
People Are Paying (For Now)
April's Rent Payment Tracker numbers show that most apartment households paid at least some portion of their rent for the month. In fact, as of April 26, 92 percent of apartment renter households in our universe of 11.5 million units had made some sort of payment for the month. That's roughly 4 percentage points below last year and 3 percentage points below March. With 26 million people (and counting) without jobs, those are positive performance metrics.
However, the cadence of payment for April appears to be slightly off compared to the prior month or year. Some of this could be attributable to the fact April 5 fell on a Sunday, so there may have been delays in check collection and processing. Similarly, many apartment companies opted to waive late fees, so residents had less incentive to make their payments on time. Still, the first week's numbers were much lower than March 1-5, 2020, and April 1-5, 2019, even if they largely caught up by the fourth week.
Should our Rent Payment Tracker numbers for the first week of May come in lower, it could mean one of two things: (1) folks aren't paying their rent on the same traditional schedule during this time of COVID-19 or (2) folks aren't paying. Subsequent weeks will point us to the answer.
Some of April's positive performance is certainly attributable to apartment companies' willingness to work with renters on alternative payment arrangements. For many, this has meant setting up things like rent deferment or flex payment plans. Many apartment managers have also waived credit card fees, giving residents yet another tool to potentially help bridge any payment shortages.
Credit card payment data is unavailable for the entirety of the 11.5 million unit universe covered by our Rent Payment Tracker, so we are unable to add such a metric to our payment information. However, a recent report from Zego, a rent payment software provider that specializes in online payments, found that credit card usage increased 30 percent the first week in April compared with the same time period last year.
With apartment operators absorbing credit card transaction fees, there is some percentage of people who decided they'd like to be collecting points, miles or cash back for paying their rent. However, these numbers are also telling us that another group of people used a credit card to meet their rent obligations for now. What's concerning is that the households in this group are also adding to personal debt—and at some point, that debt will come due, potentially impeding their ability to pay rent in the future. In addition, households putting rent on credit cards will at some point hit their credit limit, meaning that will no longer be an option for them.
Ability to Pay in the Future Is Uncertain
While apartment renters are paying now, it is unclear how long they will be able to if their income is damaged long term. Research from the Federal Reserve last year found that 49 percent of households did not have the funds on hand to cover an unexpected $400 expense, which indicates little cushion for prolonged financial hardship.
Housing is also only one part of a household's monthly expenses. According to the most recent Survey of Consumer Finances, the average rental household had $13,200 in consumer debt. Meeting these debt obligations, along with the cost of healthcare, food and other items could also place stress on these households.
While the CARES Act put in place some additional benefits for those affected by COVID-19, there have been some constraints on the financial assistance available to renter households. There are concerns that the federal assistance may not be able to help everyone—the Economic Policy Institute estimates than 8.9 million to 13.9 million people have been shut out of the unemployment system.
Foreign-born citizens on visas, for example, are unable to receive unemployment benefits, and it appears not everyone in this group has been able to receive stimulus checks. This is important because a substantial number of apartment residents are foreign born, meaning that it is likely that at least some of these people will not have access to unemployment benefits.
In addition, most states have been backlogged in getting unemployment benefits out. Moreover, gig workers and self-employed individuals were only able to begin filing in some states as recently as the third week of April. And there are concerns that the CARES Act protections only run through the end of July, meaning we have long-term financial concerns as well.
More Renter Assistance Needed
The NMHC Rent Payment Tracker continues to show us that those who can pay are paying right now. Perhaps more important, it also shows us that folks want to pay. And in this period of widespread eviction moratoriums, the fact that so many are doing the right thing and honoring their rent obligations is huge.
But the tracker is not forward looking and can tell us very little about what the first run of May numbers will look like—other than to caution us that the first week's numbers could very likely not serve as an accurate predictor of what the rest of the month's payment performance will look like. While four weeks of payment data has been largely positive, there are other signals we're seeing in the market that make us think things could as easily worsen as improve.
(The next NMHC Rent Payment Tracker release is scheduled for Friday, May 8. Register here now for the related webinar at 11:30am ET.)
This uncertainty is exactly why we need to ensure that there is an appropriate backstop for apartment households. We need a large-scale renter assistance bill that provides long-term assistance to renters and reflects the related vulnerabilities of apartment operators. Renters should not have to make the choice during a public health emergency about whether to pay for a roof over their head or putting food on the table. Similarly, apartment owners and managers also should not have to worry about whether they can continue to pay their on-site employees and meet their financial obligations as they provide shelter during the pandemic.
---