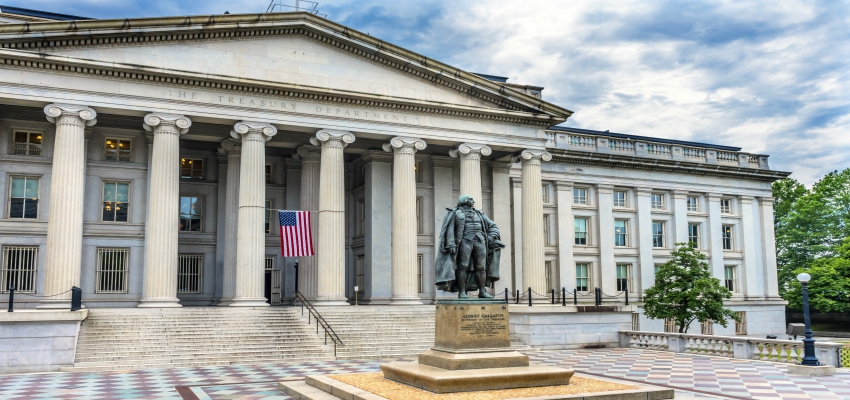 On October 4, the U.S. Treasury Department published a letter, summary and new guidance outlining the process for reallocation of Emergency Rental Assistance (ERA) funds designed to mitigate the effects of the COVID-19 pandemic on renters and landlords and push state and local governments to expedite the distribution of the $46 billion in emergency rental assistance funds:
In December 2020, the Consolidated Appropriations Act of 2021 was signed into law and included $25 billion in emergency rental assistance (ERA 1). The March 2021 American Rescue Plan Act further supplemented these funds with an additional $21.6 billion in emergency rental assistance (ERA 2).
In an effort to clarify specific provisions set forth as part of the program, Treasury has released guidance on an ongoing basis. The October 4 guidance, address requirements of the Consolidated Appropriations Act/ERA 1 requiring the Treasury to reallocate "excess" ERA 1 funds on September 30, 2021.
With less than 17 percent of the $46 billion in rental assistance funds having been disbursed as of August 2021, the Treasury Department plan gives grantees that failed to obligate at least 65 percent of the ERA 1 funding until November 15, 2021, to submit a Performance Improvement Plan to the Treasury for approval to avoid a federal claw back of their allocation. If grantees do not submit an adequate plan, 10 percent of their ERA 1 funds will be considered to be "excess" and subject to recapture.
Grantees with expenditures less than 30 percent as of September 30, will be subject to recapture amounts for the difference between its reported expenditures and the amount of expenditure needed to reach the 30 percent threshold. Grantees can also avoid recapture by the November 15 deadline if they are able to certify that their expenditure ratio is at least 30 percent, or if they have obligated at least 65 percent of their allocation.
NMHC continues to provide feedback to Treasury and the U.S. Department of Housing Development regarding the ERA program. We also spearhead real estate coalition meetings with the Administration where we provide updates from NMHC members on implementation efforts.
Importantly, Treasury has addressed issues identified in industry real estate letters, allowing residents to demonstrate eligibility for rental assistance through self-attestation, establishing guidelines for providing bulk payments to landlords and allowing past arrears at previous addresses to be covered. The October 4 guidance specifically highlights the use of "self-attestation" an industry priority as a "best practice." For more information on ERAP visit NMHC's Rental Assistance webpage.
---