Starwood Capital Group makes their way to No. 1 on the list, marking the first time MAA has not occupied that spot since 2016. In addition, Nuveen Real Estate cracked the top 10, climbing five spots to No. 8 this year.
NMHC 50 Owners Summary
The Top 50 Owners represent 2.5 million units (10.2 percent of the total apartment stock) in the U.S. The Top 25 Owners represent the bulk of that number, possessing 1.7 million units.
REITs in the Rankings
MAA continues to top the list of public multifamily REITs by portfolio size. However, AvalonBay Communities, Inc. edged Equity Residential out of the top spot when looking at total capitalization. Eight of the nine REITs on this year's list gained units from 2020.
Rank in NMHC 50
Company Name
Apartments with Ownership Interest
Rank Among REITs
Company Total Capitalization ($ millions)*
Cap. Rank Among REITs
2
MAA
100,002
1
$30,983
3
4
AvalonBay Communities, Inc.
81,803
2
$43,091
1
6
Equity Residential
79,322
3
$41,742
2
13
Essex Property Trust, Inc.
61,911
4
$28,934
4
17
Camden Property Trust
58,300
5
$20,801
6
18
UDR, Inc.
56,325
6
$24,126
5
31
Independence Realty Trust
36,119
7
$3,713
9
33
American Campus Communities
35,441
8
$12,035
8
45
AIR Communities
27,067
9
$12,757
7
*Total Capitalization calculated with Q3 2021 Total Debt | Source: NAREIT
Movers and Shakers
---
New to the List
Capital Partners LLC


---
Independence Realty Trust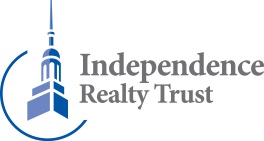 ---
The Millennia Companies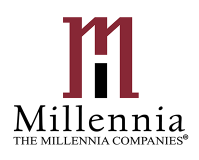 ---
Olayan


---
Waterton