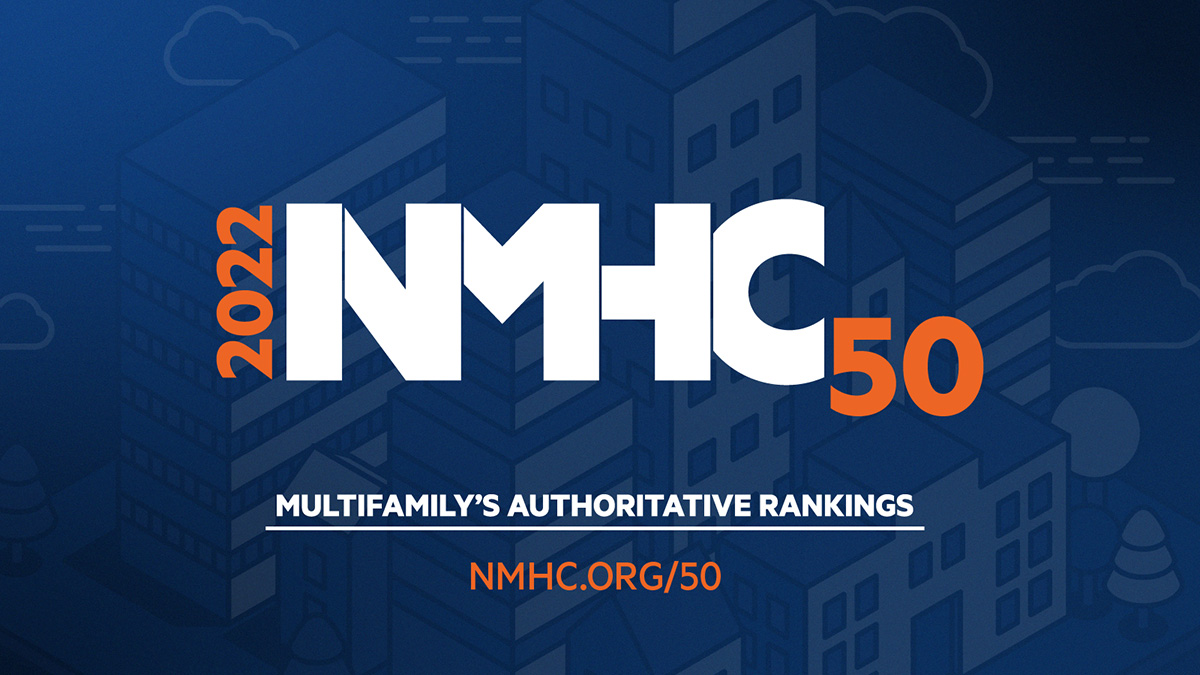 Apartment demand rebounds, overwhelming supply and fueling industry growth in 2021.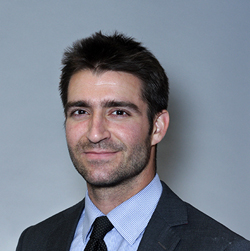 By Chris Bruen

Chris is the Senior Director of Research, with primary responsibility for aiding in and expanding upon NMHC's research in housing and economics. He can be reached at cbruen@nmhc.org.
The resurgence in demand for apartments came swiftly and sharply in 2021, driving the highest year-over-year rent growth and lowest vacancy rate on record. Continued barriers to new supply—due to both chronic NIMBYism and pandemic-related construction delays—further exacerbated this market tightness.
At the same time, the pandemic prompted demand to swell in warmer, more affordable metros, such that many coastal apartment markets have yet to return to their pre-pandemic rent trajectories. The same can also be said of certain product types, as smaller unit types also struggled to return to more normalized rent levels.
But the market's broad rebound in 2021 also spurred a significant increase in apartment transaction volume, as REITs, institutional investors and cross-border funds purchased from private owners. So, while this year's NMHC 50 list features many of the same names from years past, a handful of firms made some steep climbs in the rankings through a series of mergers and acquisitions during 2021.
Multifamily Construction Ramps Up, Despite Considerable Obstacles
In 2020, the NMHC Construction Survey found that a majority of construction firms (53 to 57 percent of respondents across five rounds of the survey) reported construction delays. Through 2021, this share reporting construction delays increased further to 75 percent in round 6 (conducted Feb. 10-March 5), 83 percent in round 7 (May 17-June 1) and 93 percent in round 8 (Aug. 25-Sept. 17). Many construction firms continued to report both a lack of materials and materials price increases throughout 2021.
Despite these obstacles, multifamily construction activity accelerated in 2021. Multifamily permits (5+ units) increased 27.4 percent to 566,500 in 2021, marking the highest level since 1986, while multifamily starts increased 22.0 percent to 459,800 units. However, this ramped-up construction activity has yet to fully make its way through the pipeline, as multifamily completions ended the year effectively flat—down 0.3 percent—at 363,700 units (still the second highest annual rate since 1988). While this activity suggests that, over the coming years, the industry could deliver well above the 266,000 new units researchers estimate the industry needs to deliver annually to keep up with demand, the historically low vacancy rates indicate continued pent-up demand. [1]
Sunbelt Markets Overwhelmed With Demand As Coastal Metros Near Recovery
The red hot rental market easily absorbed this new supply of units in 2021, as the trailing four-quarter sum absorptions of investment-grade, market-rate apartments tracked by RealPage rose 127 percent year over year to 673,479 in 4Q 2021—the highest level since records began in 2000. This demand translated to the highest same-store rent growth on record, reaching 13.8 percent year over year in the fourth quarter, while the vacancy rate for professionally managed apartments reached a record low of 2.6 percent, according to RealPage.
Yet, this figure measures rent growth relative to the uncharacteristically weak apartment market during pandemic-stricken 2020. In 4Q 2020, for example, national rents were down 1.2 percent from the prior year, according to RealPage. Using a pre-pandemic baseline, rents grew by a more modest 6.0 percent annually over the past two years.
And while this still constitutes the highest rate of rent growth seen since the early 2000s, many expensive, coastal markets in the U.S. have yet to fully recover from the lower or even negative rent growth incurred during much of 2020. For example, we estimated that, as of 4Q 2021, professionally managed apartments were 1.2 percent below their pre-pandemic trend in the Boston metro; 1.3 percent below trend in Los Angeles; 2.2 percent below in Seattle; 3.2 percent below in New York; and still 14.1 percent below trend in San Francisco.
Record Demand Bolsters Investment Returns, Spurs Deal Flow
The broader resurgence in demand for apartment living generated outsized returns for investors in the apartment market. After the outbreak of COVID-19 caused unlevered, annualized apartment returns to turn negative (-2.5 percent) in 2Q 2020, according to data from the National Council of Real Estate Investment Fiduciaries (NCREIF), returns recovered in the latter part of the year, yielding a positive 1.8 percent for the whole of 2020.
In 2021, annualized apartment returns accelerated further to 6.9 percent in 1Q, 15.3 percent in 2Q, 28.8 percent in 3Q, and 30.2 percent in 4Q (the highest quarterly return since 3Q 1979). For the full year 2021, apartments returned 19.9 percent on an unlevered basis, eclipsed only by the industrial sector, which returned 43.3 percent. Cap rates reached a record low of 4.7 percent in 4Q 2021, down 30 bps from the prior year.
Over the coming years, the industry could
deliver well above the 266,000 new units researchers estimate the industry needs to
deliver annually to keep up with demand,
[but] the historically low vacancy rates
indicate continued pent-up demand.
Apartment transaction volume rose 128 percent in 2021 to $335.3 billion, according to data from Real Capital Analytics, marking the largest annual volume of deal flow since records began in 2001. For perspective, the second-highest apartment transaction volume was recorded in 2019 at just $193.1 billion. Deal flow in the 4Q 2021 was particularly strong, at a record $148.9 billion, up 73 percent from the previous quarter and 134 percent from the previous year.
Private owners, who accounted for the majority both acquisitions (58.2 percent) and dispositions (67.6 percent) by volume, increased their selling activity in 2021 to $31.4 billion in net dispositions (over triple the amount of the prior year). Private entities were the only net sellers in 2021, while net buyers consisted of REITs (+$5.2 billion), institutional/equity funds (+$3.1 billion), cross-border funds (+$2.0 billion) and other or unknown entities (+$21.1 billion).
Newsworthy Deals In 2021
Greystar Real Estate Partners—the largest apartment manager in NMHC's ranking for 12 consecutive years—expanded its owned portfolio in 2021 by acquiring a majority stake in Thackeray Partners. Thackeray, a private real estate investment firm, is reported to have closed or committed to transactions totaling over $5.9 billion at the time of acquisition, including more than 25,300 rental homes. This acquisition helped Greystar to move up one rank to No. 5 on NMHC's 2022 ranking of largest apartment owners.
Starwood Capital Group recorded a 25,707-unit increase (+29 percent) in the size of its portfolio in 2021—the highest absolute growth among all top 50 owners—making it the largest owner in NMHC's 2022 ranking. Starwood Real Estate Income Trust's (SREIT) acquisition of Strata Equity Group's 15,460-unit multifamily portfolio in November 2021 fueled this growth.
Starwood's ascension to the No. 1 spot also caused Morgan Properties to drop one slot to the third largest owner in NMHC's 2022 ranking. However, Morgan acquired 4,724 multifamily units in 2021 across the Southeastern U.S. through purchases from the InterTech Group and Northland Investment Corp., helping grow its portfolio by 4 percent from the previous year.
Also in 2021, Independence Realty Trust Inc. and Steadfast Apartment REIT Inc. merged into a single REIT, keeping operations under the Independence Realty Trust name, which owns a combined total of over 36,000 units and was No. 31 in NMHC's 2022 ranking (neither firm made last year's list).
In 2021, Harbor Group International acquired a 41-property multifamily portfolio containing 5,302 units across the state of New Jersey, as well as an eight-property portfolio of 2,322 multifamily units within North Carolina and Virginia. In all, Harbor Group grew the number of units in its portfolio by 29 percent in 2021, rising from No. 24 to No. 15 in NMHC's ranking of largest multifamily owners.
On the management side, Asset Living grew its units under management by 55 percent in 2021—the highest growth rate among all NMHC 50 managers—through its acquisitions of Atlanta-based JMG Reality, which managed more than 20,000 units in the Southeast and Texas, and City Gate Property Management, which managed more than 10,000 units throughout Louisiana and Texas. This growth brought Asset Living to the No. 4 spot in NMHC's 2022 ranking (up from No. 5 in 2021 and No. 14 in 2020).
Outlook Points To Challenges As Well As Opportunity
The economic recovery following the COVID-19 outbreak in 2020 has translated to historic apartment demand, yielding above average rent growth and returns for investors. However, a host of factors—from rising land prices and strong NIMBY movements to shortages in labor and materials—continue to create roadblocks to new apartment development and exacerbate existing affordability concerns. Furthermore, inflationary pressure risks are eroding U.S. renters' financing health, along with apartment operations' bottom lines.
Despite this growing list of challenges, multifamily's longer-term fundamentals remain solid. Not only do demographics suggest strong demand for rental housing well into the future, but the growing sophistication of the professionally managed portion of the market is increasing the desirability of apartment living.
---
1. A 2022 Hoyt Advisory Services and Eigen10 Advisors, LLC, commissioned by NAA and NMHC "U.S. Apartment Demand Through 2035" estimated that we need to build an average of 266,000 apartments every year through 2035 to accommodate household growth and losses to the existing stock.
2. This figure assumes rents would have continued growing at the average rate recorded between 2016 and 2019. More data and analysis is available in the December 2021 NMHC research notes, "How U.S. Rent Growth in 2021 Really Stacks up in the Longer Term."
---
NMHC Top 50
See the who's who in the multifamily industry with NMHC's annual survey of the largest apartment owners, managers, developers, builders and syndicators in the nation.
Read the Issue Online
View the digital edition of the 2023 NMHC 50 online that goes behind the scenes of the top apartment firms.
2022 NMHC 50
Check out the full April 2022 issue of Multifamily Executive