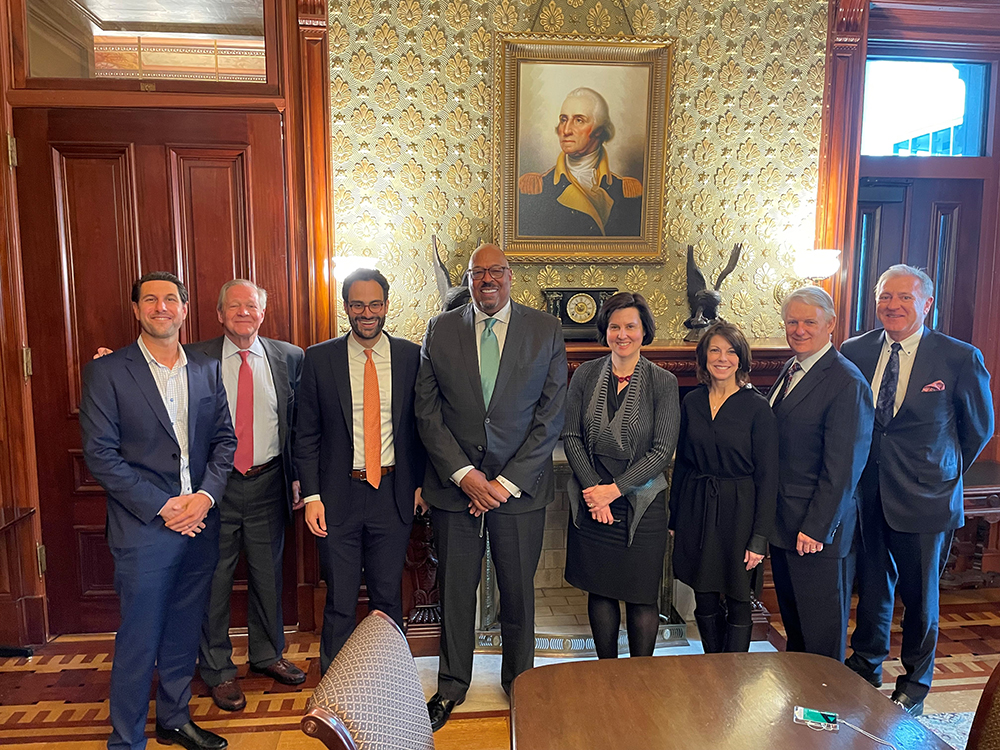 To help inform the Biden Administration's ongoing housing affordability efforts, NMHC leaders met with White House policy staff and FHFA leadership this week. As our nation grapples with the ongoing housing affordability crisis, actionable solutions have never been more critical.
Who Represented the Industry
NMHC leadership – Ken Valach of Trammell Crow Residential, Jim Schloemer of Continental Properties, Laurie Baker of Camden, Daryl Carter of Avanath Capital Management, and Antonio Marquez of Comunidad Partners – were joined by NMHC staff – Doug Bibby, Cindy Chetti, Kimble Ratliff and Kevin Donnelly – for the day's meetings.
These meetings provided a unique opportunity for key members of the Administration and their staff to hear first-hand accounts from industry leaders regarding construction and development challenges, regulatory hurdles, our industry's role during pandemic disruption and real-life resident support practices.
NMHC staff have had a long-standing relationship with FHFA and White House officials and these meetings were critical to maintaining our ongoing working relationships.
What Was Discussed
During the FHFA meeting, NMHC leaders and staff met with Acting Director Sandra Thompson. The group discussed:
Housing Affordability challenges and solutions
Enterprise Employee Retention
Profile of the Capital Markets
The increasing role of debt funds
Consideration of restarting Freddie Mac's Non-LIHTC Forward financing product and Multi Asset Commitment structure focused on affordability
Following the FHFA meeting, the group met with Erika Poethig, Special Assistant to the President for Housing and Urban Policy, and Daniel Hornung, Special Assistant to the President for Economic Policy and discussed:
Housing Affordability
Workforce Development
Labor Shortages
Immigration Policy
Supply Chain Challenges
Profile of the Capital Markets
---