With the Reallocation Process Underway, Treasury Releases $2.9 Billion in Emergency Rental Assistance, Shifting $1 billion to High-Demand Programs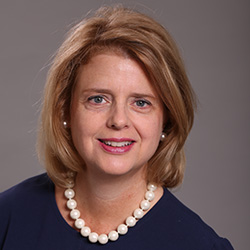 By Lisa Blackwell, VP of Housing Policy

Lisa E. Blackwell is Vice President, Housing Policy and has primary responsibility for federal level housing issues for the NMHC/National Apartment Association Joint Legislative Program. She can be reached at lblackwell@nmhc.org.
On January 7, the Treasury Department released data showing state and local governments used Emergency Rental Assistance (ERA) programs to assist approximately 665,000 renters and property owners in November 2021. In doing so, they delivered $2.9 billion in ERA funds to state and local governments from the December 2020 Consolidated Appropriations Act of 2021 ($25 billion/ERA 1) and the American Rescue Plan ($21.6 billion/ERA 2). Treasury is projecting $25 to $30 billion of combined ERA 1 and ERA 2 funds were spent or obligated by the end of 2021.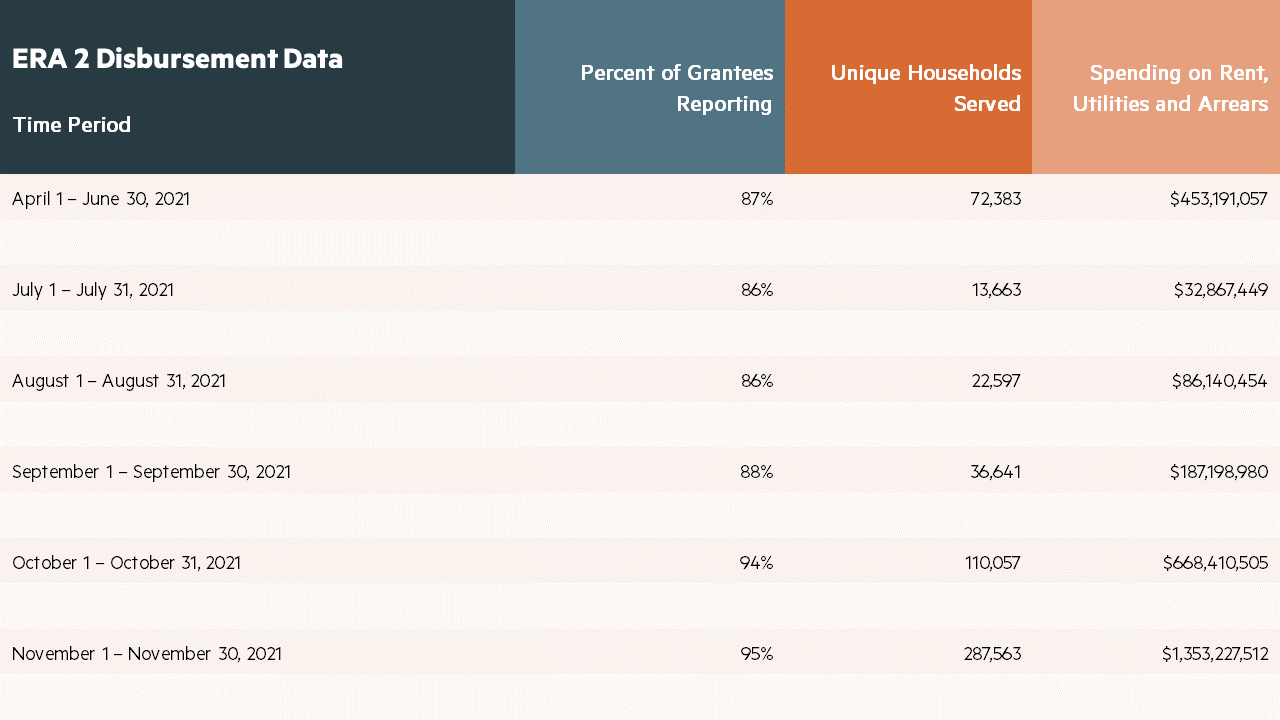 Treasury Begins Reallocation Process as Some States Come Up Short
As previously reported, the ERA 1 statue required the Department to reallocate funds, whereby unobligated funds are recaptured and reallocated to grantees that obligated at least 65 percent of their total ERA 1 funds. In the first round of reallocations, the Department will disburse $1.1 billion in ERA 1 funding, with more than three-quarters occurring between grantees in the same state. ERA 1 reallocations will continue with the deadline for the second round of ERA 1 reallocations set for January 21. The process for reallocating ERA 2 funds will begin in March.
In addition, to ERA resources, Treasury is also encouraging states and localities to provide support to eligible renters, through the $350 billion Coronavirus State and Local Fiscal Recovery Funds program.
ERA funds have proven to be a critical lifeline to renters and property owners, ensuing housing stability. Concerning to the real estate industry is the information showing the need in some states is greater than the allocated amounts. Further complicating disbursements is the reallocation process, where states are receiving less than they requested. For example, New York requested nearly a billion dollars in reallocated funds, but is slated to receive $27 million.
Our Work Continues: Disbursement of ERAP Funds Remains a Top NMHC Priority
NMHC remains committed to working with Administration to effectively administer the program to ensure residents are stability housed, while also ensuring the financial health and stability of housing providers nationwide.
Additional Resources to Explore:
---
NMHC members can contact VP of Housing Policy Lisa Blackwell or SVP of Government Affairs Cindy Chetti to learn more about NMHC's ongoing ERAP advocacy efforts.
---