As we commemorate Juneteenth, we remember the significance of this day in American history, and acknowledge our ongoing pursuit of equal opportunity for all. NMHC has recently launched a range of new resources to highlight opportunities for multifamily housing to be an even greater catalyst for creating more equitable communities. We have also provided tools to support our members foster diverse, equitable and inclusive organizations. We invite you to keep reading and explore these resources.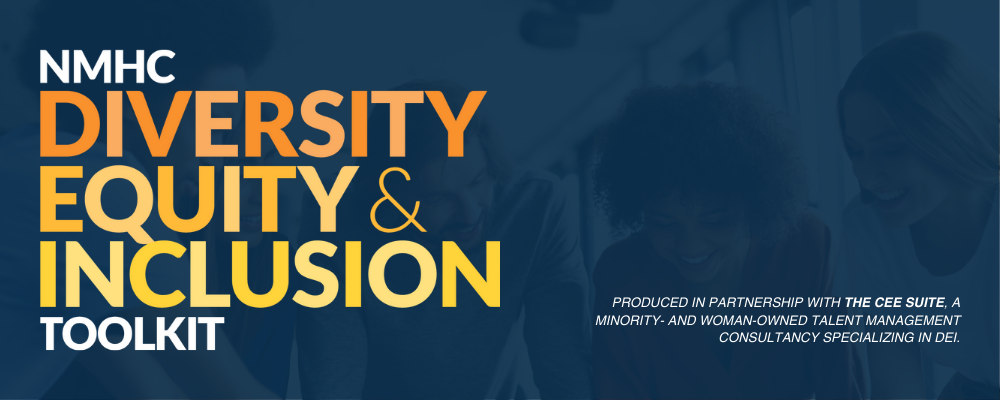 Cultivating an organizational culture that prioritizes diversity, equity and inclusion is a strategic imperative for innovation and success. The NMHC Diversity Equity & Inclusion Toolkit offers enterprise-level guidance and tools to help firms integrate DEI within their talent management practices and diversify their supplier programs.
The Toolkit is freely available to the entire industry to support diverse, equitable and inclusive workplaces.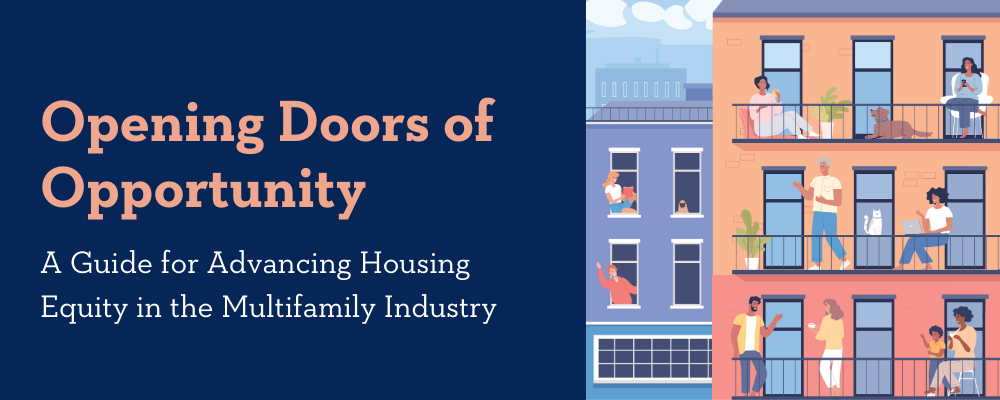 We know that apartments have long provided homes in communities of opportunity for residents of diverse racial, social and economic backgrounds. But the recent attention on our housing shortage and the foundational role of housing surfaced by the pandemic creates a unique opportunity for our industry to think about how our work as housing providers can create more equitable communities.
Opening Doors of Opportunity is a groundbreaking new resource for apartment firms, policymakers, community advocates and the general public to explore ways multifamily housing can be an even greater catalyst for creating more equitable communities and improving economic resilience for the residents we serve.
Multifamily business leaders who work on the issues of diversity, equity, and inclusion believe DEI isn't a problem to solve, but rather, a strategy for solving problems that affect an organization's marketplace and business planning.
On this episode of NMHC's Code 53 Podcast, learn about NMHC's new supplier diversity initiative, launched in conjunction with an alliance of national trade associations, to help its members expand their spending with Minority and Women-owned Business Enterprises (MBWEs). This includes contractors, consultants, joint venture partners, vendors and more.

Listen
---